Archive for
July, 2012
0
There's nothing better than a nice, refreshing sip of chilled ice tea on a hot summer's day!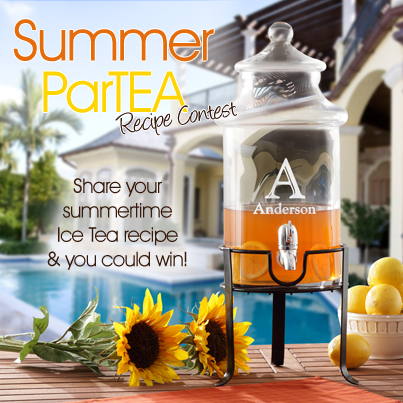 But after that heat wave we just had, we're in need of a fun new tea recipe to help us get through the rest of the summer!
Whether it's a concoction of tea and lots of other ingredients or regular tea with a new twist you've added to help spice it up, share your favorite tea recipe and you could win PMall.com's Summer ParTEA Recipe Contest and take home your very own Personalized Beverage Server with Stand so you can serve and enjoy your delicious tea in personalized style at your next party!
0
With our Christmas in July Sale going on this week I was looking through all of the beautiful Personalized Christmas Ornaments and started to realize just how special some of these ornaments can be!
There are a few unique designs that are extra special because they help you capture a specific moment in time so in the future you'll be able to use the ornaments to remember some of your favorite Christmas moments!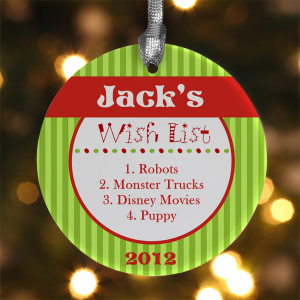 The My Wish List© Personalized Ornament, which you can personalize with any name, year and 4 list items, can act like a mini scrapbook that helps you preserve some of your favorite holiday memories. In the future you'll look back and be thankful that you personalized the My Wish List design for each of your children year after year, because you'll be able to reminisce about what toys and gifts they loved most each Christmas while they were growing up.
This adorable ornament can help you look back and remember some of their funniest and sweetest memories, like when your son was going through his superhero phase and only wanted Spider-Man action figures and clothes, or when your daughter asked Santa for a little brother or sister.