Archive for
October, 2012
0
Whether you're having family and friends over for a party or just passing out candy, your front door is sure to be the center of attention this Halloween. That's why we have put together some great outdoor decorating tips that are fun, festive and sure to impress your guests!
Since our blog posts wouldn't be complete without some inspiration from Pinterest we wanted to share this funny photo that we came across the other day.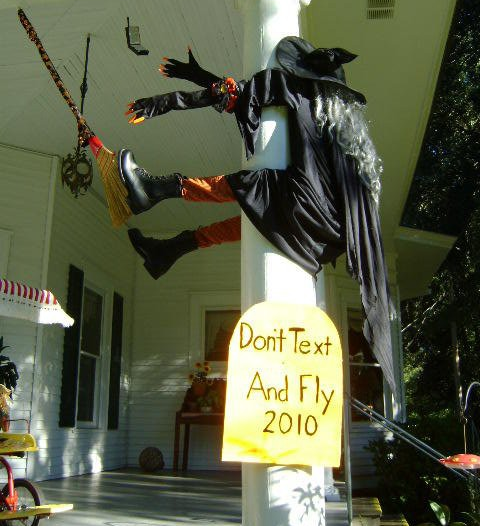 We've seen "crashed witches" before but we were really impressed (and couldn't stop laughing) when we saw the "Don't Text and Fly" warning sign this family hung up on their front porch. We love the originality they added to the decoration and the good message it sends out to trick-or-treaters of all ages!
0
October is Breast Cancer Awareness Month. Did you know that every time you personalize a gift from our Breast Cancer Awareness Store we will donate 20% of the purchase price to BreastCancer.org?
It's true! Thanks to our loyal fans we were able to donate $5,600 last year and we look forward to your support again this year in the fight to find the cure!
You can join the fight by personalizing one of our beautiful designs on t-shirts, tote bags, coffee mugs and more!