Archive for
February, 2013
0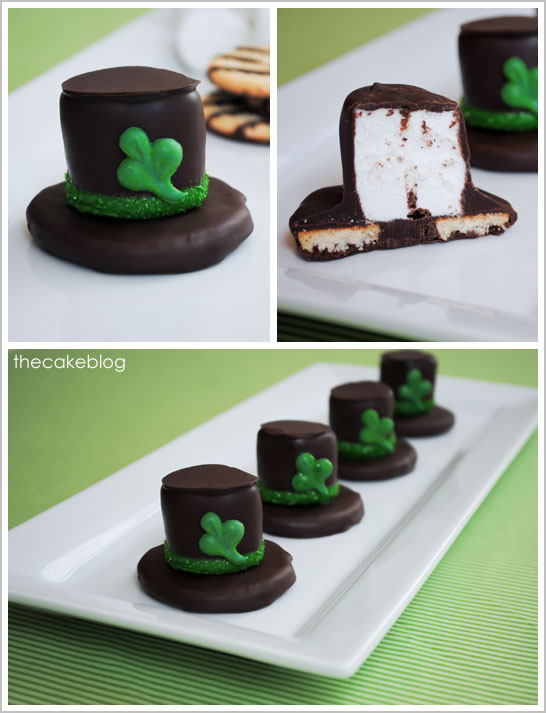 It's almost time to shake your shamrocks! St. Patrick's Day is coming up and whether you're Irish or not, you and your kids will love our ideas for how to celebrate this fun holiday!
Since St. Patrick's Day is on a Sunday this year, we thought it would be fun to spend the day together making festive treats for your kids to bring in to school the next day.
We think these Leprechaun Hat S'mores that we saw on Pinterest are the perfect dessert to help you and your family celebrate the holiday (click the link to be directed to the Hostess With The Mostess Blog for the recipe).
We love how they're whimsical and bite-sized – perfect for the kiddies. And since they're so easy to make, you can turn it into a family project that even the little ones can help with.
There's nothing like spending quality time together with your family on a holiday … especially when the outcome includes delicious desserts!
0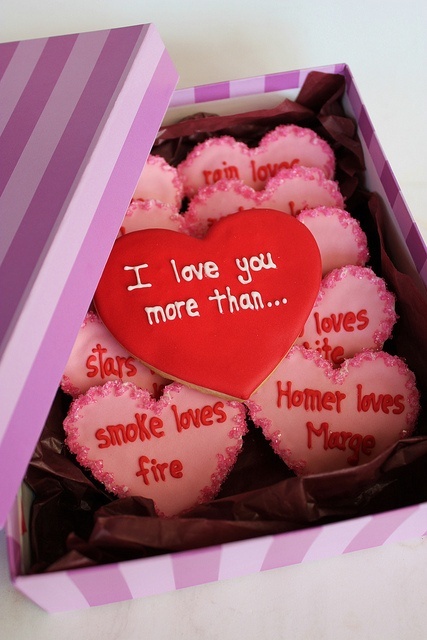 The only thing better than giving your loved one a personalized gift this Valentine's Day is giving them a personalized gift with a personalized treat inside of it!
We instantly fell in love with the personalized cookie idea after we caught a glimpse of this photo (at left) on Pinterest - we just can't believe we never thought of it ourselves! As you can see, the idea is to decorate one large cookie that says "I love you more than …" and have it laying on top of a dozen or so cookies that are each personalized with an example.
0
Necco's famous Sweethearts conversation heart candies are cute, sweet and make the perfect Valentine's Day treat! So perfect in fact, that these nostalgic little candies helped inspire a bunch of the personalized gifts in PMall.com's Valentine's Day Gifts Store!
It looks like we weren't the only ones inspired by the famous candy – check out these adorable Conversation Heart Cheesecakes that we stumbled upon while surfing through the latest pins on Pinterest. These mini cheesecakes look just like the real thing – but we bet they taste way better!