Archive for
September, 2013
0
Here at PMall, we can't get enough of all of the yummy seasonal recipes that the fall season brings and of course all of the beautiful colors that nature creates during this time of year.
Before we get started on ideas for enjoying those beautiful fall colors around your home, we thought we'd share an awesome fall recipe that we saw on Pinterest. Everyone knows that the two big flavors of the fall season are apples and pumpkins … that's why we suggest drinking a nice warm apple cider while you enjoy this Peekaboo Pumpkin Pound Cake (at left) that looks almost too pretty to eat (Click the link to be directed to SheKnows.com for the full recipe)!
0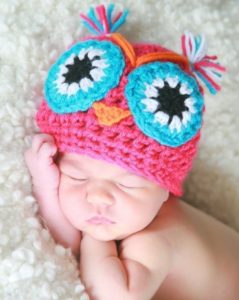 Attention all new mommies and daddies: Owls are in!
That's right – owls are the hottest new trend for all things babies and baby nurseries.
It's pretty easy to see why they've become so popular … just take a look at this cute birth announcement photo we saw on Pinterest and try not to say "awww!"
Adorable, isn't she? We don't know if it's the fun colors or those big, round eyes – everything about them is so cute that they just melt your heart! That's why PMall has introduced a whole line of personalized gifts that feature an adorable owl design called "Owl About You." We have all different types of gifts that feature this soft and sweet design and we think it's the perfect way to decorate the new baby's nursery!