Archive for
March, 2014
0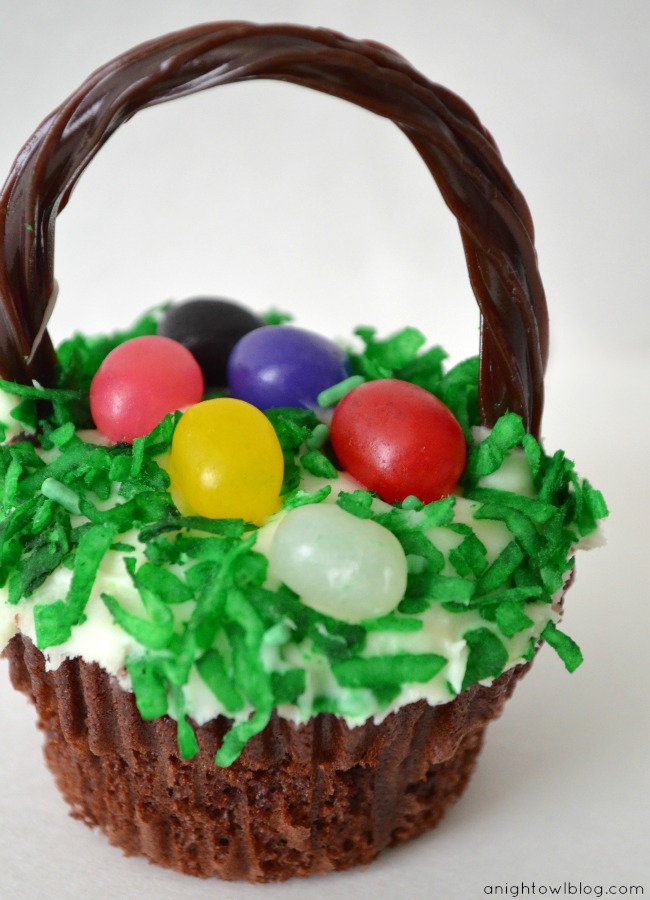 Hippity Hoppity Easter's on its way and we couldn't be happier to share some cute Easter ideas with you. We saw these Easter Basket Cupcakes on Pinterest and it was love at first sight!
The recipe calls for all types of sweet ingredients like jelly beans, chocolate Twizzlers and coconut flakes but what's great about the recipe is that each of these ingredients can be easily replaced with other types of candy that you and your family may prefer.
You could always switch out the jelly beans for Skittles or M&Ms and if your kids don't like coconut you could use green frosting for the grass instead! Moms with picky eaters know, there's nothing better than a flexible recipe!
0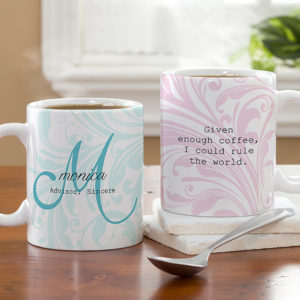 Have you seen our new design over at PersonalizationMall.com?
We recently unveiled the new "Name Meaning" design (as you can see featured on the coffee mug) and our fans just can't get enough of it!
The lovely new design has an elegant swirl background and features any initial, name and name meaning in your choice of 4 beautifully soft colors (aqua, pink, purple and green).
One of the best things about this new design is that it gives you the option to write in your own name meaning (or leave it blank and we'll fill in the correct name meaning for you) or you can use the personalization line for any message you'd like.