Posts tagged
christmas gifts
0
This time of year feels like the calm just before the storm … it's that little bit of time before the hectic Christmas shopping season begins. That's why we wanted to remind you that now is a great time to start searching for, planning and taking pictures for the photo calendars you'll be creating as Christmas gifts this year.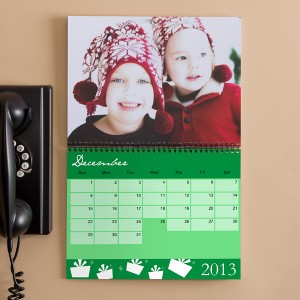 PMall.com's Personalized Calendar Department is full of great design options for you to choose from so you can find the theme that best suits your personal taste.
Check out the Seasons Change Photo Wall Calendar (at left), which is always a customer favorite or take a look at our other photo calendars, including our newest design, the Picture Perfect Photo Wall Calendar.
Once you've selected your favorite calendar design it's time to start uploading your photos! We always think the calendars turn out best when the theme of the photos compliments the month it will be shown with and since our calendars require at least 12 photos (some designs let you personalize each month with more than 1 photo), it may take some time to find the pictures that will fit perfectly with each month.
That's why we thought we'd give you a heads up so you could start planning out your calendar now before the crazy Christmas season begins!
If you're unsure of which photos to use for your calendar, take a look at the following photos we thought we'd share to help you get inspired:
A shot of the kids in their red, white and blue outfits watching the 4th of July parade would be the perfect photo for July: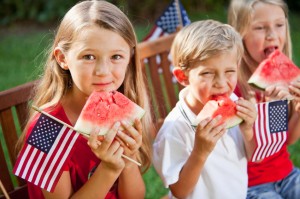 Goofy faces can make the cutest photos. This silly photo of the kids on their first day of school is great to use for August or September: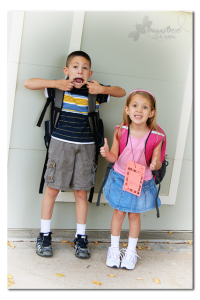 It's not too late to take a photo of your kids playing in the leaves, which would work well for October or November: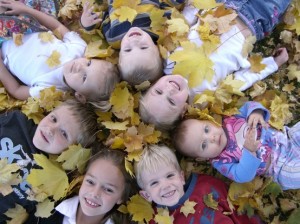 Find the photo you took of the kids making a snowman or snow angels from last winter and pair it with January: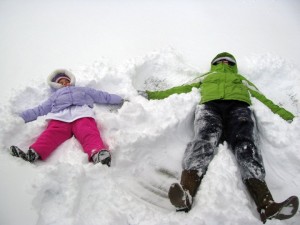 We hope we've been able to inspire you to create your own personalized photo calendar now while you have time before the Christmas rush! If you have any photo ideas for certain months please share them in the comment section!
0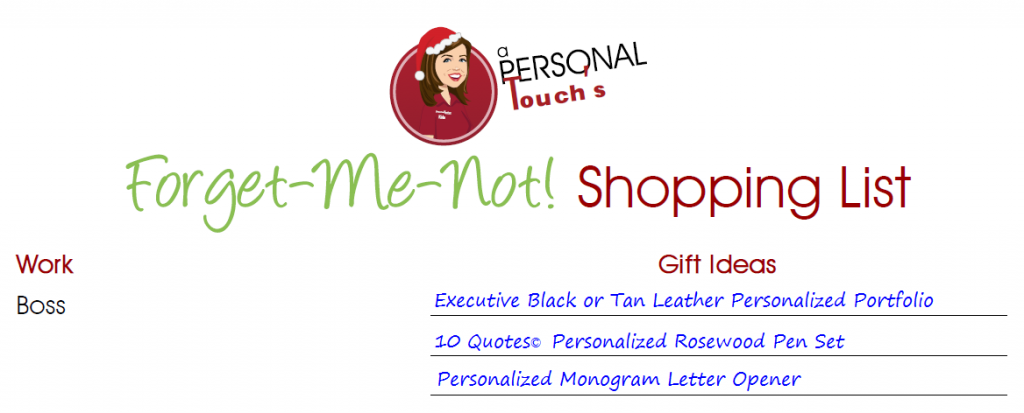 Christmas shopping for your boss can be pretty tricky.
You want to impress them with a gift they'll love, you may not know how much to spend, and you want to make sure it leaves a nice impression of you with them.
Well, PersonalizationMall.com's gifting blog, A Personal Touch, is here to help!
We have a couple of gift ideas in different price ranges to help you give the perfect gift to your boss this Christmas!
Since people tend to spend a little more on their bosses or supervisors we'll start off with a gift idea that is sure to earn some brownie points! The Executive Black Leather Personalized Portfolio is $59.95, is also available in Tan Leather, and makes an impressive statement, especially when you have your boss' full name artfully stamped across the bottom in your choice of silver or gold tone and the choice of block or script font style! The portfolio features a flap, storage and business card pocket and pen holder to help your boss stay organized on the go. Extra brownie points if your boss travels for work!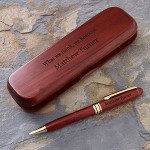 If you're an employee that has a more conservative budget in mind for your boss, we recommend the popular 10 Quotes© Personalized Rosewood Pen Set which is normally $24.95, however if you shop PMall.com's Huge Christmas Gift Weekend Sale this weekend (December 9th-11th) you can purchase it while it's on sale for just $18.70! You can choose from 9 quotes to provide daily inspiration for your supervisor, or if you already know his or her's favorite quote you could write your own! If you aren't comfortable choosing a quote, you can include your company's name, which we will skillfully custom engrave into the top of the Rosewood Case along with any name. We also will engrave your boss' name on the pen, which gives it a sophisticated look that they'll love!
If you were leaning more toward sticking to a $20 budget, you should see our beautiful Personalized Monogram Letter Opener, which is on sale this weekend for just $14.95, marked down from $19.95! Your boss will be truly touched to see you made an effort and had it personalized … not to mention it's a gift he or she can use and display on their desk! They'll love that they don't have to worry about anyone "borrowing" their opener anymore since now they'll will have one with their name on it!
No matter which PersonalizationMall.com gift you end up choosing for your boss you're sure to make a lasting impression because every time he or she looks down to use their gift, they'll think of you! Good luck with all your Christmas shopping and don't forget to shop the Weekend Sale to save big!
Happy Gifting!