Posts tagged
do it yourself
0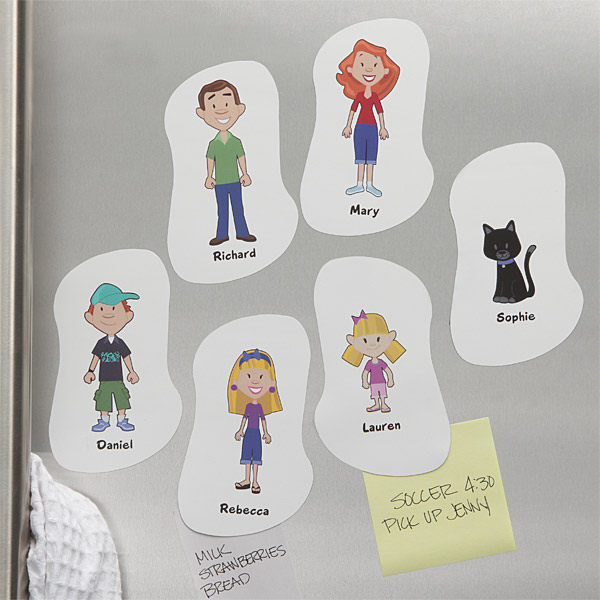 Whether you made a New Year's resolution to get organized or are just looking for a few ways to modify your normal routine, we have a few tips to help you get a better handle on you and your family's busy lives.
One of the great benefits of personalized gifts is organization. When you're able to put someone's name on something, it can help keep things in their right place.
For example, you can keep each family member's schedule straight with the Family Character Collection Magnets. You can personalize a magnet with a whimsical cartoon figure that looks just like each one of your loved ones – even your pets! You can customize the magnet with their name and then choose from male or female adult, youth, or baby figures, with light or dark complexions, and you can even choose to personalize one with a cat or dog.
You can use the magnets to display doctor appointment reminders, individual chore assignments and anything else you can think of. Your kids will get a kick out of seeing themselves as a cartoon and will look forward to checking their magnet each day for reminders or notes from Mom.