Posts tagged
kids
0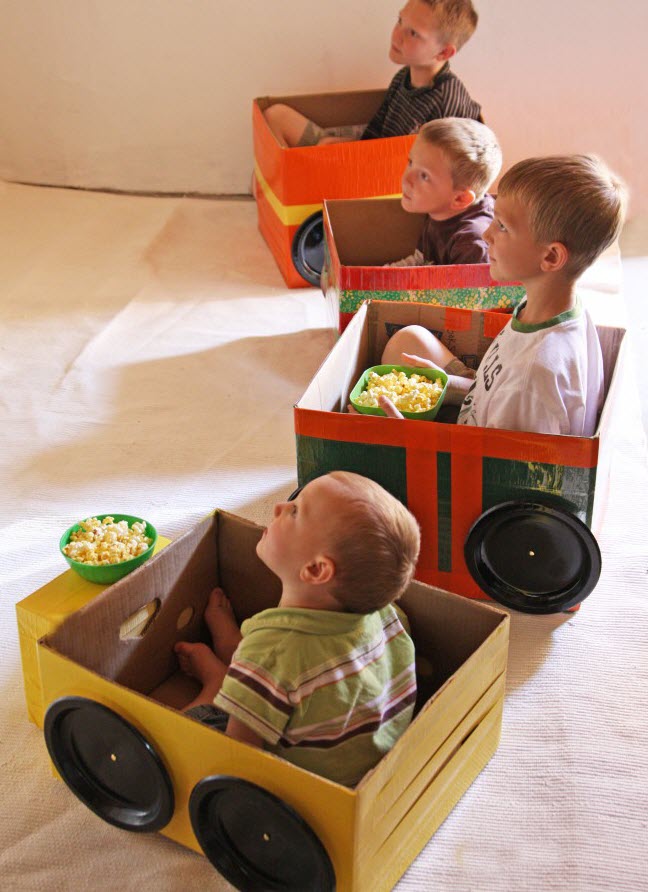 Now that August is here, the summer heat is starting to take its toll and your kids may be looking for ways to take a break from the sun.
Luckily we just saw this photo (at left) on Pinterest and have great way for you and your family to beat the heat – by having your own "Drive-In Movie" inside your home!
The "Not Just a Housewife" blog came up with the awesome idea to turn cardboard boxes into cars and place them in front of the TV so the kids feel like they're actually at a drive-in movie theater! It's a great way to get the kids' "creative juices" flowing all while escaping the summer sun and spending quality family time together!
As you can see from the blog post, all you have to do is take a cardboard box and have the kids decorate it to look like any type of car they'd like! The blog post suggests covering the boxes with colored or patterned duct tape so that the cardboard becomes more durable and lasts for more than one movie, but if you don't have any colored duct tape on hand, feel free to just let the kids use crayons or markers to decorate the boxes with their own artwork. Don't forget to attach paper plates for the car's wheels for an extra cool effect!