Posts tagged
office gifts
0
"People will forget what you said, people will forget what you did, but they will never forget how you made them feel." ~ Unknown
We love this quote and think it's a great thing to keep in mind, especially because Wednesday April 24th is Administrative Professionals Day. Now is a great time to show your coworkers how much you appreciate their work and we have some great gift suggestions to help you!
Our Personalized Office Gifts Store is full of beautiful gifts that your assistant, office manager or coworker will love and no matter what your budget is, we've got great gift suggestions for you!
0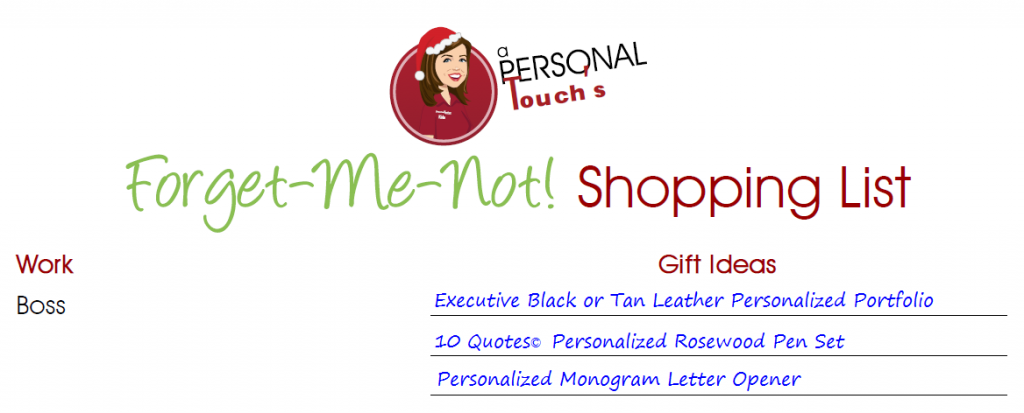 Christmas shopping for your boss can be pretty tricky. You want to impress them with a gift they'll love, you may not know how much to spend, and you want to make sure it leaves a nice impression of you with them.
We have a couple of gift ideas in different price ranges to help you give the perfect gift to your boss this Christmas!