Posts tagged
personalized gift ideas
0
Bosses Day is Oct. 16th! Show them your appreciation for all their hard work with one of these great Personalized Gift Ideas:
1. Personalized Pen.
Choose from one of several professional designs and have your boss' initials or their name plus an inspirational quote engraved on both the pen and pen case!
Pick out a Black, Brown or Purple leather portfolio and have it personalized with any name!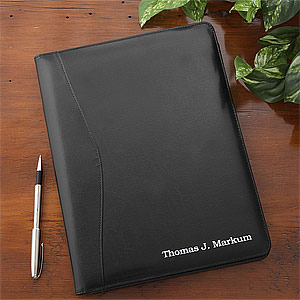 Personalized Coffee Mugs are great gift ideas because they're affordable and they're a gift the recipient will actually be able to use every day! Plus, with our wide range of design options, you're sure to find the perfect mug for your boss no matter what their personal taste may be!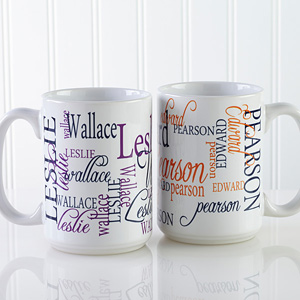 4. Personalized Desk Accessory.
Pick out something special for their desk like a personalized candy dispenser, a paper weight or more!
Add a personal touch to their desk or office with personalized canvas art. This gift idea is so thoughtful and unique, your boss is sure to love it!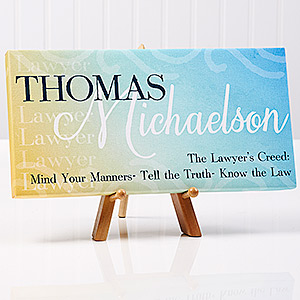 0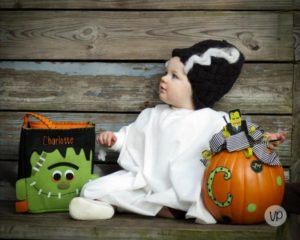 Have you seen our Fan Photo Album on PersonalizationMall.com's Facebook Page? It's full of photos of personalized gifts that real PersonalizationMall.com customers have sent us or posted to our Facebook Page.
Click the link above to see fan photos of all different types of our personalized gifts and have fun flipping through all of them and finding inspiration for new ways to personalize the PMall gifts you've been eyeing!
We have a bunch of Halloween-themed fan photos, including this adorable photo of a PMall Fan in her Halloween costume next to her Freaky Frankie Embroidered Trick or Treat Bag! You definitely have to check out all of the cute photos of our younger fans with their Personalized Halloween Trick or Treat Bags - each one is more adorable than the next!
You'll love browsing through all of the photos our fans have shared with us – you won't believe how creative people can be! Our fans are great at coming up with clever ways to personalize gifts and even coming up with new ways to use our personalized gifts for a purpose we hadn't initially intended.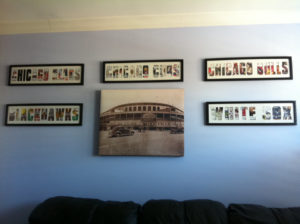 For example, we had a customer share a photo of the Making Memories Personalized Photo Collage Frame that is featured on our site as a great picture frame. Well instead of personalizing the frame with their family name and filling it with photos of their loved ones, they personalized a frame for each of their favorite Chicago sports teams and filled the frame with ticket stubs from the games they've attended (see photo at right)! Isn't that such a cool idea?
We love seeing how your personalized gifts turned out – we'd love it if you'd like to share your photos with us, as well! Post photos of your PMall Personalized Gifts to our Facebook Page or you can email them to us at social@pmall.com and we can post them on our Facebook Fan Page for you! You may even see them appear in the Fan Photo Album, too!
If you've personalized one of our Personalized Gifts in a unique way or if you have a creative way to personalize one of our gifts and you'd like to share it with us we would love it! Just send an email with your idea to the email address above.
Thank you and happy shopping!
0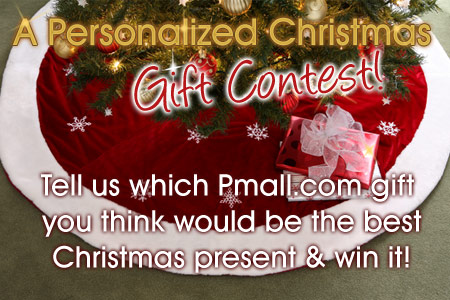 December is officially upon us … let the Christmas shopping begin!
Like the song says, "It's the most wonderful time of the year!" and there's nothing more wonderful than seeing the look on your loved one's face when they open a touching personalized gift that you've made special just for them!
Here at PersonalizationMall.com and A Personal Touch, we can't get enough of all the wonderful stories our customers tell us about how big of an impact our personalized gifts had on their loved one. And with our wide selection of products, you can find a special gift to personalize for everyone on your Christmas list no matter what their loves and hobbies are!
And since we're getting into the Christmas spirit, we'd like you to tell us, "Which PersonalizationMall.com gift would be the best Christmas gift for your loved one and why?" in our A Personalized Christmas Gift Contest!
All you have to do is send an email with the subject line "A Personalized Christmas" to social@pmall.com before midnight December 15th with the following information:
- Your answer to the question: Which PersonalizationMall.com gift would be the best Christmas gift for your loved one and why?"
- Be sure to include the product item# so we know which gift you're writing about.
- Include the name and relation of the loved one you are writing about.
- Your full name and email address for where you'd like to be contacted if you are the winner.
After we've gone through and read all your entries, the A Personal Touch staff will choose the most touching submission and name them the winner!
The winner of the A Personalized Christmas Gift Contest will win the gift that they wrote about in their entry! The winner will be posted here, on the A Personal Touch blog on December 16th and will be contacted by email soon after so that the prize can be shipped before Christmas.
We can't wait to hear all your creative and touching ideas! Head over to PersonalizationMall.com now to start searching for the gift you want to write about!
Good luck!