Posts tagged
valentine's day gift ideas
0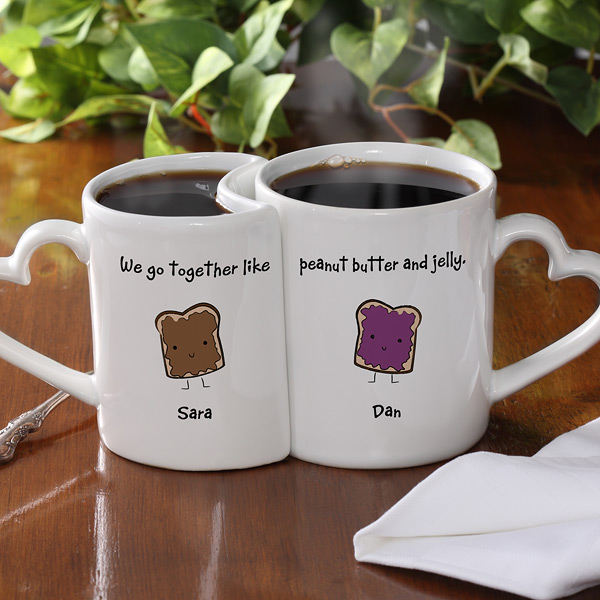 While our Valentine's Day store has its own Whimsical Gifts Department, we thought we'd pick out one of our favorite personalized gifts to share during the most romantic time of the year.
The We Go Together Like… Personalized Coffee Mug Set has become more and more popular with our Pinterest followers and with all these adorable phrases and design options, it's easy to see why!
Have fun deciding how well you go together as a couple when you browse through the 8 exclusive design options that will be featured on each of the mugs.
0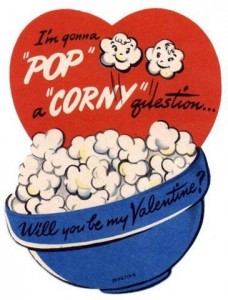 We stumbled upon an adorable vintage Valentine's Day Card in a blog post from FancyHouseRoad.com and we were instantly inspired to share a cute gift idea that, once you add your own personal touch to it, is sure to be one of the most memorable Valentine's Day gifts ever!
Since Thursday, January 19th, 2012 is National Popcorn Day, we knew that today would be a great time to share the cute vintage card (pictured at left) that we came across and the gift ideas we have to go along with it!
The card features a nostalgic drawing of a bowl filled with popcorn and a cute red heart that displays the clever message: "I'm gonna 'POP' a 'CORNY' question … Will you be my Valentine?"