Posts tagged
Valentine's Day Gifts
0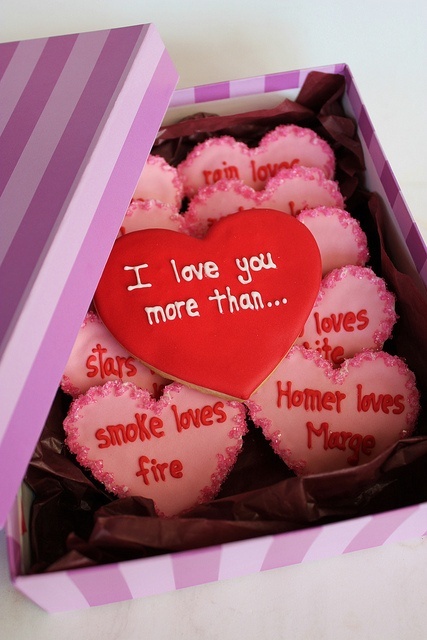 The only thing better than giving your loved one a personalized gift this Valentine's Day is giving them a personalized gift with a personalized treat inside of it!
We instantly fell in love with the personalized cookie idea after we caught a glimpse of this photo (at left) on Pinterest - we just can't believe we never thought of it ourselves! As you can see, the idea is to decorate one large cookie that says "I love you more than …" and have it laying on top of a dozen or so cookies that are each personalized with an example.
0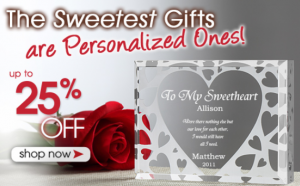 This year Sweetest Day, the day people take the time to let their "Sweetie" know how much they care about them, lands on October 15th. Now even though you just looked down at your calendar, saw that Oct. 15th is only 10 days away and started to panic – don't worry, we've done all the research for you and we have some great tips to share with you as you look to find the perfect way to express how much you care about your Sweetie!
0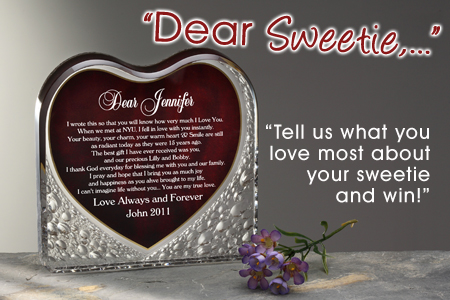 Sweetest Day is coming up on October 15th and PersonalizationMall.com is here to help you make it special by offering the best personalized romantic gifts for up to 25% off as part of the Sweetest Day Sale!
There is a wide selection of gifts to personalize for your loved one, but the sweetest gift of all is to tell your significant other how much you really care about them and A Personal Touch would like to give you the opportunity to do just that with our "Dear Sweetie, …" contest!