Today is National Lazy Mom's Day. How do you plan on spending your Lazy Mom's Day? Vote for your favorite and enter to win a personalized robe or a pair of slippers!
Did you know that the first Friday in September is National Lazy Mom's Day? For all you Moms out there, today is the day to relax, pamper yourself and do absolutely nothing. Slip on a cozy robe, soft slippers, light a scented candle and relax in a warm bath with your favorite drink and book!
It sounds amazing, right? Well we want to know how you'd rather spend your relaxing day doing nothing. Head to our Facebook Page to vote for your favorite way to spend Lazy Mom's Day. One random voter will win their own pair of personalized slippers or an embroidered robe. The contest ends by the end of today so vote right away!
The only thing you're missing in your spa day is a scented candle and a glass of your favorite wine. Start dropping hints to your husband and kids today for what you'll be needing on the next Lazy Mom's Day.
Spa Gift Ideas For Lazy Mom's Day
And if you're looking for unique gift ideas to help you own mom or wife relax and unwind, here's a few spa inspired gifts she'll surely appreciate.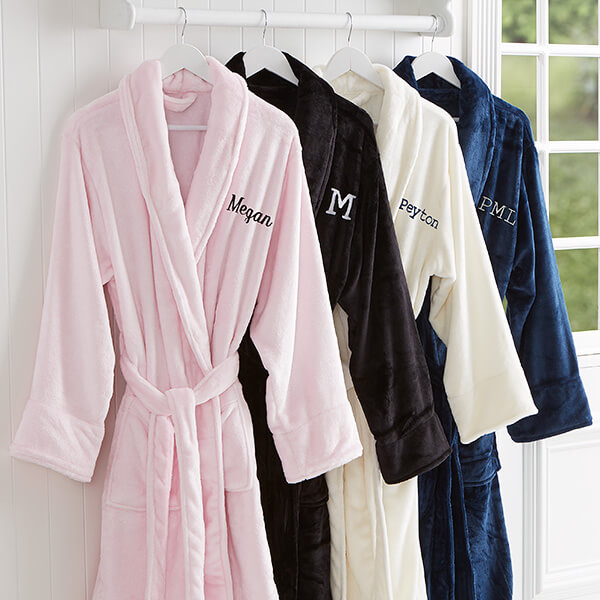 We hope all Moms have a relaxing day! You deserve it!