It's hard to say exactly when the "Home Is Where Your Mom Is" phrase started gaining popularity, but it has done so for all the right reasons. Whether you've lived in your hometown all your life and regularly visit with your Mom, or live across the county or across the world and rarely get to see her, this simple, sentimental phrase holds meaning for all of us.
This Mother's Day, you can let Mom know just how much she means to you with a gift that will remind her that you're always thinking of her. The heartwarming "Home Is Where Mom Is" quote paired with your own heartfelt message will make a thoughtful and meaningful gift she'll look back on with pride for many years to come.
Warm up Mom's heart with a luxurious fleece or Sherpa personalized blanket featuring our beautiful Home Is Where Mom Is design. Available in two sizes and two color options this blanket can be personalized with any title, such as Mom, Mama or Mommy, and two lines of text.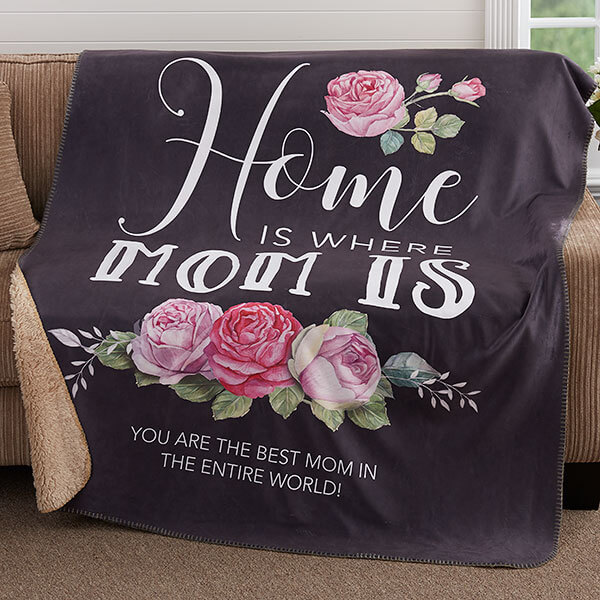 If you're looking for a simpler Mother's Day gift, go with our Home Is Where Mom Is custom mug and add up to five lines of text to be printed on the back of the mug to include any special message you want her to see every day.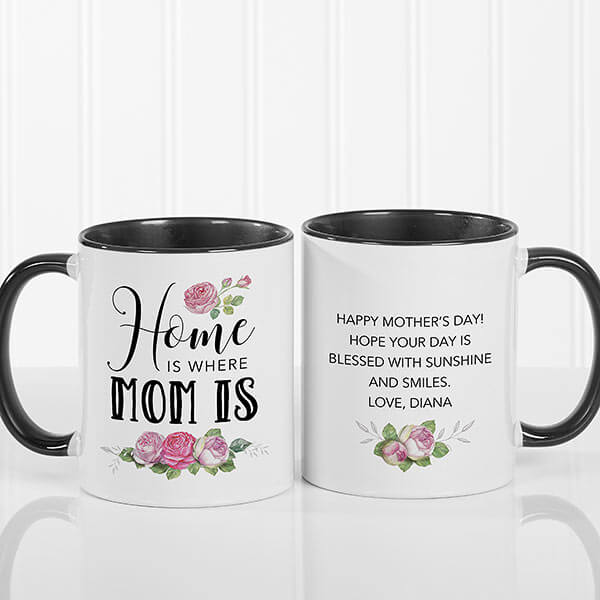 You also have the option of personalizing a beautiful Home Is Where Mom Is suncatcher with this loving phrase. Make it special by adding any one line of text to the bottom to create the perfect gift for Mom.
Of course, there are many other memorable Home Is Where Mom Is gifts out there that will make Mom feel extra special this year. So whether you're lucky enough to spend this Mother's Day with your Mom, or have to send your long-distance wishes by mail, make her special day exceptional with a unique Home Is Where Mom Is gift she'll love and cherish for many years.