No one is more excited for the fall season than football fans and we have the perfect game-time accessories for fans of all levels of the sport!
In our Sports & Leisure Gifts Store, we have something for players and fans of pee-wee, high school, college AND professional football teams -we even have great gifts for fans who love to tailgate!
Whether you're as big of fans as the people who created the huge stadium made of sandwiches and party food that's in the photo we found, or just a casual viewer who enjoys to catch a game on your couch, you are going to love all our Personalized Bar & Grill Gifts that will help add a personal touch to any type of party.
But what we're most excited to share with you is our new line of Licensed NFL Personalized Gifts because now you can have a piece of sports memorabilia for your favorite team with your name!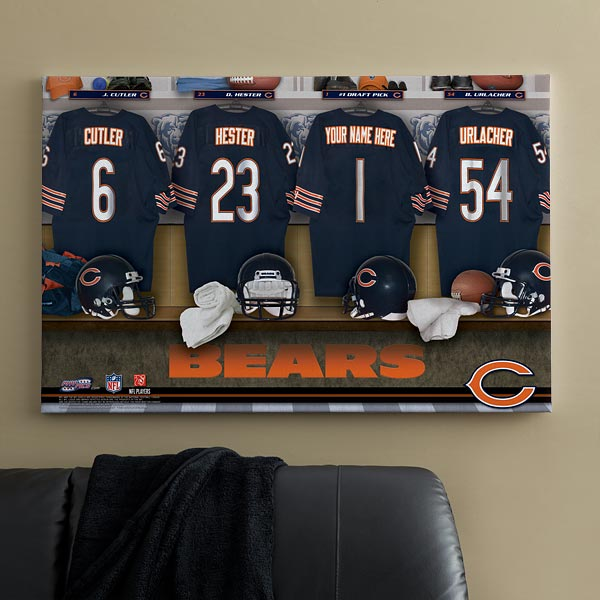 You can personalize a canvas print, like the NFL Chicago Bears Personalized Locker Room Canvas, with any NFL team and add your name to the jersey that hangs next to your team's most valuable players.
The canvas comes in 3 different sizes and gives you the option of leaving it as a gallery-wrapped canvas or you can add a black wood frame.
This unique piece of art would be the perfect decor to be around when you're watching your favorite team and it also makes a great gift idea for any fan (keep this in mind for Father's Day)!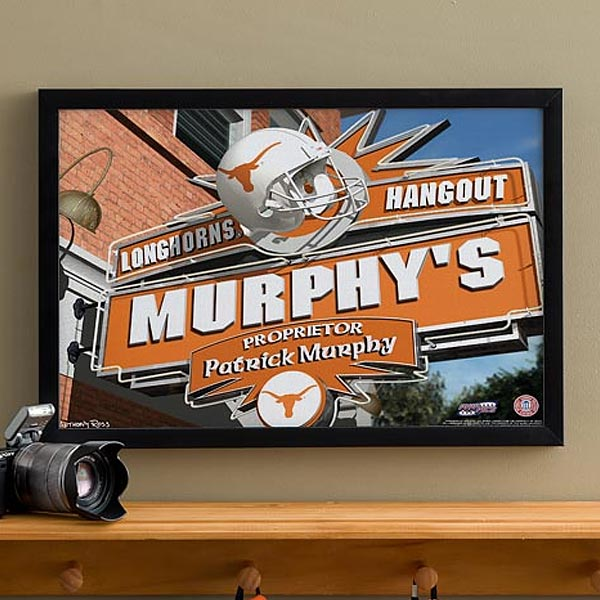 College Football fans will be excited to know that we also have Licensed Collegiate Personalized Gifts that they can enjoy during Saturday football.
Choose from 24 college teams and create a one-of-a-kind canvas print like the Texas Longhorns Collegiate Personalized Pub Sign Canvas, that you can showcase in your dorm room, home bar, man cave or office so everyone knows just how big of a fan you really are!
We also know that football fans aren't just watching the games at home, they're tailgating before the games, cheering from the stands and sometimes even driving players to practice (no one can argue that Mom is usually the No. 1 fan).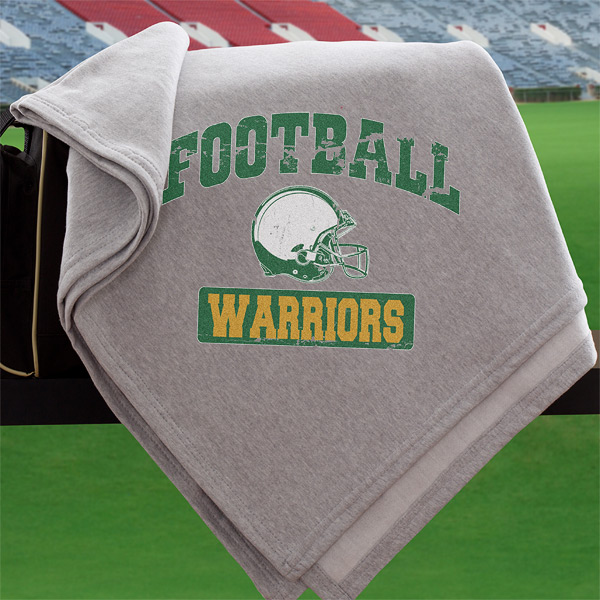 We had all of those different types of fans in mind when we added the new 15 Sports Personalized Sweatshirt Blanket to the site! The heathered grey jersey fleece is warm and comfy and can be personalized so that it comes in your favorite team's colors! You also get to add your first name, last name, nickname or team name underneath the design so you can support your favorite team or player at the game or on the couch at home. This blanket is the perfect accessory for high school and pee-wee parents who will be watching their kids from the chilly stands this fall … it's also a great gift idea for the coach, too!
So all of you football fans need to make sure you head over to PMall.com's Sports & Leisure Store now for all of these and more fall favorites that you're sure to love!