Shopping for dads can be hard. We're here to help you find the perfect gift for dad with our Father's Day Gift Guide.
This Father's Day, celebrate your dad's passion for the things he loves by getting him a gift that is perfect for his lifestyle. Then go the extra step and personalize it with your dad's name, a picture of you, or his favorite quote, and this Father's Day is sure to be his favorite one yet.
Our Father's Day Gift guide makes it easy to shop–just click on the personality that most reminds you of the fathers in your life for a full list of products that we've handpicked for you to customize just for him!
Here are three examples of our favorite Father's Day gifts this year.
Custom Fishing Lure For Dad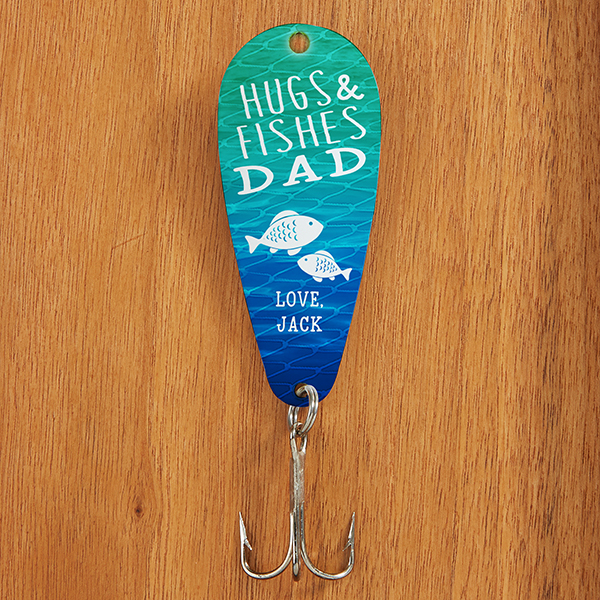 One of our Father's Day gift guide personalities is for the Outdoorsman, which includes our new Hugs & Fishes Personalized Fishing Lure.
You can personalize the spoon lure by choosing one of four custom color choices along with one of our 7 loving fishing verses. Just add his name and a loving closing from you to let him know just how much you and your kids "reel-y" love him!
Personalized Beer Mug For Dad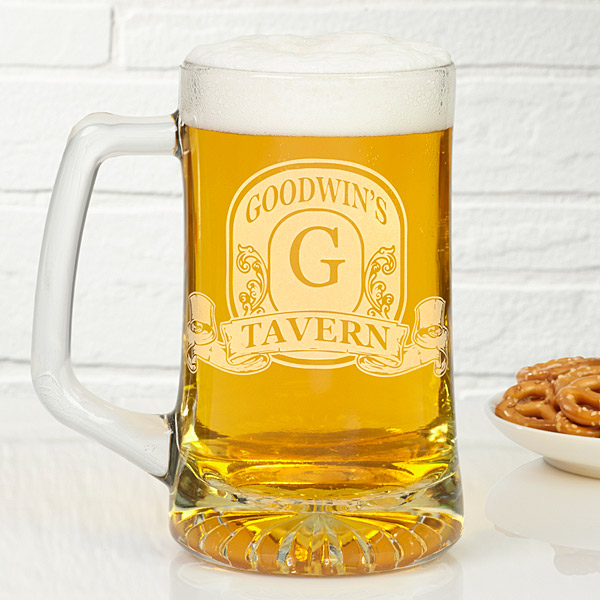 If the man you're shopping for is a beer lover, we have plenty of great gift ideas for you to choose from, as well. After a long, hard day's work, there's nothing like a cold beer to take the edge off. If your dad is the type who likes to kick back and have some suds, then we have the perfect Father's Day gift for your Beer Loving Dad!
Our Vintage Bar Sign Personalized 25 oz. Deep Etch Beer Mug holds up to 25 ounces of his favorite libation. Its unique and classic design calls to mind the vintage bar signs of the past, and it can be customized with any name, initial, year and title. The deep etch engraving will impress your dad with its intricate detail and elegant appearance.
Don't Forget Your Grandpa!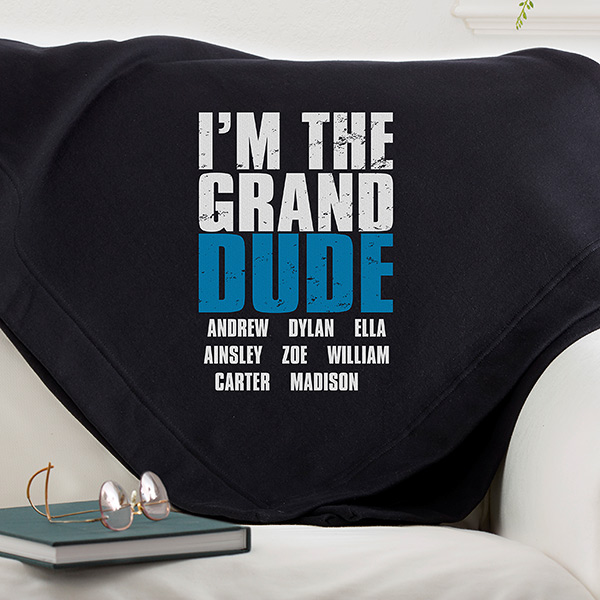 We also have great Father's Day Gift ideas for Grandpas, too! The Granddude Personalized Sweatshirt Blanket is one of our newest gifts and is a great way to show Grandpa why he's the best!
Our exclusive design can be personalized on a grey or black blanket with your choice of 3 phrases and up to 12 names displayed below the phrase for a one of a kind gift they will proudly display. This customized blanket is ideal for outdoor sporting and leisure events year round, or for lounging indoors with family or friends!
No matter what their personality, we're sure to have the perfect Father's Day gift idea for you! Check out our Father's Day Gift Guide for more great gift ideas!