Calling all superhero fans! It's time to iron your capes and round up your sidekicks because today, Thursday, September 25th, is National Comic Book Day!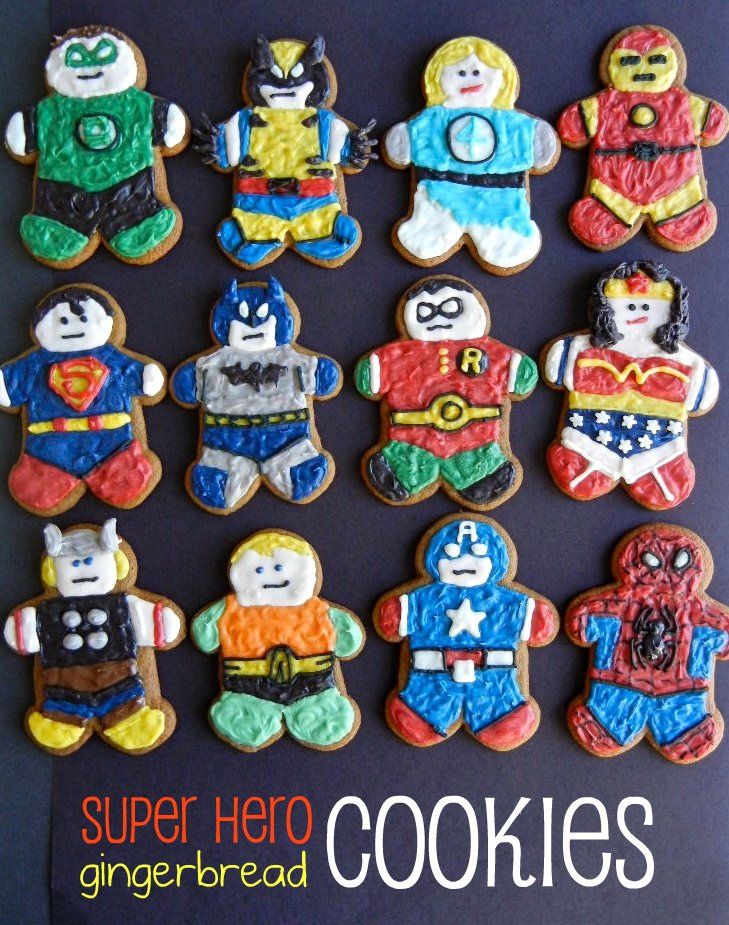 On this special day, fans of all ages get to dedicate an entire day to celebrating all of their favorite superheroes!
Since no celebration is complete without a fun, festive and tasty treat, we suggest you get your own Comic Book party started by creating your very own Superhero Cookies, like the ones we found on Pinterest in the photo to the left.
Don't worry, it doesn't take superhero baking skills to make these treats – they're much easier than they look! All you have to do is sift through your Christmas cookie cutters and find the gingerbread man design. Make your typical gingerbread cookie dough, or use a sugar cookie dough if you'd prefer, and cut out a bunch of gingerbread men. Once they have been baked and completely cooled, have fun turning each cookie into your favorite superhero! Make sure you have a bunch of color options when it comes to the frosting – those superhero outfits are anything but dull!
Make decorating the cookies a family affair for some sweet memories and once all the cookies have transformed from their secret identity – eat away! Make sure to save a bunch for your little ones to take to school and share with their friends, too! While you're sure to have a ton of fun making this creative cookies the fun only lasts as long as you can keep from eating them! Keep the comic book fun alive by personalizing one of the gifts from our Marvel®, DC Comics® or The Ultimate Spider-man® Stores! We have all sorts of fun, personalized gear that feature all of your favorite superheroes, including Marvel's Spider-man, Captain America, Iron Man, Thor, Hulk, Luke Cage, and DC Comics' Superman, Wonder Woman, and Batman!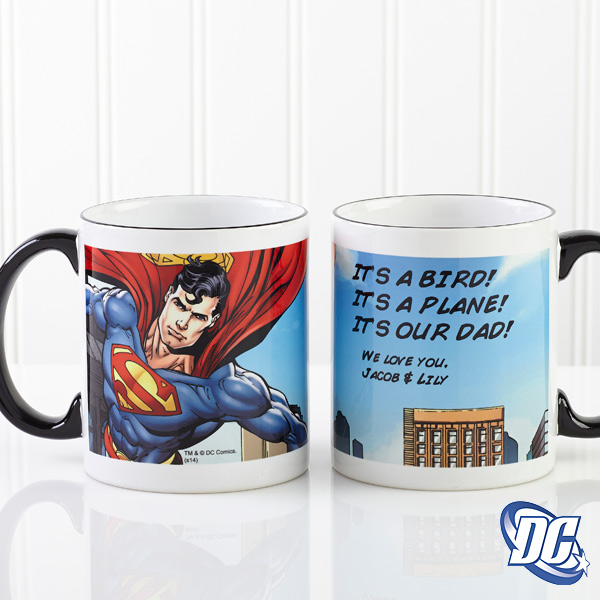 Our Personalized DC Comics® Department is full of personalized gifts featuring Superman, Wonder Woman and Batman, like this DC Comics® Superman Personalized Coffee Mug (at right), which is a fan favorite.
The coffee mug comes in your choice of 2 sizes (11 oz. or 15 oz.) with the option of a white or black handle.
You can personalize the design with any 3-line message and any 2-line closing sentiment. In our DC Comics® Store, we also offer personalized Beer Mugs, Glass Jars you can use for candy or change and Embroidered Batman and Superman Robes!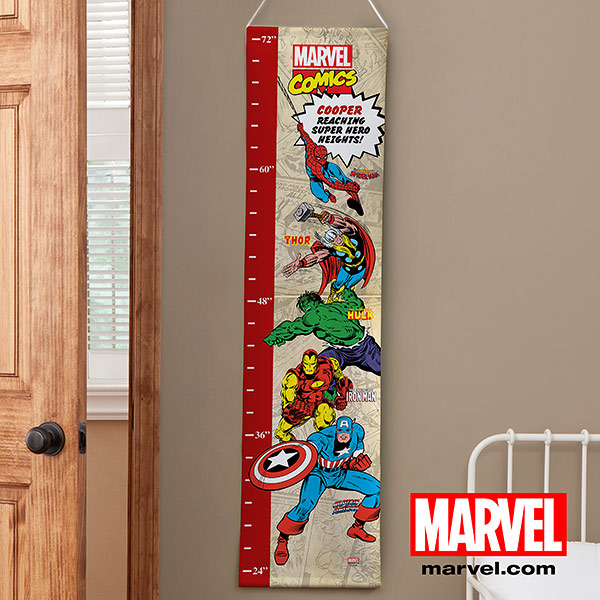 If you're more of a Marvel® Fan, be sure to check out our Personalized Marvel® Gifts Department for an incredible collection of designs that are available to be personalized on a wide selection of gifts. True fans will fall in love with our Marvel Retro® Design Collection which features old-time comic book themes. Choose a design of your favorite super hero or select a gift that displays a team of super heroes, like the popular Marvel Retro® Personalized Growth Chart. Spider-man, Thor, Hulk, Iron Man and Captain America all appear in this fan favorite! The growth chart is made of heavy-duty vinyl and can be personalized with any name and any 3 lines of personalization, making it the perfect accessory for any child's bedroom! Use a permanent marker to keep track of your little one's height as they grow up to become their own super hero!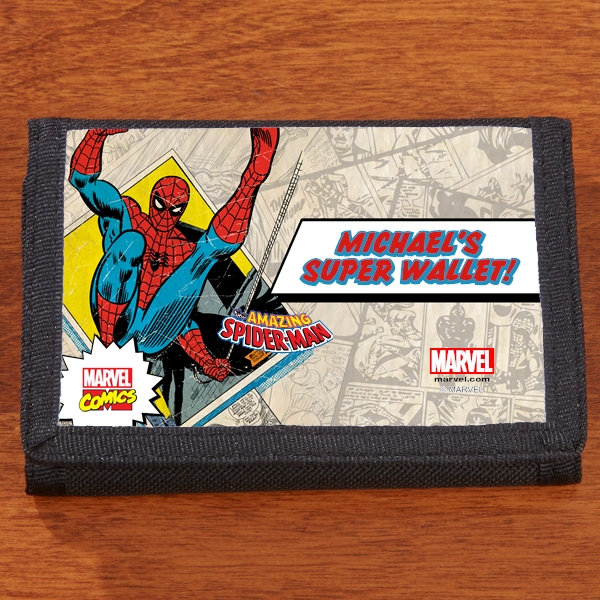 Spider-man fans are in luck! Not only will you find his designs in our Marvel® Department, but he also has a separate collection of designs in his very own Personalized Ultimate Spider-man® Gifts Department. Customize the Ultimate Spider-Man® Personalized Wallet for your little guy or gal or pick out a T-Shirt, water bottle or any other one of our gifts that feature the Spider-man design!
Once you've personalized your favorite Superhero gear, you'll be able to celebrate National Comic Book Day all year long!