It's not easy being in a long-distance relationship, but a beautiful quote, like this we found on Pinterest, can help raise your spirits and keep things in perspective.
Our Personalized Romantic Gifts Store is full of great gift ideas for people who are in long-distance relationships and want to keep that healthy perspective alive while their loved ones are away.
For instance, our brand new "Sending Love" Personalized Wood Postcard, which has become a big hit among our Facebook and Pinterest Fans, plays off the long-distance love theme with a postcard design that your loved one can look at every day and be reminded of you.
This exclusive design is truly unique and is sure to bring a smile to your loved one's face when you're not around to make them smile yourself.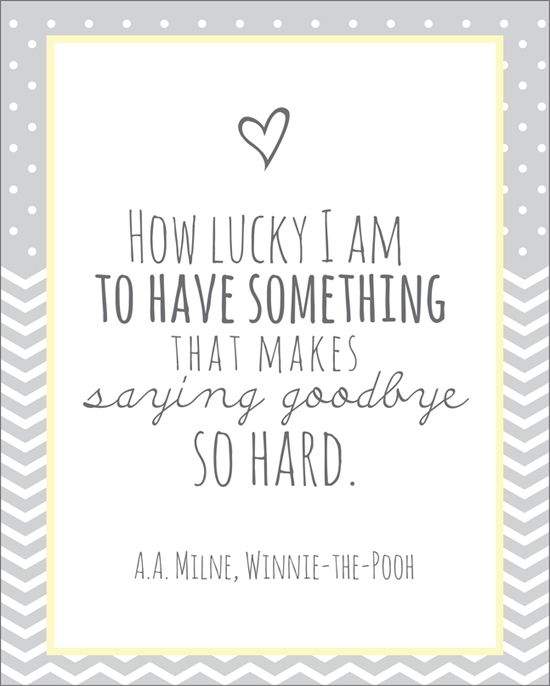 The words "I Love You" are artfully engraved on one side above your closing sentiment and name, while the other side of the postcard features your loved one's name and any 1-line message.
This beautiful keepsake is made of 1/4″ thick alder wood and retails for $18.95 (that includes free personalization!).
It also comes with two wood stands for a tabletop display so your significant other can showcase it prominently at home or on their desk at work!
Another great long-distance love gift idea is our Blown Away By Love Personalized Pillowcase Set.
The set of pillowcases is available in white or black pillowcases and costs $45.95.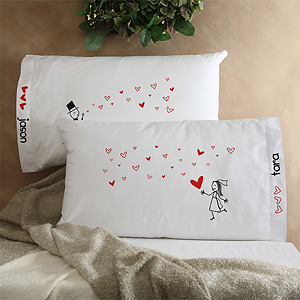 It comes with the option to personalize a male or female stick figure design on either the right or left pillow, which you can customize with any name! We love the idea of personalizing the set of pillowcases so that each of you gets to keep the pillowcase that reminds you of your significant other so you don't have to go to bed lonely every night.
Thanks to this adorable gift idea, you'll be able to find some comfort going to sleep at night knowing your loved one is laying their head down on the same matching pillow case that you have!
If you like these ideas, head over to the Personalized Romantic Gifts Store now to check out these gifts and plenty more that are perfect for people in long-distance relationships. You and your significant other will still miss each other while you're apart but at least you'll have a thoughtful keepsake to remind you of them each and every day in the meantime!