Make this Halloween the best one yet with custom engraved decorative pumpkins, personalized treat bags for kids, and so much more.
It's that time of year again. Time to make that oh so important decision: What should I be for Halloween?
My two daughters have been combing all the mail order catalogs, flagging page after page. And with each new catalog, the decision changes. I learned that lesson when I made their costume purchases TOO early one year. By the time they arrived, they were no longer "cool."
One year, I tried to get our pooch to dress up too. He was going to be "Dog-ula," with cape and all. Well, Winston had other plans and quickly wiggled his way out of the dreaded costume. We finally reached a compromise with a fun Halloween dog bandana. He gets to be comfortable while still joining in the spirit of the holiday!
Time for frightful fun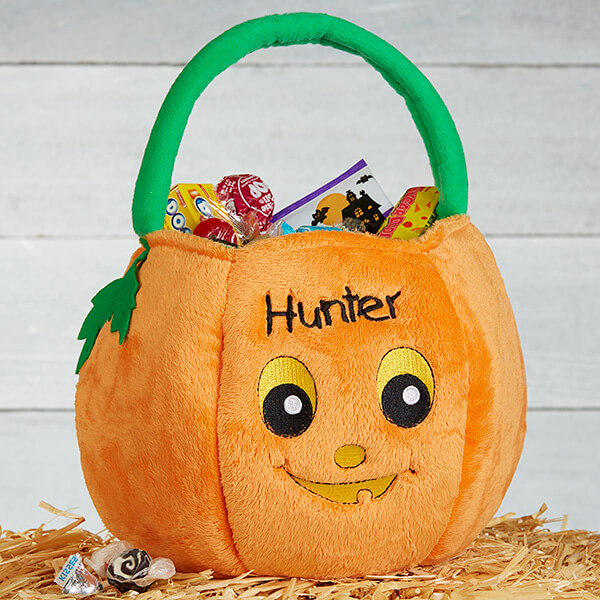 Check out our selection of adorable character personalized Halloween treat bags for the younger boys and ghouls. Older kids will enjoy the more grown-up tote bags that can be customized with names, spooky creatures, and glow-in-the-dark accents. And whatever they decide to dress up as, make sure to bring along the camera as you trick-or-treat. The photos are priceless, and they'll love looking back later to see how silly they were!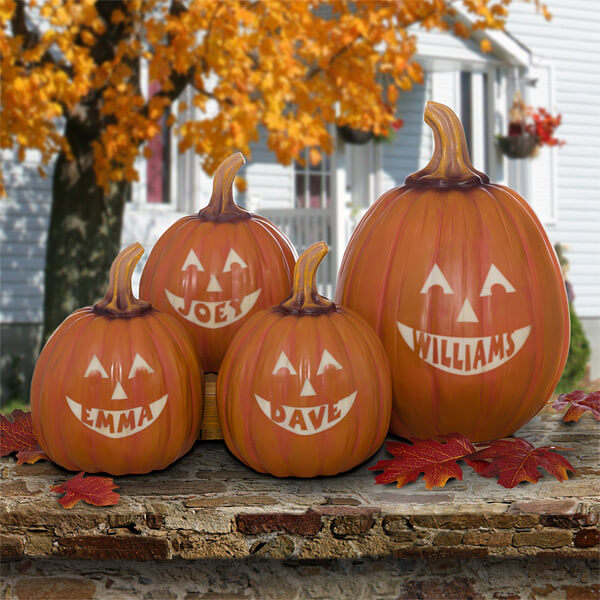 I love decorating the house for Halloween too. Every year, we carefully select a few real pumpkins to display outside, and every year our neighborhood squirrels enjoy devouring them! I think I've tried everything to keep them away ― cayenne pepper, kitchen cleaner, hot sauce ― but these must be industrial-strength squirrels!
This year, we have the perfect solution. These personalized pumpkins are custom engraved and crafted from resin, so they can be reused year after year. They'll surely fool any squirrel! And no messy carving either, with pumpkin goo all over the kitchen. Just what the non-crafty person ― like me ― loves!
Happy haunting!