Necco's famous Sweethearts conversation heart candies are cute, sweet and make the perfect Valentine's Day treat. So perfect in fact, that these nostalgic little candies helped inspire a few unique personalized Valentine's Day gifts!
And it looks like we weren't the only ones inspired by the famous candy. Check out these adorable conversation heart cheesecakes that we stumbled upon while surfing through the latest pins on Pinterest. These mini cheesecakes look just like the real thing — but we bet they taste way better!
We're obviously big fans of personalization so we love that making your own conversation heart cheesecakes at home means that you get to personalize them with any message your heart desires. However, we love the classic phrases too, like "Be Mine," "Kiss Me," "Call Me" and "Miss You." Get your kids involved and have them help you come up with new phrases for the hearts so you can enjoy them together after your Valentine's Day family dinner. We also think these mini cheesecakes are a more sophisticated version of the candy hearts, which makes them the perfect treat to pass out to your friends and coworkers on Valentine's Day.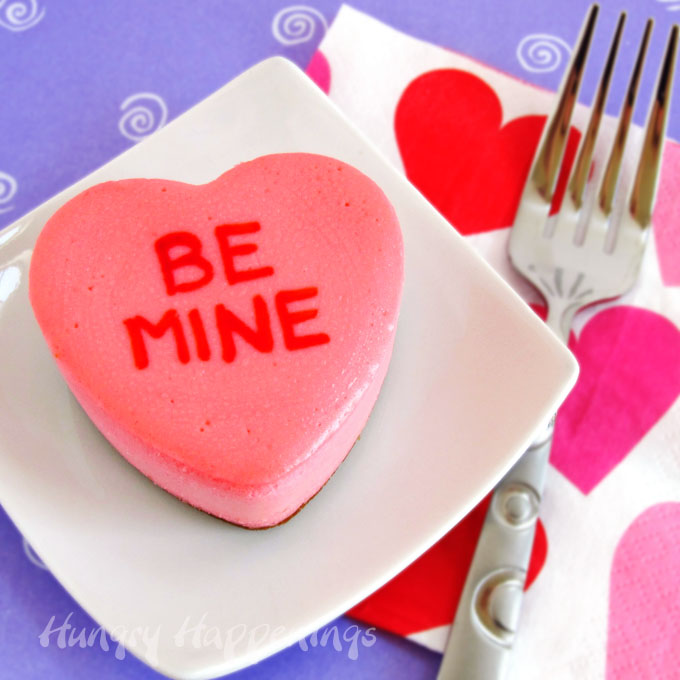 Conversion Hearts Inspired Valentine's Gifts
If your baking skills are lacking but you still want to bring a conversation heart themed treat to work on Valentine's Day you'll love our Conversation Hearts Candy Jar with Hershey's Kisses or LifeSavers hard candy.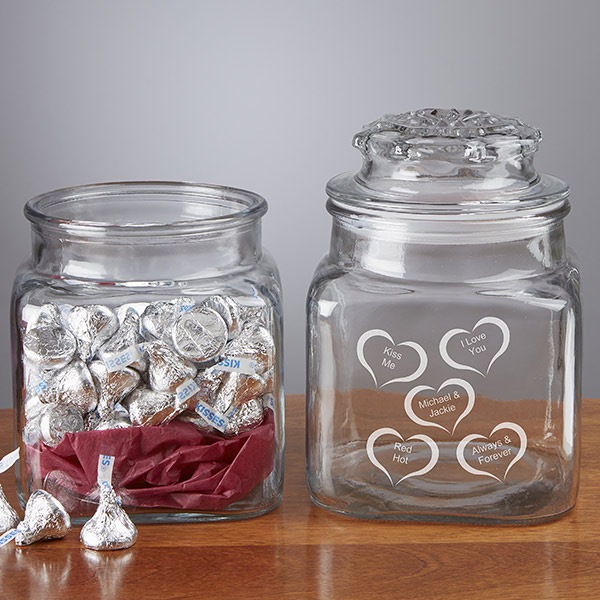 This exclusive design can be customized with your own special messages creatively etched inside the five conversation hearts. You can fill in the hearts with your kids' names, nicknames, special dates, your favorite classic phrases or anything you like. But the fun doesn't stop there. You can order this one-of-a-kind glass jar to be filled with irresistible chocolate Hershey's Kisses or LifeSavers hard candy. It will be a great festive decoration to add to your desk and your coworkers will love coming to visit you for a sweet treat.
Don't forget about your Valentine! We have unique conversation heart inspired gifts that we know they'll love! The Conversation Hearts Personalized Boxers are the perfect Valentine's gift for him that's both fun and flirty. The design comes with two conversation hearts that can be customized with up to two lines of text. Just use your imagination and these custom boxer shorts will surely turn up the heat!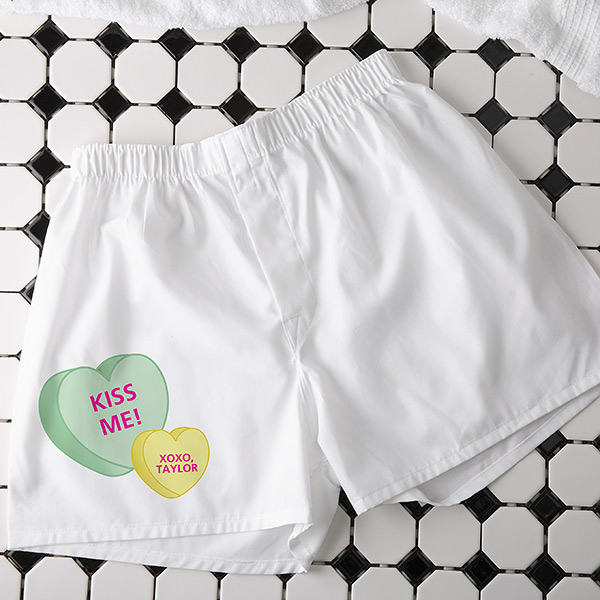 For a sweet conversation heart inspired gift for her, personalize one of our unique mason jar glasses. You can customize each conversation heart with any messages you like along with two lines of text on the bottom, ideal for adding your names. She'll love drinking out of her custom mason jar glass all year long, especially when the conversation hearts make her smile.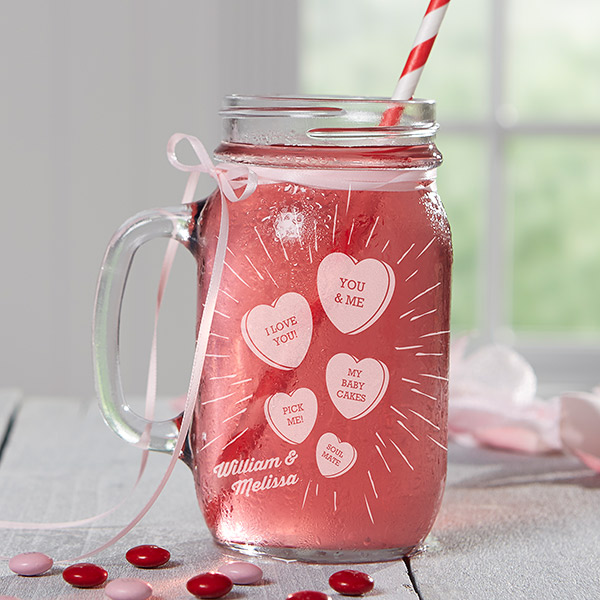 For the little ones you can customize our fun conversation hearts inspired clothing, including t-shirts, hooded sweatshirts, baby bodysuits and bibs. The SimleyWorld Loving Hearts custom apparel comes with a design that features nine colorful hearts, four of which can be customized with your kids' names and special messages of love. The bodysuit and bib are perfect for baby's first Valentine's Day and the t-shirts and sweatshirts are great for kids to celebrate the sweet holiday with their friends at school.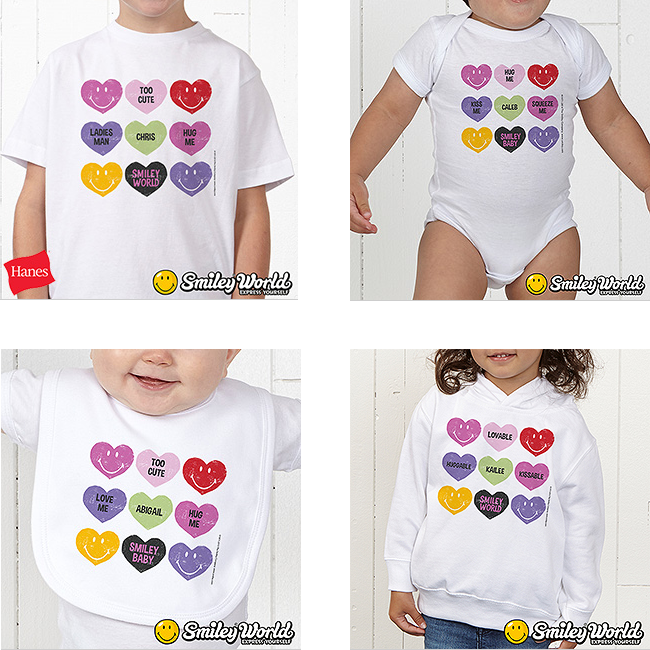 We also have conversation hearts Valentine's Day cards, including our Hot Tub Candy Heart card, Candy Hearts on a Rose card, and our latest design, the Conversation Heart custom card, which looks like a big conversation heart! Each card can be personalized on the front and inside and the conversation heart cutout card comes in your choice of five colors.

Do you have any other conversation heart inspired treats and gifts for Valentine's Day? We'd love to hear all about them!