If you think a doormat has just one purpose, think again. Here are 3 different ways you can use Christmas doormats in your home this holiday season.
The best place for a doormat is at the entrance to your home. But there are a number of unique and practical ways you can incorporate decorative Christmas doormats in your home.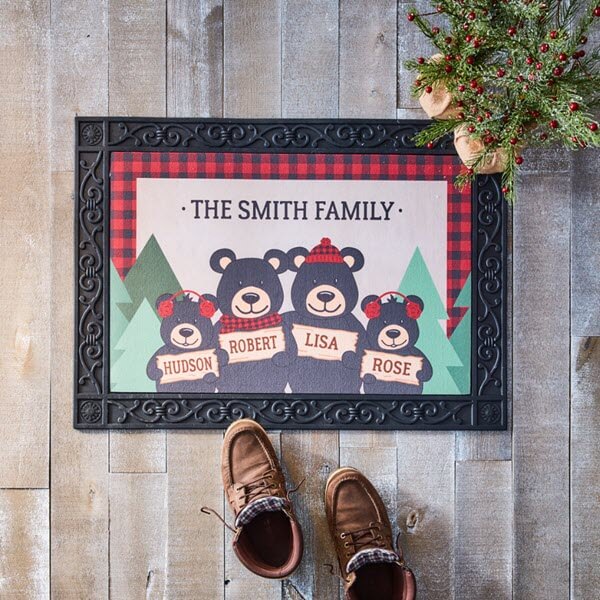 In The Foyer
Your family, friends, guests and visitors will get a warm welcome with a festive Christmas doormat in your foyer, entryway or hallway. Having a second doormat inside your home offers another chance to catch moisture and dirt from shoes, and serves as a good spot for guests to leave their winter boots. Choose an oversized mat with a neutral design that still has that holiday feel and customize it to make it your own. Or go with a cute family design that includes everyone's names with fun holiday characters.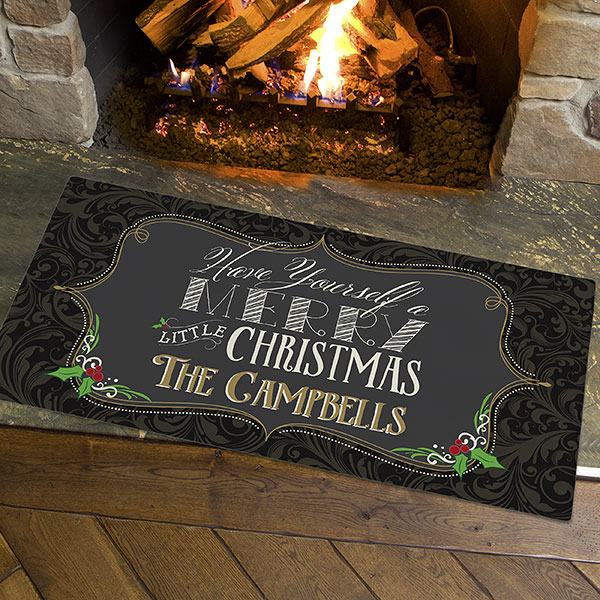 In Front Of The Fireplace
Placing a doormat or durable area rug in front of your hearth will help protect your floor when the fireplace is in use, while adding a nice decorative accent. A doormat by the fireplace is also the perfect spot for extra firewood, fireplace tools and other essentials. Select a style that complements your existing Christmas decorations or use your favorite doormat design to inspire a completely new look this season. Today, you can create a coordinated Christmas look with a matching tree skirt, Christmas stockings, wall art and signs to hang above the fireplace.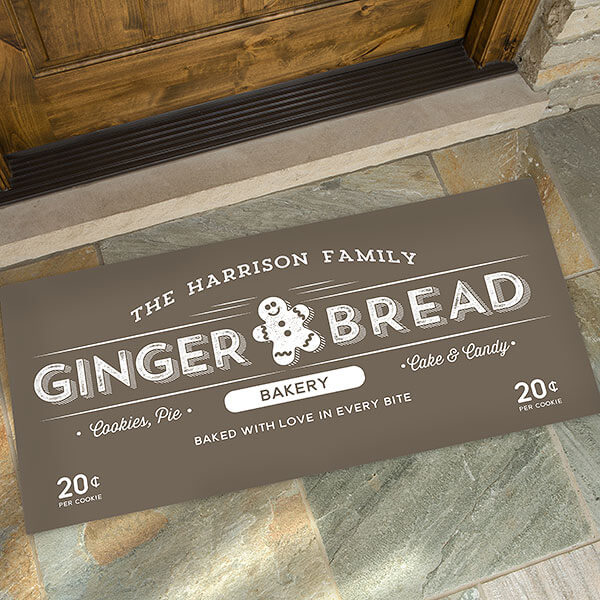 In The Kitchen
You'll find many uses for a personalized holiday mat in the kitchen. Place one in front of the sink or stove for when you're doing the dishes or cooking. Use a doormat in front of the patio door or any entrance that leads to and from the kitchen so dirt doesn't spread around the house. You can even place a decorative Christmas mat in front of your buffet table, bar cart or anywhere else you'd like to add a holiday touch to your kitchen and dining area.
Don't forget to personalize your doormat with a special holiday message, your family's name and even individual family member's names. Choose a size that fits your needs, from oversized options to designs with embellished rubber trays that help keep the doormats securely in place. Customize your Christmas doormats and get ready for an extra dose of holiday cheer in front of your door and throughout your home.