During your first year of marriage, holidays and family traditions take on an extra layer of meaning as you and your spouse get to share them for the first time as newlyweds. You've become partners, experiencing life's journey and looking forward to many years of shared joy and celebrations together.
With its focus on family, togetherness and the forging of traditions, Christmas can be one of the most exciting and satisfying holidays for a newlywed couple. If this year is your first married Christmas together, here's how you can take this once-in-a-lifetime opportunity to commemorate the occasion in a way the two of you will remember and cherish forever.
Our First Christmas Ornament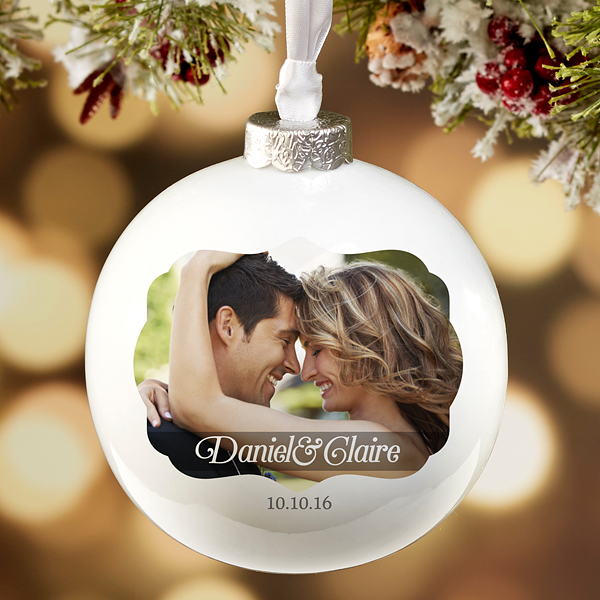 Trimming the tree is a special Christmas tradition in any household. In a new home, it's your opportunity to blend past memories with new traditions and establish a unique experience that can endure throughout the years. Design a unique our first Christmas ornament to mark the special milestone and remember it every time you trim the tree for years to come.
You can customize wedding Christmas ornaments with personalized touches like your names, wedding date or a unique message. For an even more eye-catching look, hang a personalized wedding photo ornament from the highest bough, and let the image of your love shine through all season long.
His And Hers Christmas Stockings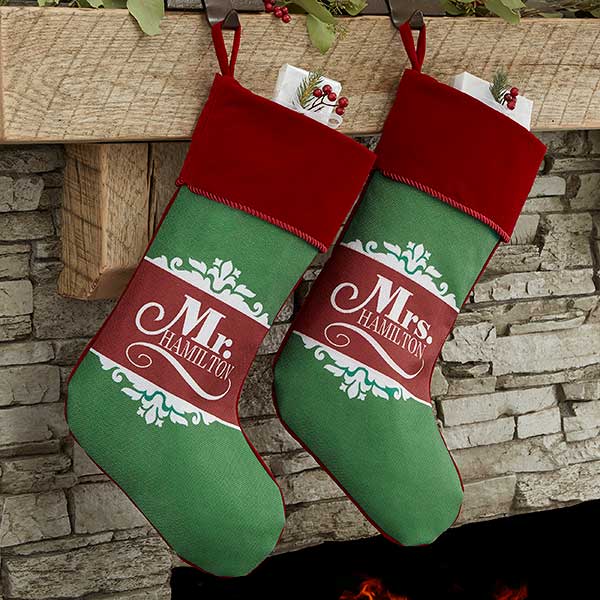 One of the best things about building a home together is getting to stock it with fun, romantic "his and hers" household essentials. During Christmastime, what's more essential than holiday stockings? Festoon your fireplace with your first pair of post-nuptial Christmas stockings, and kick off a new tradition this year.
Want to really show your togetherness? Go with a matching pair of Mr. and Mrs. Christmas stockings, each one custom-embroidered with "Mr." and "Mrs." alongside your first or last names. Then add a personalized tree skirt with your family name to complete the look.
Custom Picture Frames & Wall Art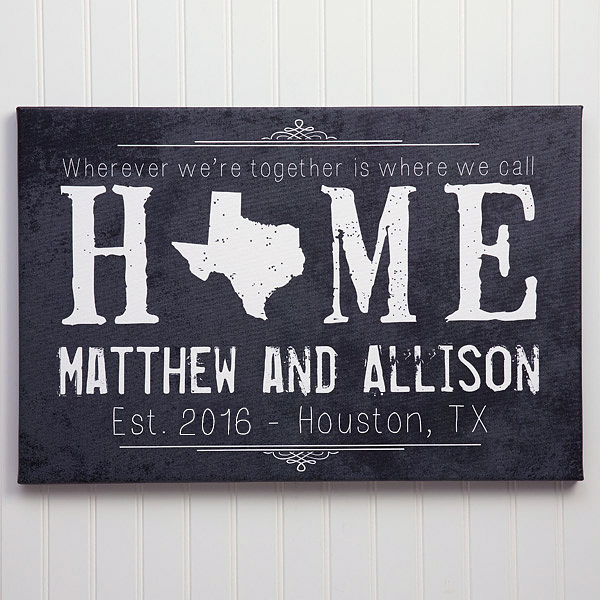 Make the season even more memorable by commemorating your first married holidays with a beautiful photo in front of the fireplace, by the Christmas tree or outside in the snow. Then put the photo on display in a unique, personalized picture frame. Select your favorite frame design from our huge array of custom picture frames and add your names, a date or a special message.
Or create a custom wall art piece, like this "State of Love" personalized canvas print that includes your names, a meaningful message and the date you've established your new family. Choose the canvas color that coordinates with your existing home decor and select the state shape to be used in place of the "o" in "home." This piece will look great hanging in your entryway or above your fireplace during the holiday season and throughout the year.
Holiday Home Decor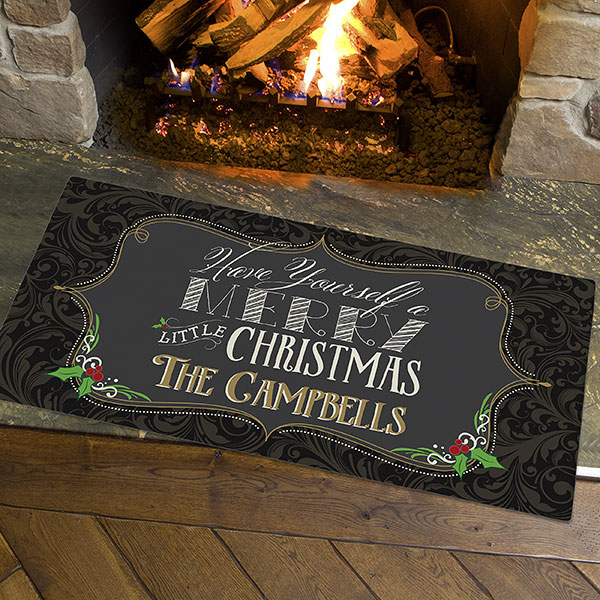 Keep things in the holiday spirit with a personalized Christmas doormat or custom yard sign that can welcome guests to your new home throughout the entire holiday season. Or customize a holiday wood sign and hang it on your door or in your foyer. And if you really want to make a statement, decorate your front porch or fireside with a vintage-inspired holiday sled with your new family name that will let all of your guests know you're a newly married household.
Romantic Christmas Gift Ideas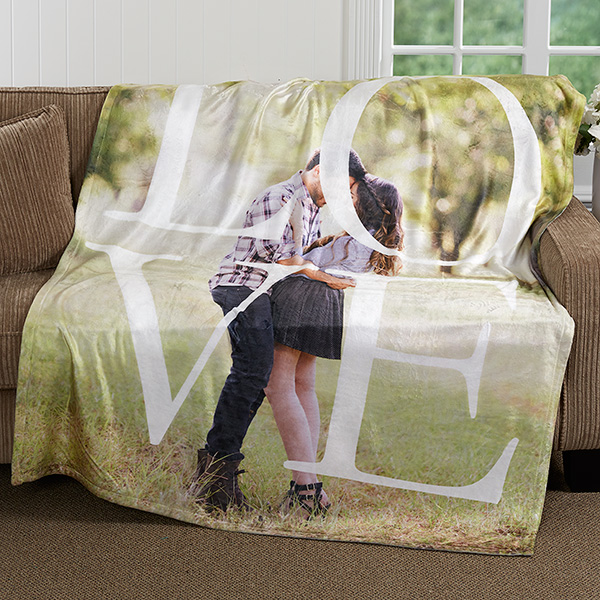 Without a doubt, giving your husband or wife their first Christmas present as your spouse is a special moment. Seize the opportunity and find gifts that commemorate this exciting new stage in your lives.
You can't go wrong with a personalized picture frame or photo album, personalized his and hers towels or pillowcase set, or even a photo blanket with a photo from your wedding, engagement or honeymoon. Other great couple's gift ideas include his and hers luxurious robes, Mr. and Mrs. personalized aprons, and personalized couples mugs, like this adorable "We go together like…" mug set that lets you choose from nine cute designs or our "So happy together" couples mugs with heart shaped handles.

If both of you love to travel, one unique gift idea is a personalized canvas map where you can chart your romantic world travels. If you'd rather spend your time in the kitchen creating memories with delicious meals, consider a personalized recipe box where you can put all of your favorite recipes or a custom Mr. and Mrs. cutting board you can put on display in your kitchen.
Your first Christmas as a married couple is one of the many special milestones you'll share on your journey together. Take the opportunity to honor and commemorate this unique occasion with keepsakes and gifts that show your commitment to one another, and take the first step toward building a lifetime of cherished holiday memories together.