Add merriment to your holiday decor with custom wall art for your home. A new piece or two can update any room.
The holidays are a time when our homes are often filled with friends and family. It's a time of year when we fill it with great scents from fresh baked goods and favorite candles, and focus on creating a cozy holiday atmosphere. From the trimmings on the tree to the wreath on the door and décor on the mantel, everything is in place and full of holiday cheer. And we want to ensure that everything looks its best and is warm and welcoming.
One simple way to add a holiday touch to your home is by refreshing your wall art and adding some holiday specific pieces to your collection. Add something new to your walls, shelves or mantle this year, even if it's just up for a couple of months during the holidays. A beautiful new art piece above the fireplace can help you bring the whole look of the family room together. Or add something in your entryway to welcome guests with holiday cheer. Whatever custom wall art you choose, you'll be able to reuse year after year to complete your holiday décor.
Here are a few of our favorite custom wall art and shelf art pieces perfect for the holidays.
Christmas Quotes Custom Wood Sign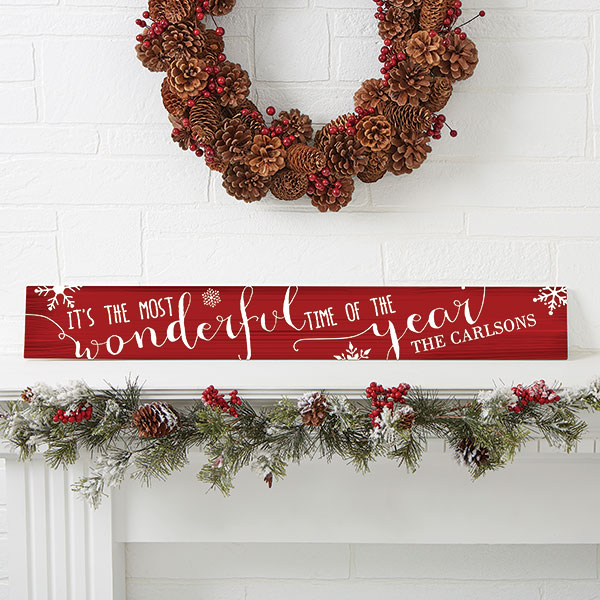 A classic piece, like this Christmas Quotes personalized wood sign is both on trend by incorporating the wood plank, and classic with its beautiful red and white color scheme. You can choose from four classic holiday quotes: "Baby it's Cold Outside," "Joy to the World," "Twas the Night Before Christmas" and "It's the Most Wonderful Time of the Year." This piece is a great stand-alone on a mantle or shelf or could be incorporated beautifully into your gallery wall.
Holiday Family Traditions Custom Canvas Print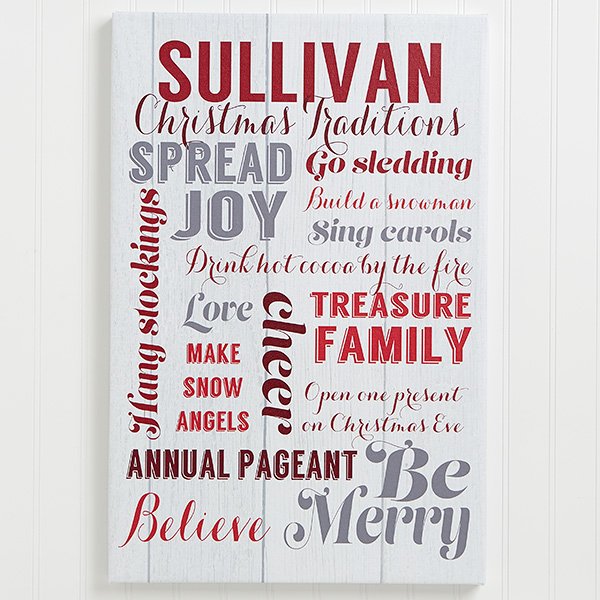 ---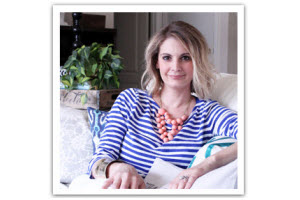 "Creating a warm cozy atmosphere for you and your family is so important — I adore all the gift ideas Personalization Mall has!"
~ Rebekah Dempsey from A Blissful Nest
---
Our holiday family traditions custom art print is another great piece that will work well anywhere you choose to display it. The colors work well with any holiday décor and since it's personalized to your specifications, this is one piece of art your family will love to look back on each year.
The canvas print can be personalized with your family name along with eight family memories, traditions or customs, or holiday rules of the house, like ice skating and sledding, baking holiday cookies, Christmas caroling, making snow angels or anything else that's near and dear to your family. You can have fun with this custom print and have everyone in the family suggest a phrase to use.
Peace, Love, Joy Custom Art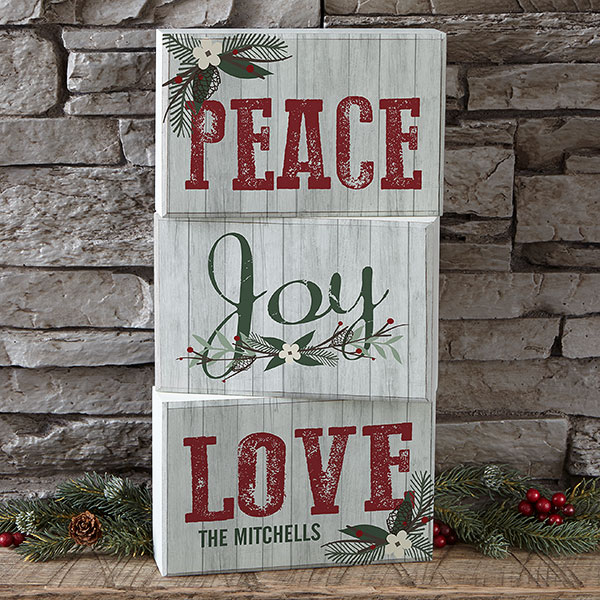 Our popular Peace, Love, Joy custom art collection has a number of options to choose from so you can get just the right piece for your home. If you're looking to feature something on your wall, you can customize the Peace, Love, Joy, canvas print, which available in four sizes. Or you can go with the Peace, Love, Joy slate plaque or oval wood sign, which would also look great hanging on a door in lieu of a wreath. For the perfect piece to add to your mantle go with the custom wood sign, basswood plank or our favorite personalized wood blocks.
Our Peace, Love, Joy collection has that perfect rustic charm and a wonderful holiday message you'll love to put on display year after year.
Christmas Countdown And Santa's List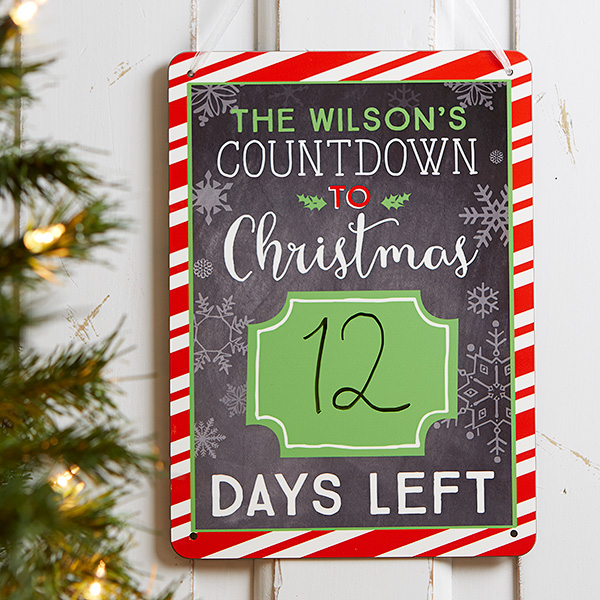 If you have young kids in the house, they might love seeing their name on Santa's list. Our Christmas List personalized door banner is a fun and festive way to do this. The banner could easily be hung on a door or an open wall area. Let the kids know that Santa has them on his list and help build their excitement for the upcoming holiday season.
Another fun piece for the kids is our Christmas Countdown dry erase sign. Add the family name to the top and mark each day as you count down to Christmas.
Snowman Family Custom Slate Plaque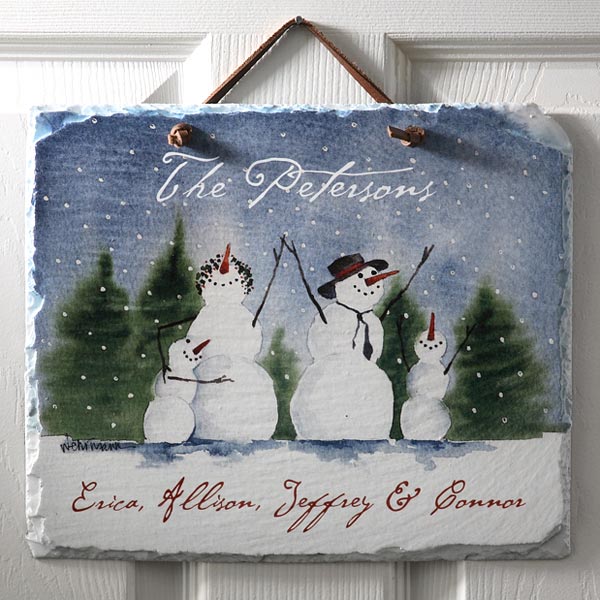 Our Snow Family personalized slate sign is another way to capture the fun of the season and it's one you can leave up all winter long if you'd like. The beautiful blue and white color scheme will compliment today's modern home décor trends and provide a gentle pop of color and seasonal charm. At 9 1/2 by 11-inches it will easily slide into a space on your gallery wall or stand-alone in another area. It's also customizable with up to six children so it's a great option for larger families or even grandparents and grandchildren.
Start thinking about what you'd like to add to your home décor this winter to bring in a little bit of the holiday season. A custom piece of wall art can compliment any home décor, from very traditional to fun and whimsical. And let us know your holiday wall art ideas!