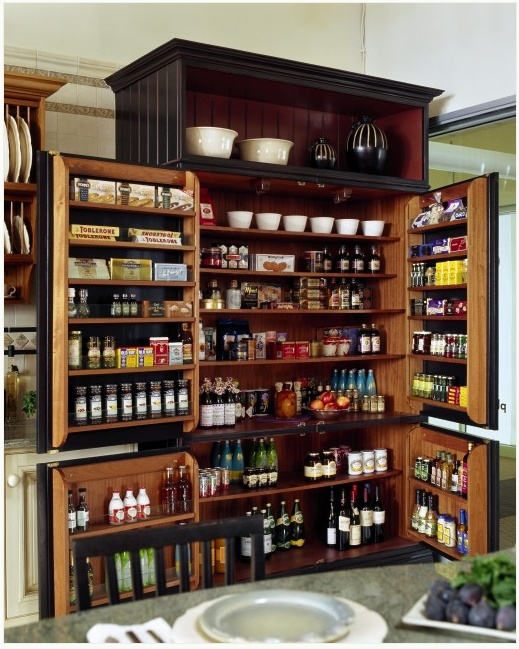 Since October is National Kitchen and Bath Month, we put together some fun and easy ideas for giving your home kitchen and bathroom a face lift.
While we all can't have amazing kitchens with incredibly-organized pantries like the one in the photo at left, we can try to do to best with what we've got! Head over to our Pinterest Page and check out all of the neat kitchen organization tips and tricks that we've been pinning to our Food, Kitchen and Recipe Ideas Board.
Once you've freed up some space with those handy organizational tips, your kitchen is sure to look and feel 100% better. The next step to freshening up your kitchen is to add your own personal touch to the space, so that as soon as you walk into your kitchen, you and your family will feel at home.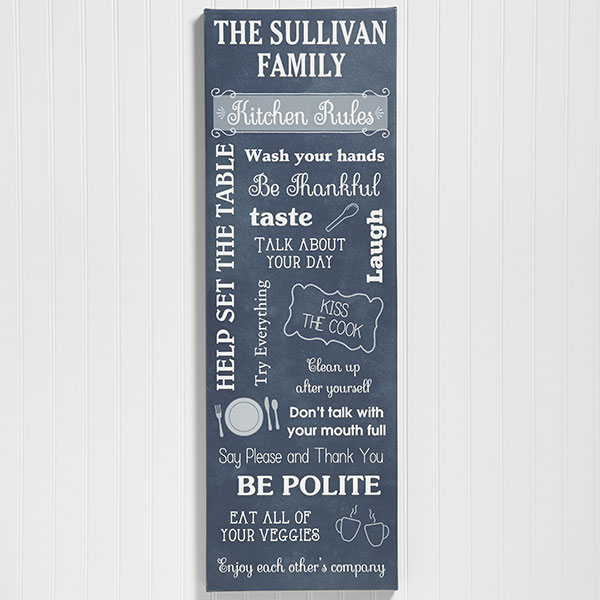 Create your own "Kitchen Rules" Canvas Print and personalize it with all of the rules that you and your family have created and live by! You can add silly rules or inspirational messages, as well! Start by choosing a red, black, brown or blue background to match your existing décor. Your family name will be featured at the top and you can include up to 14 "rules" that will be printed in this fun design! Display the 12″ x 36″ canvas in a special spot so you can share your cute family rules with all your guests, too!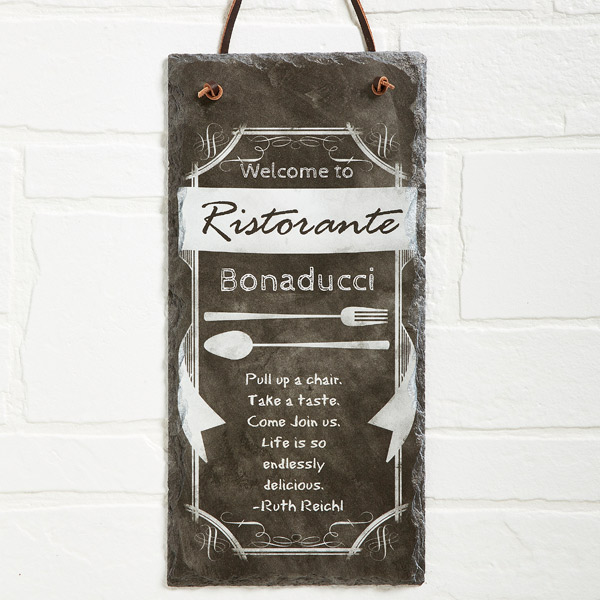 If you like the "Kitchen Rules" Canvas but don't have the space on your wall for it, you should check out our Kitchen Chalkboard Personalized Slate Sign! The plaque measures 6″W x 12″L and is made from a hand-cut, fine-grained slate, which is a naturally weather-resistant stone making it perfect for your kitchen, or for outside by the grill! The elegant Kitchen Chalkboard slate features a charming bistro design that can be customized with any name, 2 lines of personalization (1 above and 1 below the name), and your choice of 5 clever statements about food – or you can choose to write your own fun statement instead! This beautiful piece of wall art will help add a sophisticated look to any home kitchen, whether it's for your home or you're giving it as a gift to a family member or friend!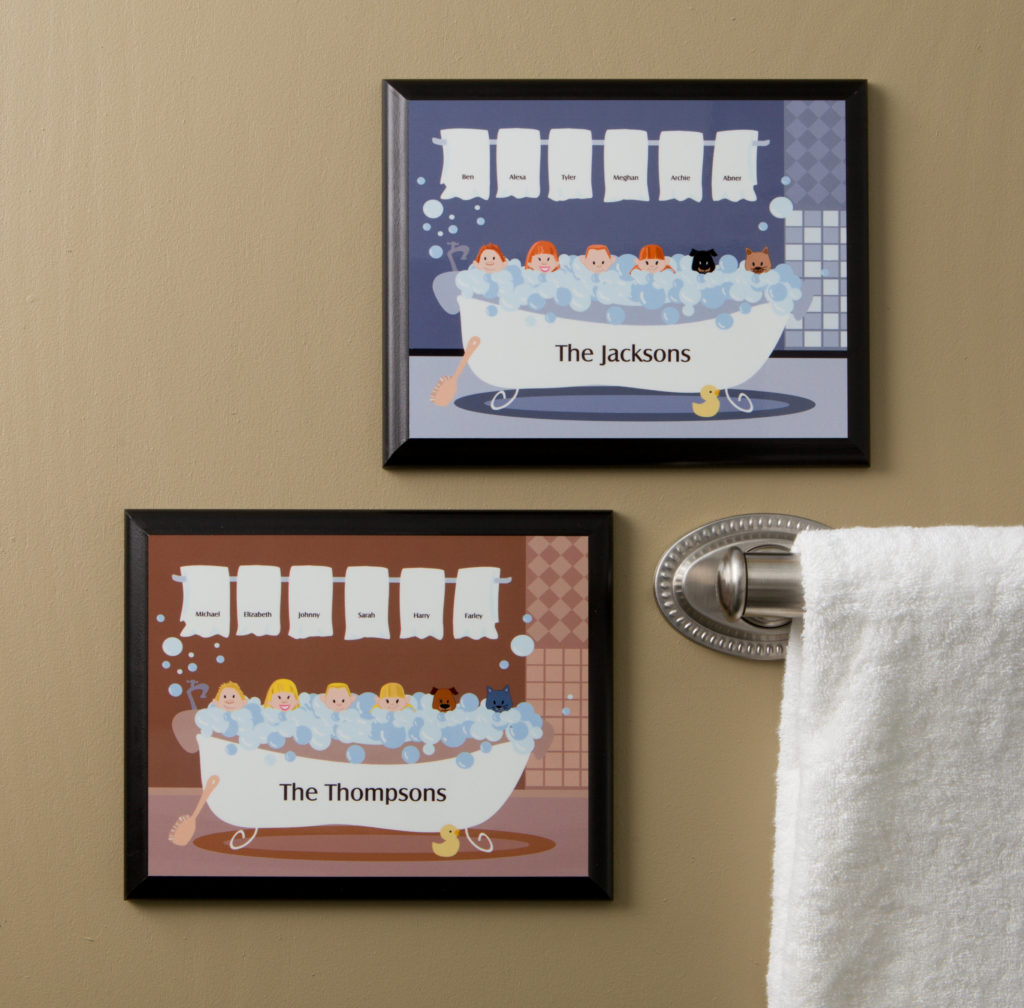 But let's not forget about the bathroom! To give your bathroom a face lift, we suggest giving it some character – with actual cartoon characters! The Bathtub Family Characters Collection Wall Plaque is sure to do just that when you personalize the plaque in beige or grey and hang it up for the whole family to enjoy! This fun design lets you turn each of your family members (even pets!) into cute cartoon characters for a fun design that features a large bath tub to hold them all! Choose any combination of family members, from big brother, little brother, big sister, little sister, baby boy, baby girl, cats, dogs, light or dark complexions and specific hair color. Each family member's name will also appear on a bath towel behind them! If you don't have the wall space, not to worry! You can also personalize the Bathtub Family Characters Collection Floor Mat and matching Hand Towels to help give the room your personal touch!
Which of these custom items would you like most in your own home?