Ah, the annual family Christmas card. It used to be so simple: find a box of cards with a design you like, write a short note and put a stamp on it.
Today, families are faced with so many options it can almost be overwhelming. What's worse is that many online stores that sell custom Christmas cards make you think that you need to hire a professional photographer just to create a set of cards for your family!
Of course you want your family's Christmas card to represent your family's lives together, and you want it to be special. But maybe you don't want to go through the hassle of hiring a professional photographer, coordinating everyone's clothes, finding the perfect location for your photo shoot and then cajoling the entire family into smiling at the same time only then to have to still go out a choose the perfect Christmas card that will work with the only good photo that you were able to get with everyone.
Don't get us wrong, we love photo cards and we think photo Christmas cards are a wonderful idea, especially if you already have great family photos you'd like to use. But don't forget that you have plenty of other options that are just as creative and can be just as memorable.
Whether you want to create a photo card or not, here are some tips and ideas on how to narrow down your choices and find a Christmas card design that's ideal for your family.
Traditional or Modern?
One of the first things you should consider when picking out your family Christmas cards this year is the theme. Is your family more traditional, or do you tend to sway toward modern style?
If you prefer a classic design, look for a traditional folded card, like this snow globe greeting card. You can customize the outside of the card with your family name and year and add a personal message to the inside of the card.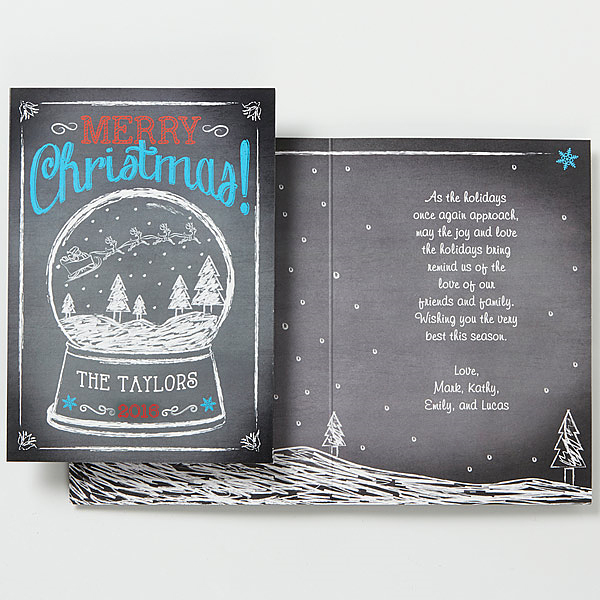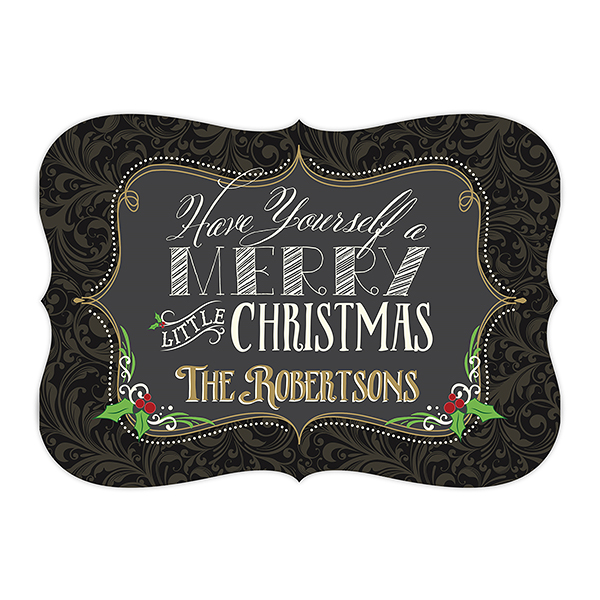 If you'd rather go for something more modern, look through our collection of flat cards to find the one that perfectly matches your family, like this trendy Merry Little Christmas flat card. Simply add your family name and a unique message on the back to finish your chalk-inspired cards.All of our flat Christmas cards have additional options, so you can further customize the look of the card by selecting a different edge or shape of the card. You can even find square Christmas cards that have a unique look of their own, like this popular jingle bells floral Christmas card design.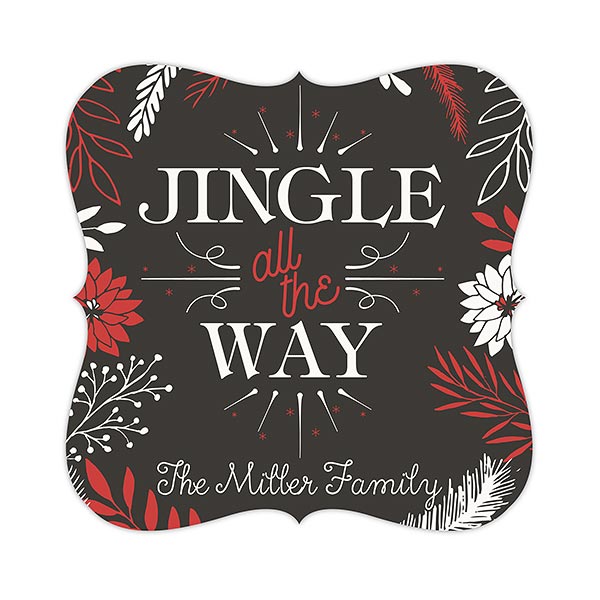 Fun or Sentimental?
Another design decision to consider has to do with your family's personality and what type of message you want to send to your friends and loved ones this year. Do you want to send a funny or whimsical card or one that's more sentimental or religious?
If you're leaning towards something with a bit of humor, take a look at this cute reindeer family card. This card lets you add a caroling reindeer for each family member along with their name. The inside of the card can be personalized as well with any words you choose.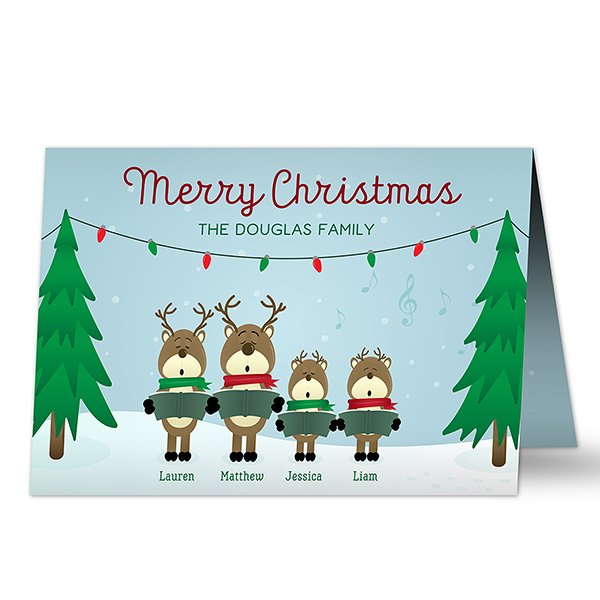 Adding a religious message to your Christmas cards reminds your loved ones what the holiday is really about for your family. If you'd like to include a religious note this year, take a look at our selection of religious Christmas cards. With both photo and no-photo options, you'll be able to find a design that will convey your sentiments, like this stunning Joy to the World Christmas card design.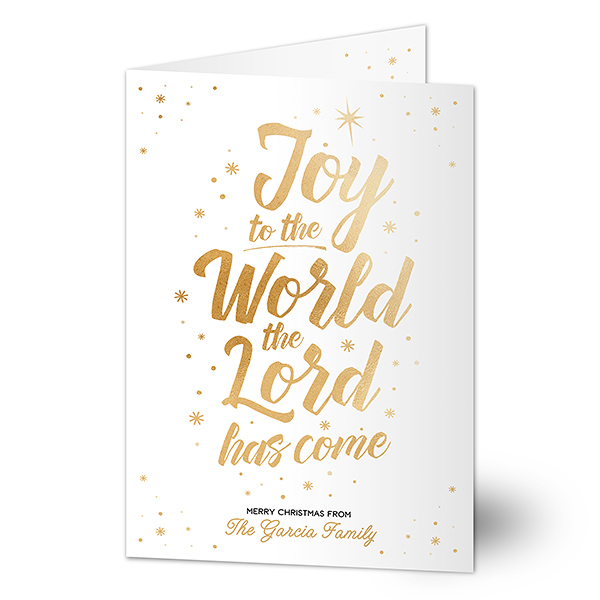 Photo or No Photo?
If you already have family photos you want to use for your card, show them off with unique Christmas photo card designs. Choose a simple traditional design, like this 'Tis the Season photo postcard.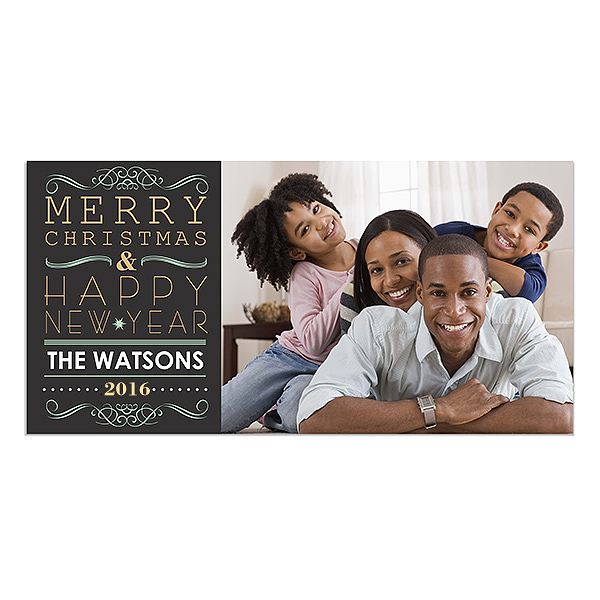 Or send your friends and loved ones your Christmas and New Year wishes with a photo card that displays multiple photos of your family, like this clothesline postcard, which you can customize from front to back to create a unique holiday greeting.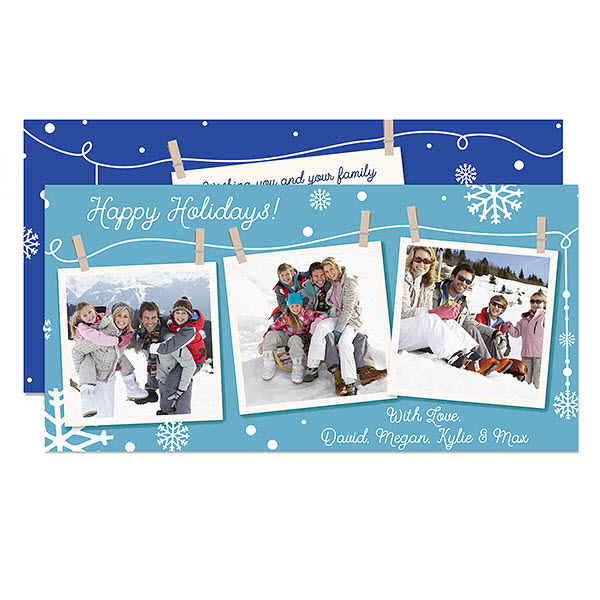 You can even send out cards that can last throughout the years by creating personalized photo ornament cards. One side will display your family photos along with a festive Merry Christmas banner and the year. On the back, you can create a custom message to let your friends and family know how much they're loved and thought of this holiday season.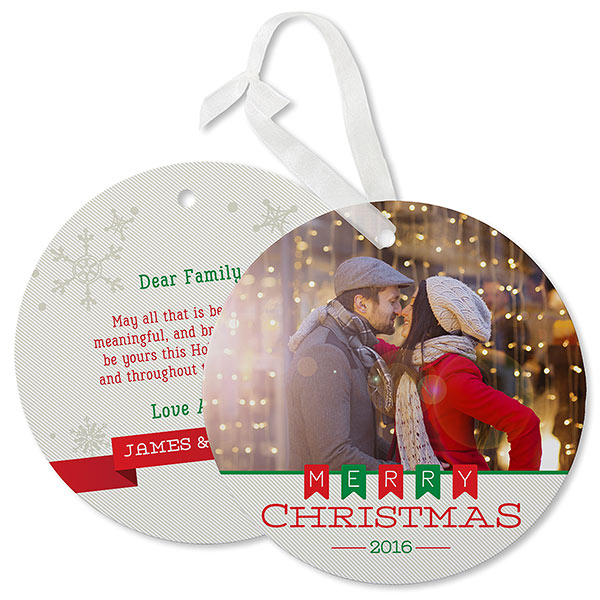 If you don't have a current family photo that you'd like to share, or if you're simply not a fan of photo cards you can represent your whole family in a more creative way. You can still create personalized Christmas cards, even if you don't want to include photography. Make sure every member of the family is accounted for – even your pets – with this fun stocking family characters card. Customize everyone's individual look and add a name to each stocking. Then, add a special message inside and you're done!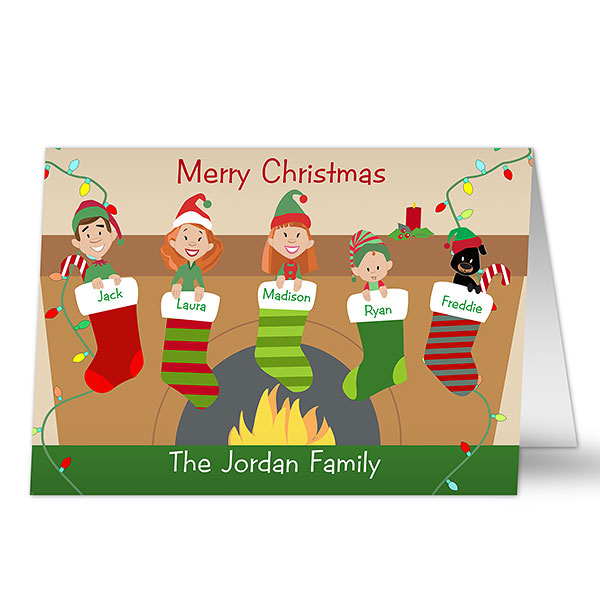 Another fun option is this North Pole family sign postcard, which allows you to add up to six family members and customize the card from top to bottom.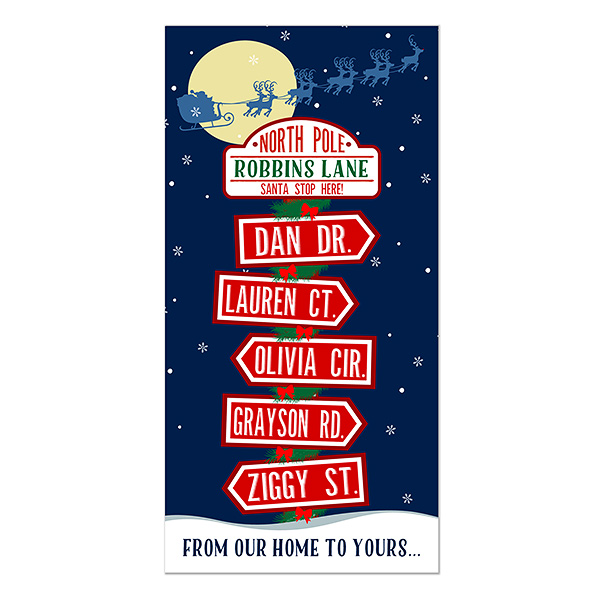 Personalizing Your New Family Christmas Cards
Once you've found the right family Christmas card, the rest is easy. The customization process at PersonalizationMall.com is simple and painless. Just fill in the personalization options to add your family name, year, greeting, any special messages you'd like to include and upload your family photos, if the card requires it. You can then preview exactly what your cards will look like before you place your order so you can make sure that they are everything you expect. Complete your custom holiday stationery set by including optional matching address labels or one of our popular return address stamps.
Get creative this holiday season and make this year's Christmas card experience more enjoyable by customizing your family Christmas cards with us.