Learn about the new Ratings & Reviews feature on PersonalizationMall.com and see how you can share your opinion about products and see what others are saying, too.
We all have our favorite places to eat, shop, visit… and when we find a place we love, we want to share it with everyone else! Recently we added a new "ratings and reviews" feature to our website, to let our customers share their opinions on their recent gift purchases.
A Few of Your Favorite Things
As a frequent online shopper, I love this feature when I'm browsing the web. If I'm narrowing down my search for something, I make a habit of checking the reviews listed. Of course, I don't believe everything I read, but if similar comments are made by several people, I tend to trust them. After all, why would they take the time out of their busy day to even make the comment?
At first, we were concerned that it would take some time to gather reviews – after all, we offer thousands of personalized gifts! But we were pleasantly surprised to see how quickly customers submitted their feedback, and we couldn't be happier with the results! Of course, we believe every gift we sell is high-quality and that our service is wonderful, but all that really matters is what our customers think. The overwhelming response has been very positive so far, and we are using any negative comments as a way to learn and improve.
Here is one of our highest rated personalized photo frames.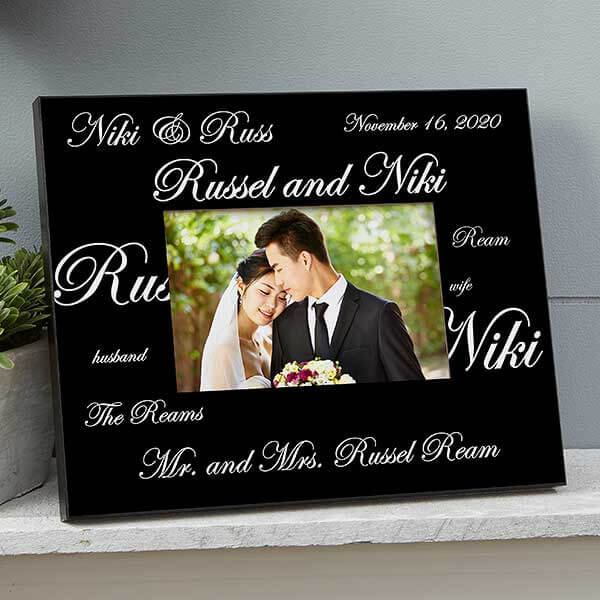 We hope that PersonalizationMall.com is one of your "favorite" places to shop for personalized gifts! And we can't wait to hear from you! After your next purchase, please take a moment to let us know how we did. We strive to exceed your expectations each and every time! But you need to keep us on our toes if we don't! Happy Shopping!