A few months ago we shared some unique and unexpected wedding guestbook ideas — perfect for couples who want to stray off the beaten path, do something fun, creative and original, and delight their guests with cleverness and ingenuity.
For couples who love wine or who want to add a wine-inspired element to their wedding, the wine cork wedding guestbook is ideal. The idea is so simple, yet so effective. Guests sign their names on a wine cork adding it to a glass jar, a shadow box or another receptacle.
Once the wedding celebration is over, looking through all of the signed wine corks will be just as fun as flipping through a traditional guestbook, but the advantage is that you can do something creative with the wine corks, if you like.
You can create a wedding picture frame from the signed wine corks and use it to display one of your wedding photos.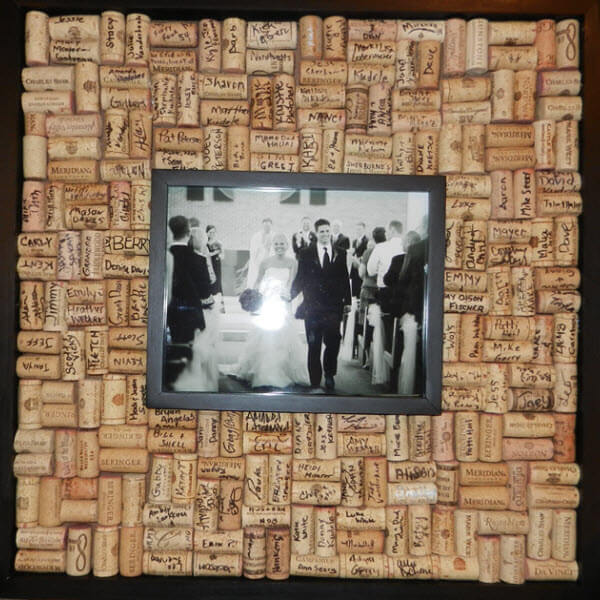 You can make a serving tray from the wine corks and use it when celebrating your wedding anniversaries or on special occasions.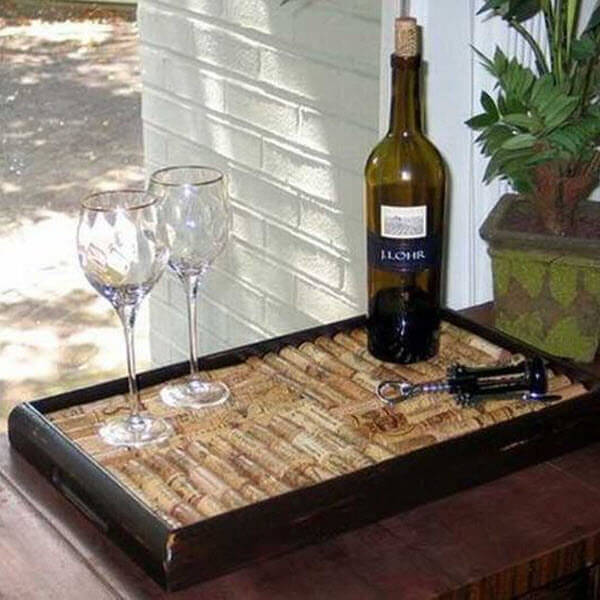 You can even create a piece of art with the wine corks, like this clever frame that also includes a pair of wine glasses.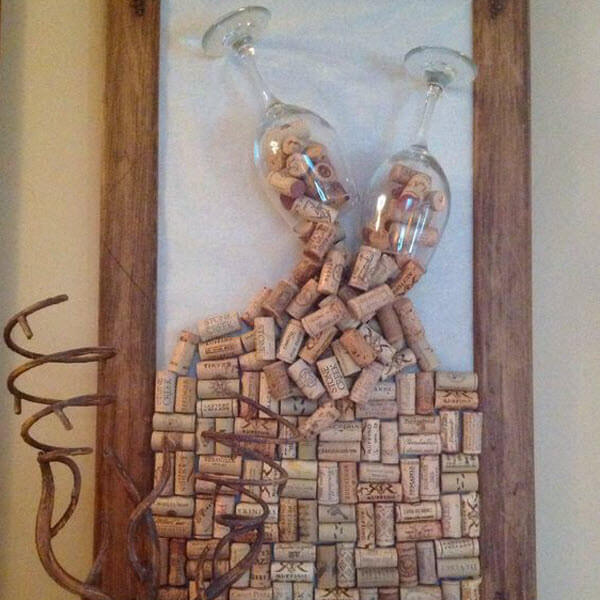 Or, you can leave the corks as they are and display them in a personalized wine cork shadow box or one of our beautiful brand new glass hurricane candle holders engraved with your name and wedding date.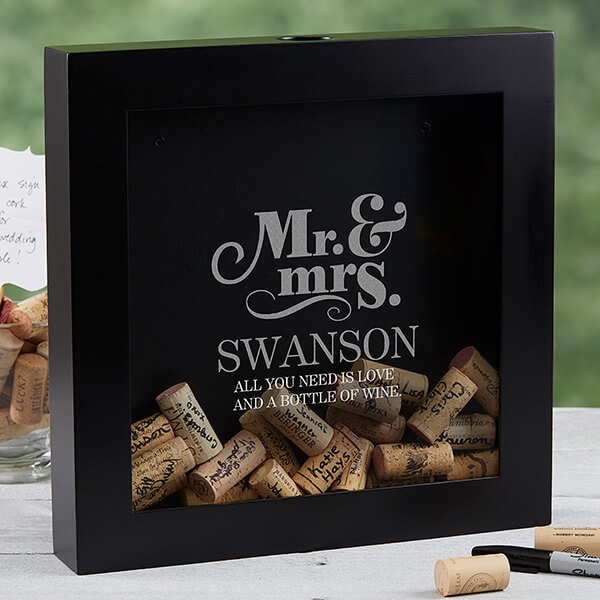 Both of these custom-made options are great additions to your wedding reception to help collect the signed wine corks. And they double as unique displays once you bring your unique wedding guestbook home with you.
Both the engraved glass hurricane candle holder and the shadow box can be customized with Mr. & Mrs., Mrs. & Mrs., or Mr. & Mr. designs. You can also add your last name and additional text to include your first names, wedding date and more.

Browse Pinterest, Instagram and other inspirational sites for more wine cork wedding ideas and start your wine cork collection right away so you have enough material to work with!