This holiday season, we partnered with actress, Beverley Mitchell, to bring you some of her favorite personalized Christmas décor and gifts from PersonalizationMall.com.
Editor's Note: This blog post has been republished with permission from growinguphollywood.com.
---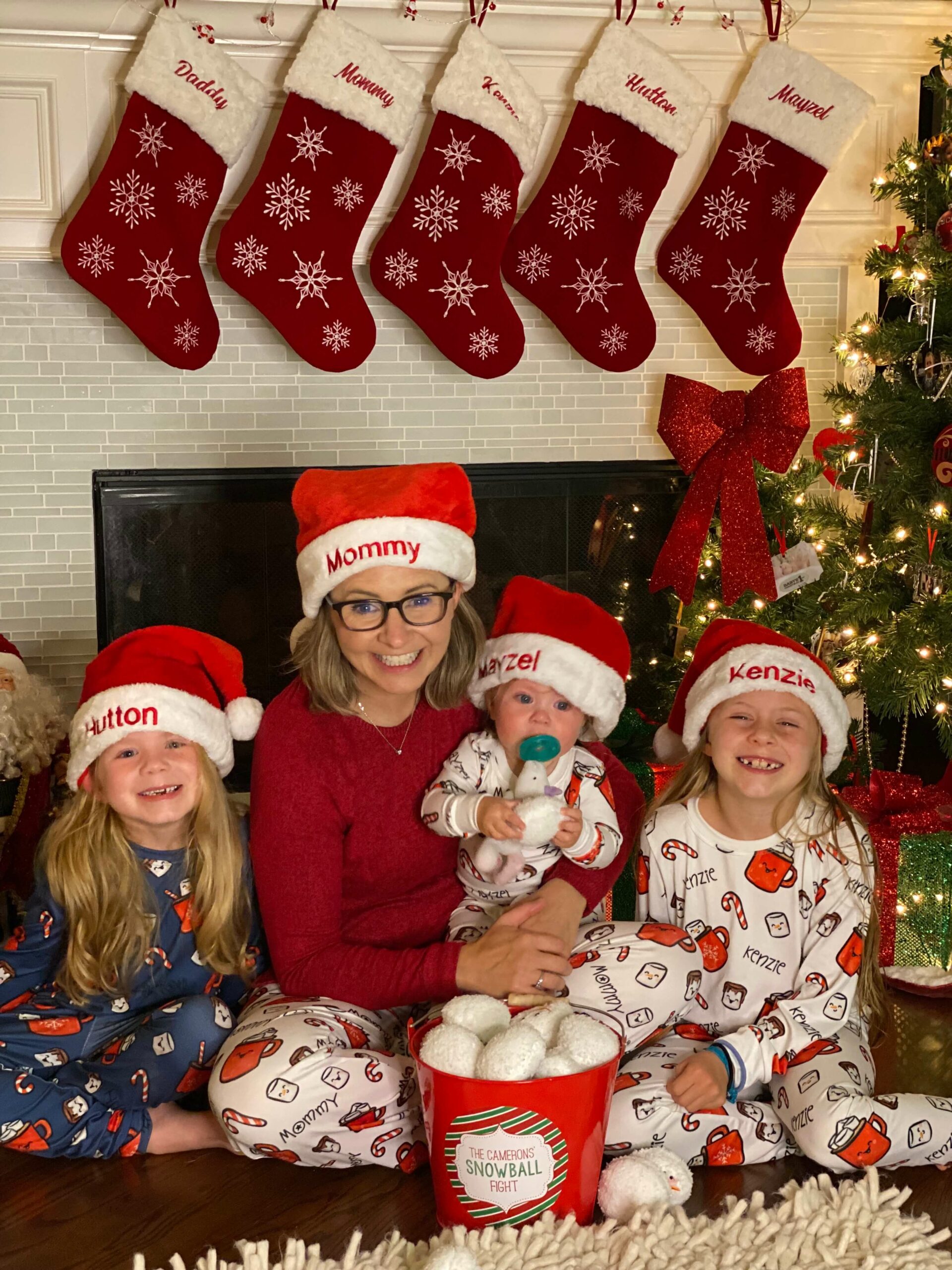 The Holiday season is one of my most favorite times of the year. I absolutely LOVE decorating and getting FULLY festive, and I must admit I may or may not have started before Thanksgiving. I just have to say that 3 weeks is not enough time to enjoy all the decorations.
My favorite place for all things festive (and gifts) is Personalization Mall. I absolutely love all things personalized, if I had my way, I would have our family name on EVERYTHING!
Ornaments as Memory Keepers
I remember as a little girl always loving the personalized ornaments. We would get one every year, and now with our kids we do the same. The only difference is some of them have their pictures professionally printed on them.
I love the idea of our tree also being a bit of a memory keeper. If you look at our tree, we have ornaments commemorating all our big moments – from our wedding, to having our first child, then our second, and now our third. I absolutely adore the idea of continuing the tradition and having an ornament for each kid for every year.
I also enjoy being able to personalize them and write down little memories on the back for every year. As the kids get older I might either have to get a bigger tree or make a tree for each kid! Either way I love it. I love having the kids find their ornaments and see them think of the memories, from their soccer teams to their schoolteachers and best friends for each grade.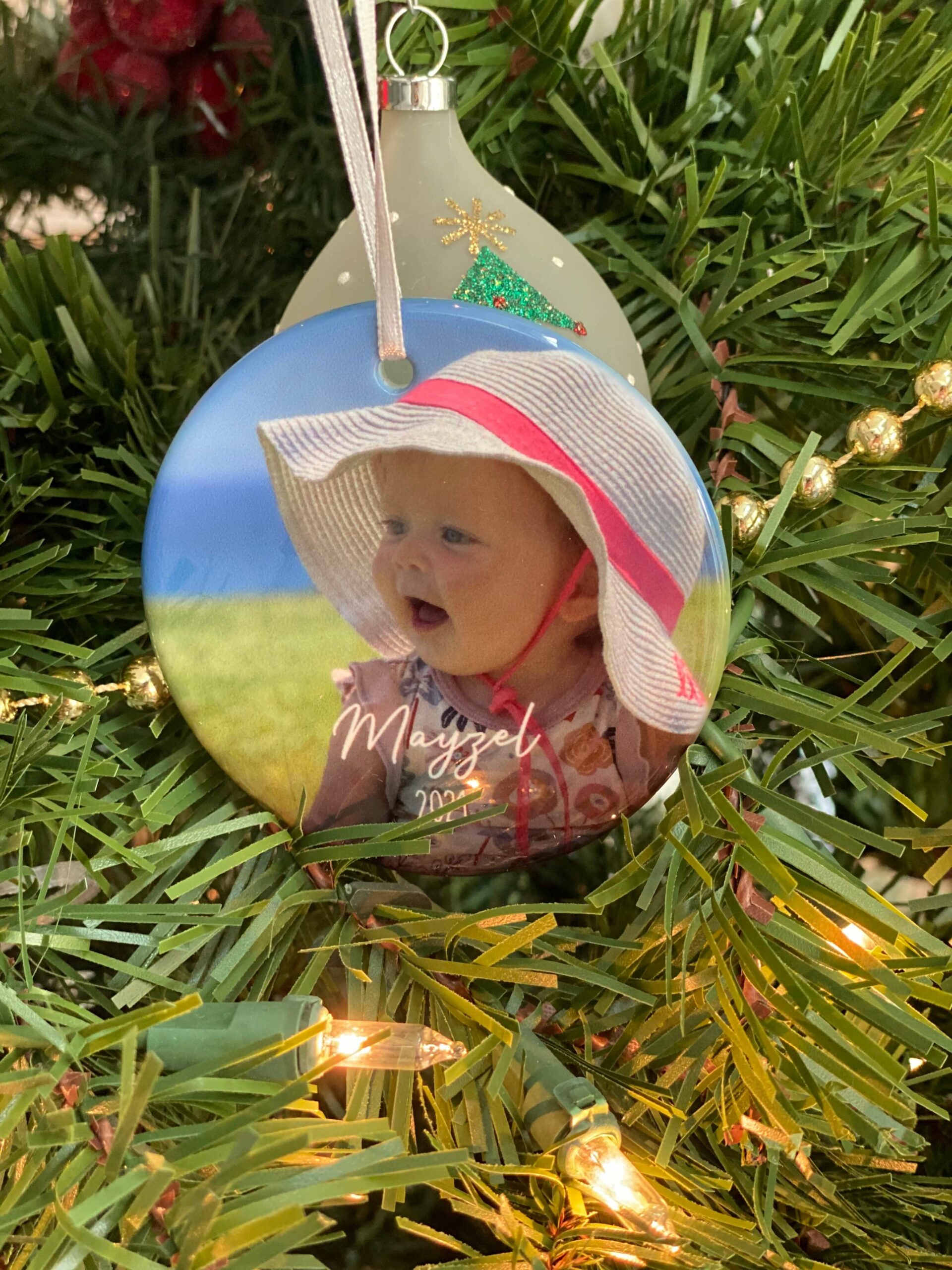 Magical Mantel for the Holidays
Another one of my favorite things about Christmas decorating is creating a magical world on the fireplace mantel. The personalized Christmas stockings and the beautifully decorated mantle always gets me in the Christmas spirit.
There is something about seeing the mantle come to life. I really like the stocking hangers from Personalization Mall too, they just add that little extra touch of holiday magic. It was so great to be able to find a matching Christmas tree skirt to go along with our new personalized stockings. It pulls the whole look together.
Now that Mayzel is a little older (1) and not such a squish like last Christmas, I really wanted to get a family photo for the mantel. I was thrilled to get our beautiful canvas to add to our collection. As you can see, I have photos all over the house. I was so impressed with not only the quality of the canvas print, but how quickly the turnaround was. You can get all your personalized items in as little as 2 days. And the options are insane, they have everything you could dream of and more.
A Cozy, Custom Holiday Home
This year I wanted to extend the holiday decorations to the couch, so of course I had to get some throw pillows and of course, I had to put our name on them. The personalized pillows just add that little extra touch to our family room. I love the elegance of the Believe and Peace pillows and the kids went crazy for the Snowman Family pillow – they picked that one out and loved seeing their names on the little snowmen. Something so simple but brings so much joy.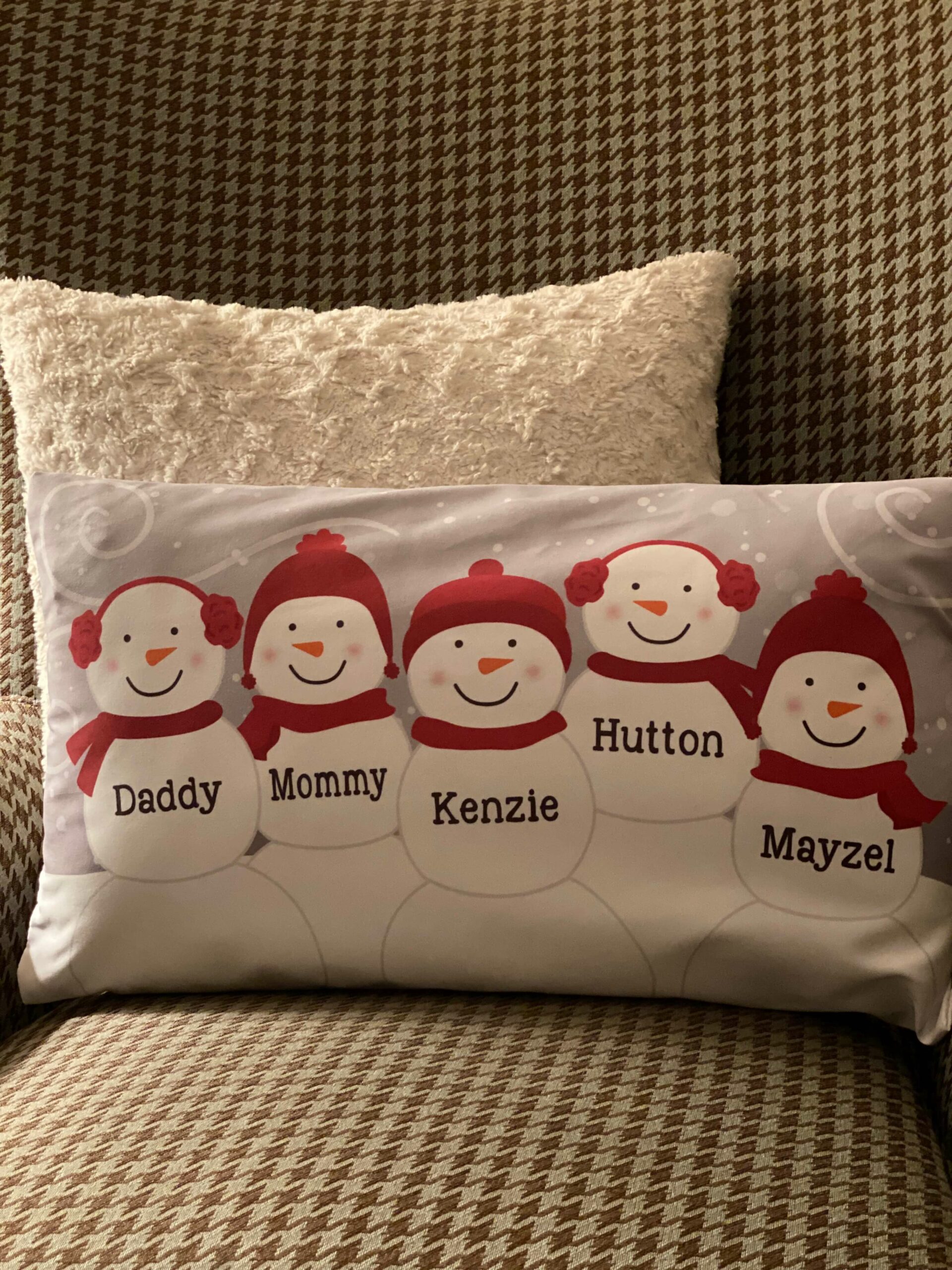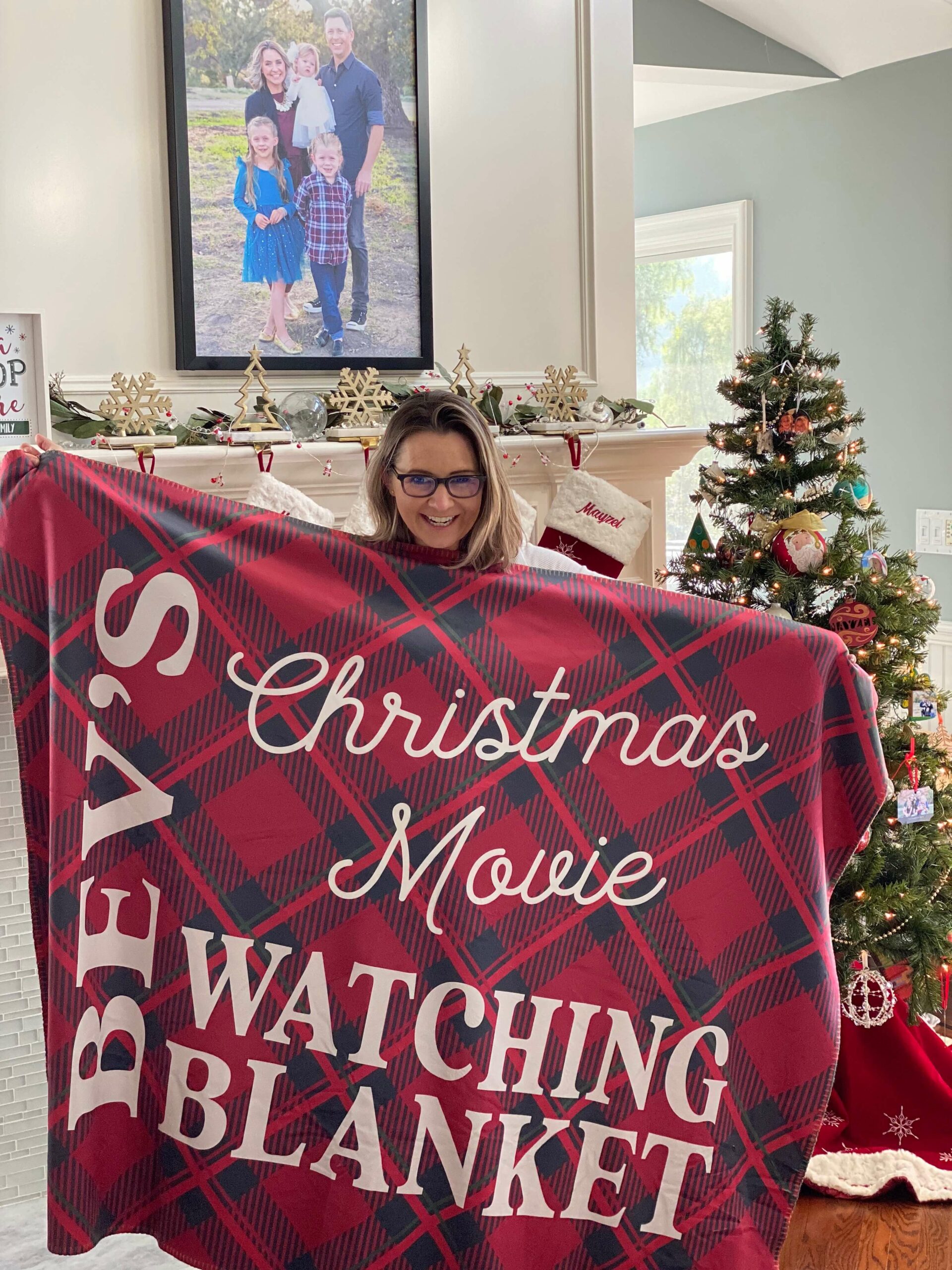 Christmas Movie Watching Blanket
And because 'tis the time for watching all the Christmas movies, I am of course partial to Rock and Roll Christmas and Hometown Christmas, so I thought it would be fun to get my very own Christmas Movie Watching blanket, complete with my name so no one steals it.
In addition to unique, personalized home décor, I bought so many gifts for the kiddos, the grandparents, Michael, and a few things for myself, too! Check out all my favorite gift ideas on my very own Favorite Things Gift List at PersonalizationMall.com.
For all things HOLIDAY, gifts, or just plain awesomeness head over to Personalization Mall. They have EVERYTHING and you can get it in 1-2 days! How about that for a turnaround. I mean you can pull off a last-minute gift that seems like you planned it months ago.
Beverley Mitchell's Holiday Favorites
[button icon="fa-gift" target="_blank" hover_type="default" text="Shop Beverley Mitchell's Favorites" link="https://www.personalizationmall.com/Beverley-Mitchells-Favorite-Things-l319.lp?did=947944″]