Recently one of our Facebook fans shared a story on our Fan Page. Her name is Aprille and her story was so touching we knew that we had to share it with you.
Aprille, who is a Military Wife and Mother, has started her own family tradition by creating at least one new Personalized Photo Ornament each Christmas. She remembers her first ornament fondly as it was the first Christmas she spent with her husband.
Then there are the ornaments she personalized with the words "Almost Together" to capture the heartbreaking Christmas that she and her son had to celebrate without their husband and father because he was deployed.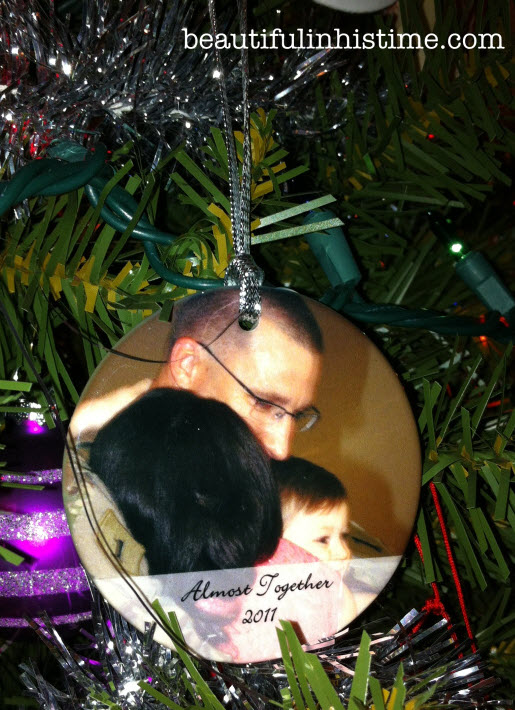 Last year she decided that her "Almost Together" ornament needed a sequel so she personalized a new ornament that featured a beautiful family photo and the words, "Together Forever" to celebrate the Christmas they shared as a family.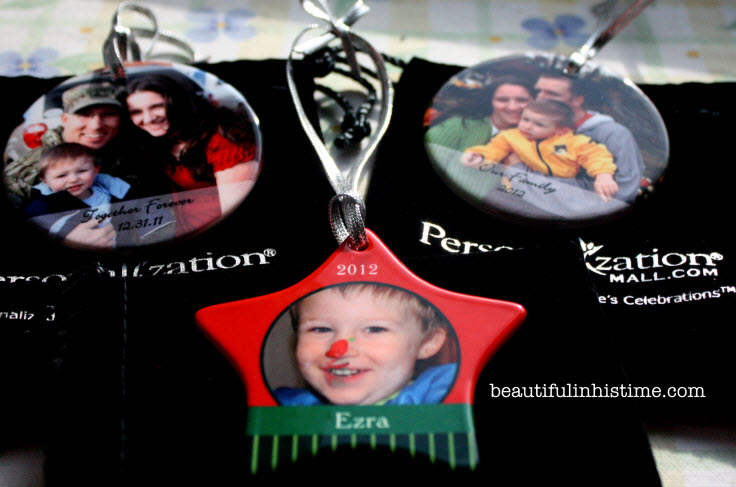 One evening this year she turned to her son who had been painting at the table and saw that he had put red paint on his nose. She was thrilled to be able to serendipitously capture that moment and turn that into another ornament that she will always treasure.
We are so thankful to Aprille for sharing her story and the photos of all her ornaments and we are honored that we are able to play a small role in her beautiful new Christmas tradition!
Check out Aprille's full story, "Our Christmas Ornament Tradition," from her Beautiful In His Time Blog. When you get to her blog you'll be able to see photos of all the ornaments she has personalized and you'll be able to hear the touching story straight from her!
We'd like to say Thank You again to Aprille for sharing her story and if any other PMall fans out there have stories about any of the gifts they've personalized from PMall.com we'd love to hear them! Email your stories to social@pmall.com.
From everyone at PersonalizationMall.com, we hope you have a Merry Christmas and a wonderful New Year!