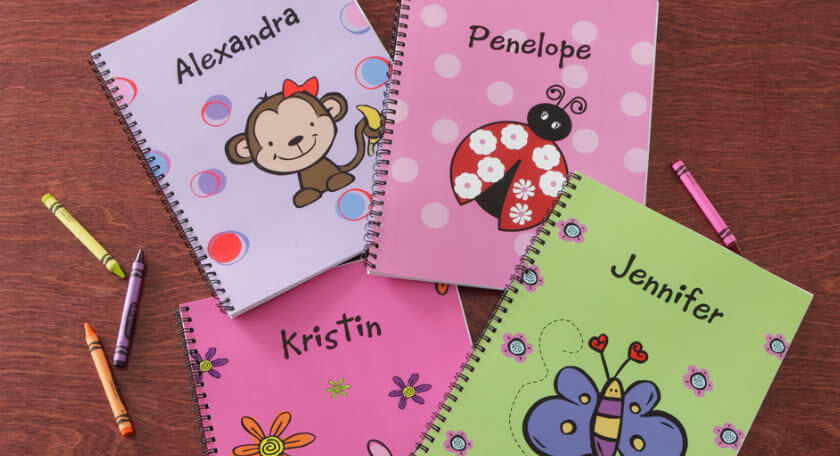 12 Aug

It's Back To School Time

Make this year's back to school season more special and memorable with personalized notebooks, folders, pencil cases & other personalized school supplies.

We received the annual school supply list in the mail last week, and my 6-year-old's eyes just lit up! Other than Christmas and her birthday, I think this is one of her favorite times of year. It means the traditional trip to the store, hunting for all the necessities on the teacher's list. I have yet to find everything in one location – if any mom out there does, please let me know where!

My daughter will be starting at a new school this year too, which is both exciting and a little scary for her. New faces and new places! To help ease the transition, I wanted to give her something fun to bring with her. I chose these adorable personalized notebooks were just the thing! Lots of bright, colorful designs to choose from, each printed with her name – very cool to a 6-year-old!

To all the busy parents out there, good luck with back to school shopping! My word of advice – don't wait until the last minute. I've learned that all the "good stuff" goes quickly, which then means very more store visits! And it would definitely be a less expensive trip if you leave your child at home, but not nearly as much fun!