Make this year's Grandparent's Day more memorable with personalized gifts for Grandma and Grandpa.
Ice Cream. Trips to the park. Storytime. These are just some of the many ways grandparents spoil their beloved grandkids. The wonderful bond between a grandparent and grandchild is special, and it means a great deal to both the grown-up and the child.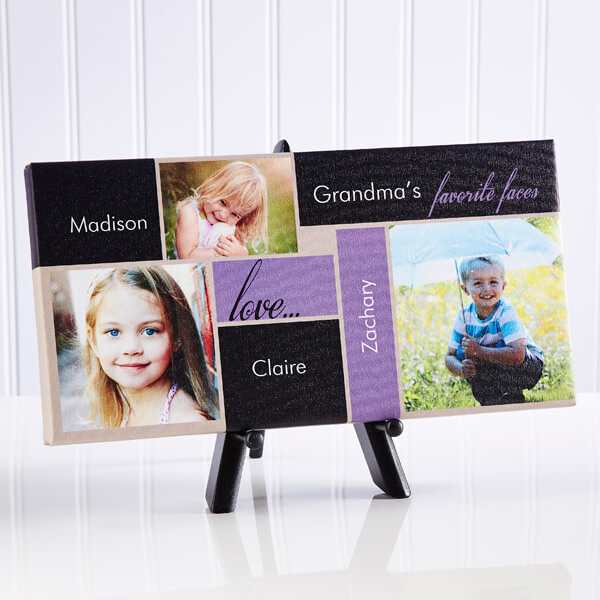 My mother-in-law lives right down the street, and my three children have a great relationship with her. She loves spending time with them and she makes each one feel special. Unfortunately, their other grandparents passed away before they even knew them. But filling that void is our incredible neighbor, Bob. He is 80 years old, and lives across the street from us. Since he is retired, he has plenty of time on his hands, and loves to spend it with all the children on the block. If he's not playing a game of catch, he's cheering the kids on at their ball game. And he always surprises the little ones with a cookie or two. Somehow he remembers the birthdays of every child on the block and shows up with a special treat for them. He is definitely my kids' (and many others) "adopted" grandpa!
National Grandparent's Day is Sunday, September 13
Grandparent's Day is the perfect opportunity to "spoil" your grandma or grandpa and let them know just how "grand" they really are! Turn a favorite photo into a photo canvas print, plaque or picture frame so they can proudly display in their home. Or warm their hearts with a personalized coffee mug listing the names of all their grandchildren.
At Personalization Mall, we offer many personalized grandparents gifts to make the'r special day especially "grand!"