Easter celebrations are just a few weeks away. Here's how you can prepare with personalized Easter decor, gifts and more.
It's such a delight to see all the little ones in their Easter finest. Pretty pastel colors and bright Easter bonnets! What a refreshing way to welcome the season of Spring!
Coloring Easter eggs is another fun tradition that my family loves, especially kids. Before you dye your eggs, write each family's member name on a different one and use them as place settings for Sunday Brunch. If you're looking to make coloring eggs more fun and exciting for kids this year, consider personalized kids' aprons to help keep them clean.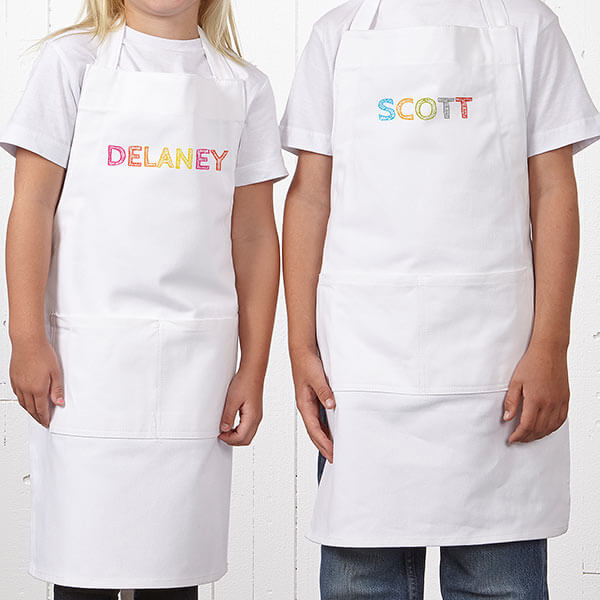 Plan a family egg hunt around the house (outdoors, weather permitting!) Fill plastic eggs with small candy, stickers, or even golden dollar coins! Our adorable personalized Easter bunny baskets make it easy to collect the eggs! The excitement on their faces when they discover the eggs is priceless – so don't forget the camera!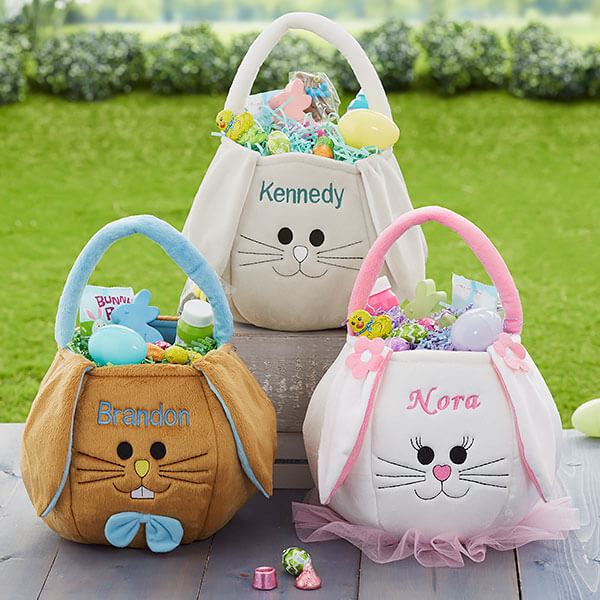 Helpful hint: avoid hiding chocolate in the eggs if it's too hot that day. One year, it was too warm and sunny outside, and by the time the kids found the eggs, the contents were a melty mess!
Give your house a fresh look and feel for Easter, too! A personalized doormat, garden flag or yard stake give a warm welcome to family and friends coming over on Easter Sunday.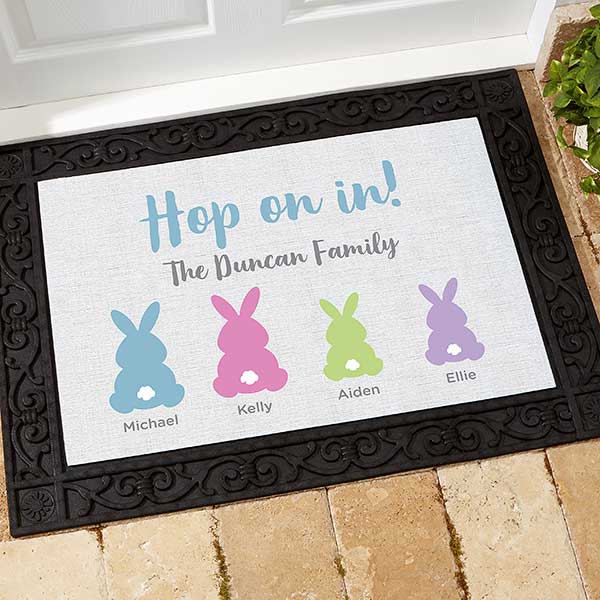 However you celebrate, take time to enjoy the changing season and share it with all those you love most!