Happy St. Patrick's Day! We hope you're celebrating the day with all things green, clover, and Irish.
While most St. Patrick's Day festivities are well underway, we wanted to share a great way to incorporate beautiful Irish-inspired designs in your every day correspondence. If you have a little (or a lot) of Irish in you, show it off in the letters and cards you send to friends and family. Here are some of our favorite Irish-inspired stationery gifts.
Irish-inspired self-inking address stamps
Our Irish Shamrock address stamp offers a quick and handy way to address envelopes and cards. Simply press down on the stamp to create a perfect image every time. The design features a three-leaf clover, or a shamrock, with a space for your last name or first names. The address is then printed in a circle around the clover. You can choose the traditional green ink or opt for one of four other colors.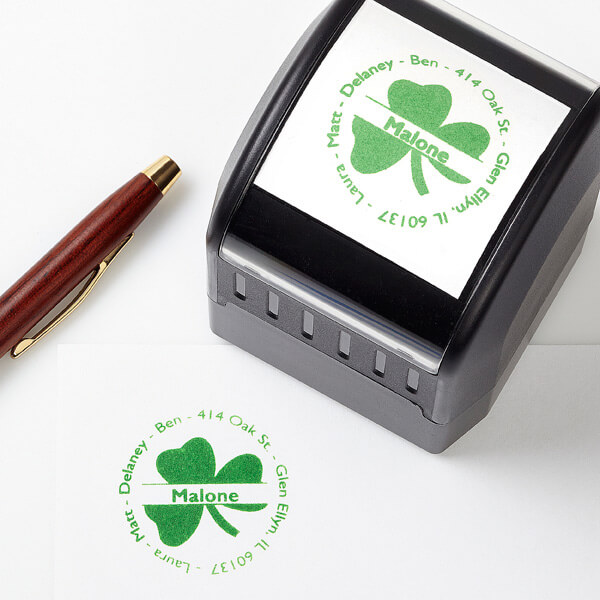 Another self-inking address stamp that features an Irish-inspired design is our Irish Pride address stamp. This stamp offers a more traditional design that includes room for three lines of text below a shamrock design. Available in either green or black, this custom stamp will last for years.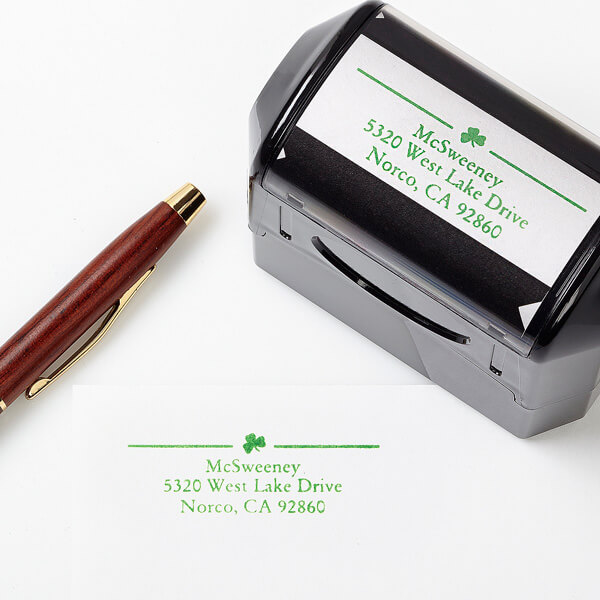 Irish-inspired personalized note cards
Whether you're buying these for yourself or as a gift, our Shamrock personalized note cards are a perfect way to send thank you notes, greetings, and correspondence with friends and family. Featuring a modern design, the front of each card has an oversized four-leaf clover and room to add one line of text to the bottom left corner of the card.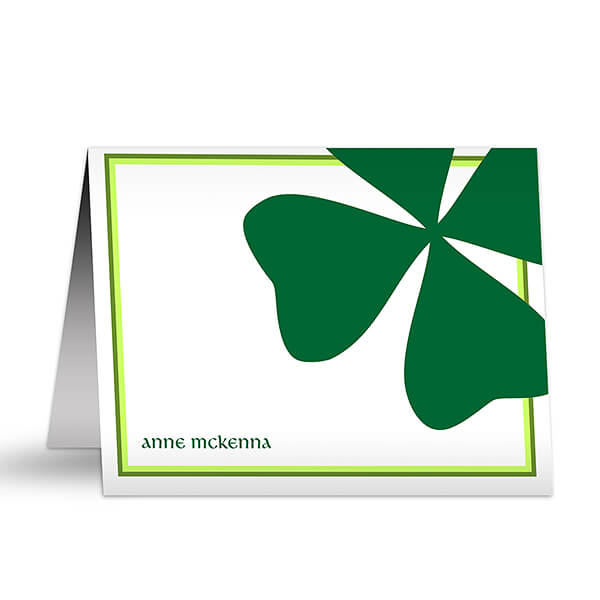 Another popular design features the traditional Claddagh ring, which represents love, loyalty and friendship. The Golden Claddagh custom note cards can be personalized with any name on the front of the card below the Claddagh ring design.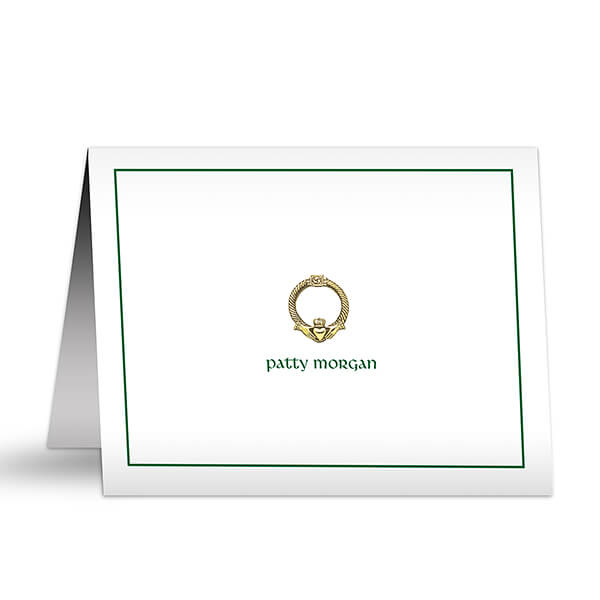 Browse our personalized stationery and Irish gifts departments to find more unique stationery and Irish-inspired gifts and decor.