Cherish those you love the most this Sweetest Day and every day with sentimental gifts, quality time and plenty of "I love yous."
We all live extremely busy lives, racing from home to work, then back again, while we squeeze in our endless "to do" list in between. That leaves little time for just relaxing and doing nothing. But it's important to just do nothing, and it's even more important to do nothing with those you love! Whether it's your significant other, your child, or your parent, spending time with those you love is the more precious gift you can give them.
With Sweetest Day around the corner, take a moment to do something nice for someone you love. Write a note on the bathroom mirror – either through the steam or even with lipstick! Slip a small note into your child's lunch the Friday before. Leave a chocolate kiss on someone's pillowcase. (I can't do this one, since my beagle would enjoy it instead!) Give everyone an extra hug on their way out the door… and really mean it!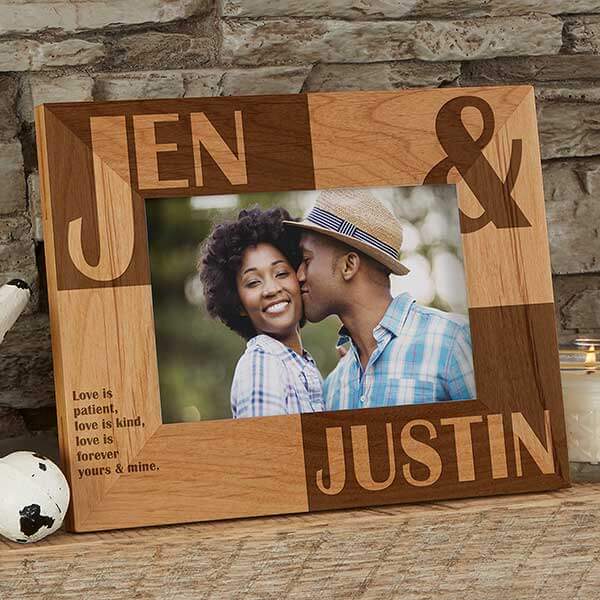 At Personalization Mall, we offer great personalized gift ideas to express your love this Sweetest Day. From playful to sentimental, our gifts are much more personal than candy or flowers. One of our most popular options is this personalized Because of You Wood Photo Frame, engraved with your two first names, and your very own sentimental message.
But it's not the gift that counts. It's the thought! Remember to say I love you whenever you can. What better way to start or end your day?
Happy Sweetest Day!