Impress your guests and make it an evening to remember with these three practical and unique entertaining essentials. These items also make great host & hostess gifts.
Any host will tell you that the party is in the details. From big things like figuring out where and how to serve drinks to small ones like what color napkins to use, all of these details allow you to show your guests how much thought and care you've put into turning your home into a space they will love spending an evening.
Having the right accessories is crucial to putting together a well-executed and memorable event. Here are four entertaining essentials that can take your hosting skills to the next level. Use them to delight and surprise your guests, while showcasing your attention to every last detail. And if you're attending a dinner party, these items will make the perfect host & hostess gifts.
1. A Cutting Board That Can Do Double Duty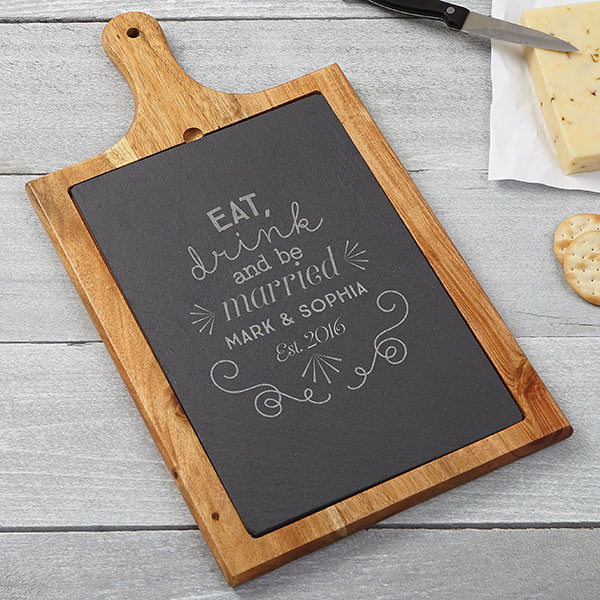 Just about every great meal starts on the cutting board. You probably know that a quality cutting board is a worthwhile kitchen investment, but had you considered that it can also be an essential entertaining accessory? Whether you're casually hanging out in the kitchen while you prep the next course or using it to serve up hors d'oeuvres, a custom cutting board can be a practical – and visual – focal point during your next get-together.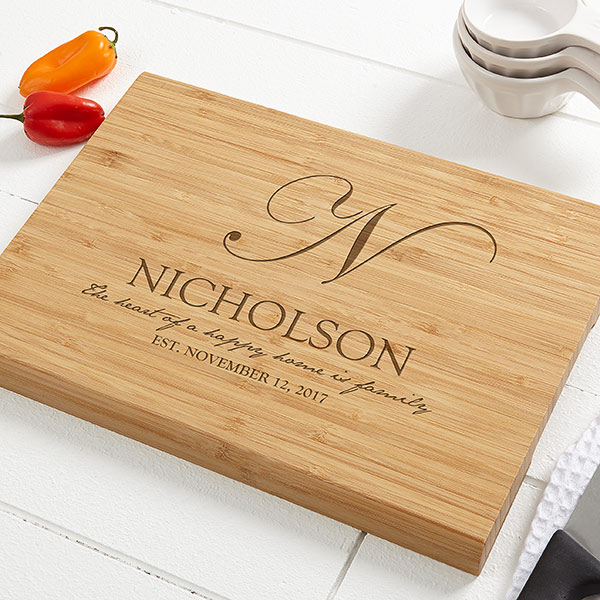 A custom cutting board is not just for the kitchen. It can also be a handy accessory for your home bar to cut up fresh ingredients and prepare garnishes. You can even have your favorite cocktail recipe engraved right on the cutting board!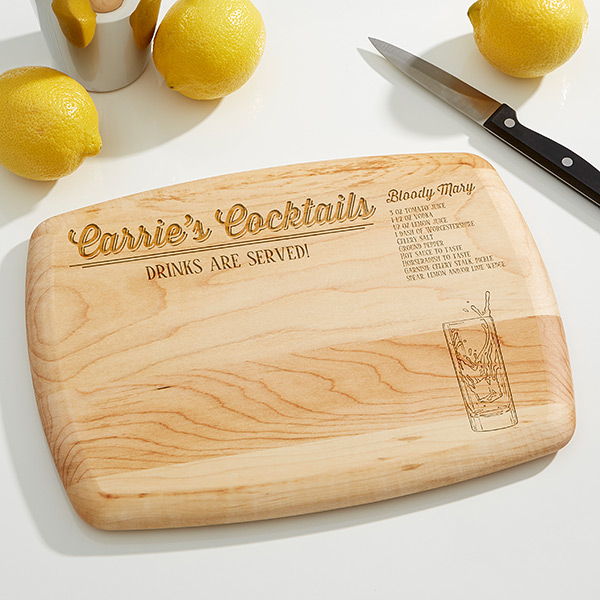 A unique custom cutting board will add a dash of character to your party, while setting the tone for a memorable and charming event. It can even become a conversation piece when you add your favorite quote or saying.
2. An Ice Bucket (Or Two)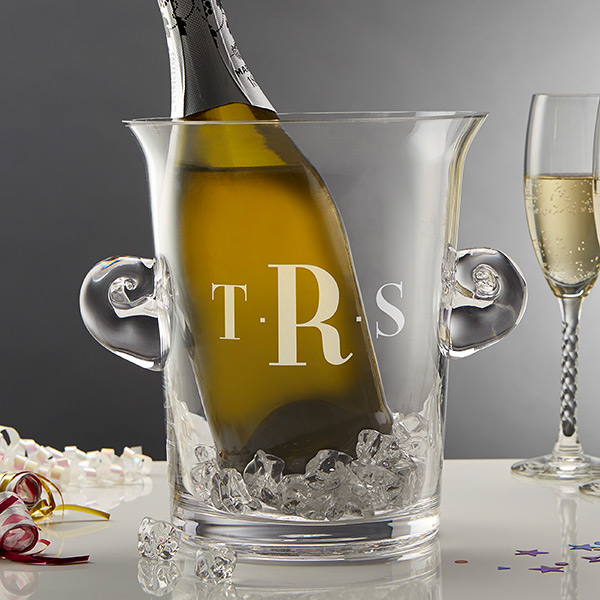 Every party needs cold refreshments, and few accessories are equipped to spruce up your beverage station more than a custom ice bucket. Use yours to keep bottles of champagne or wine chilled, or add tongs for self-serve ice cubes at your DIY cocktail bar.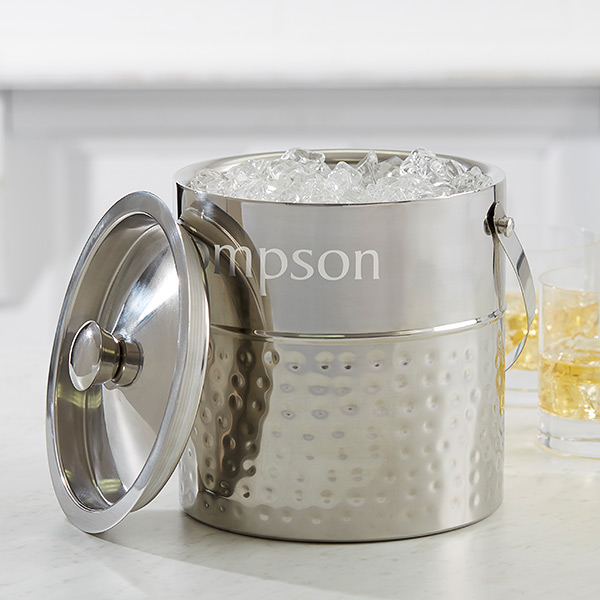 Serving beer? Keep your ice bucket stocked with a few cold ones so guests don't have to dig through the fridge or that old fishing cooler. Personalize your ice bucket with your family's name. your monogram or a memorable message, and your guests will be thinking about you each time they reach for that next round.
3. Coasters That Will Actually Get Used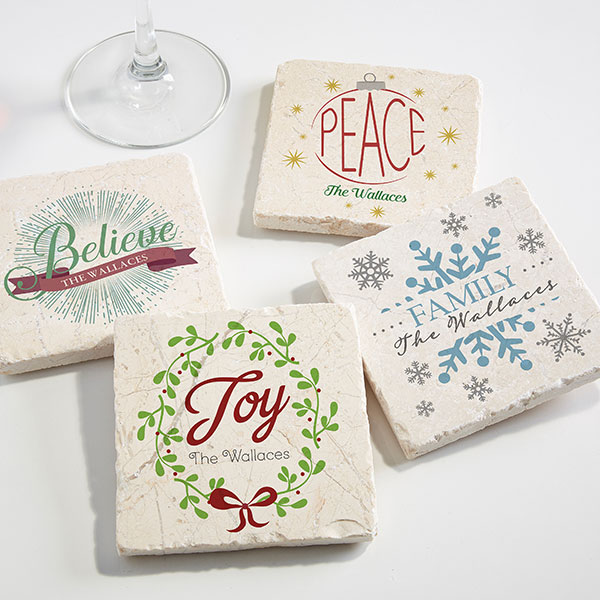 Coasters are a must for any party or large gathering. With a drink in everyone's hand, you want to make sure that your furniture is protected wherever drink glasses and bottles are placed down. But you also have to make sure your guests actually use them. That's where custom coasters come in.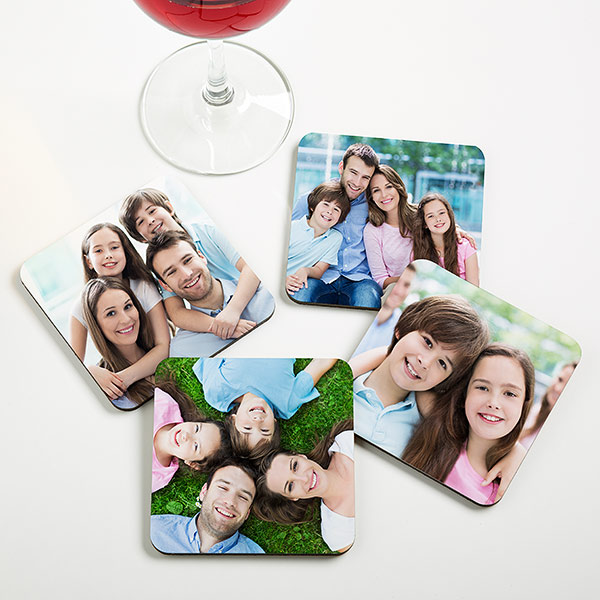 Personalized coasters can be entertaining as well as practical when you add photos, a fun saying or a special message to them. Place a few wherever you think people might be hanging out to mingle and you'll be sure your guests will take notice. Custom coasters add just another small detail to your party that can make a big impact.
4. Multi-Purpose Stainless Steel Tub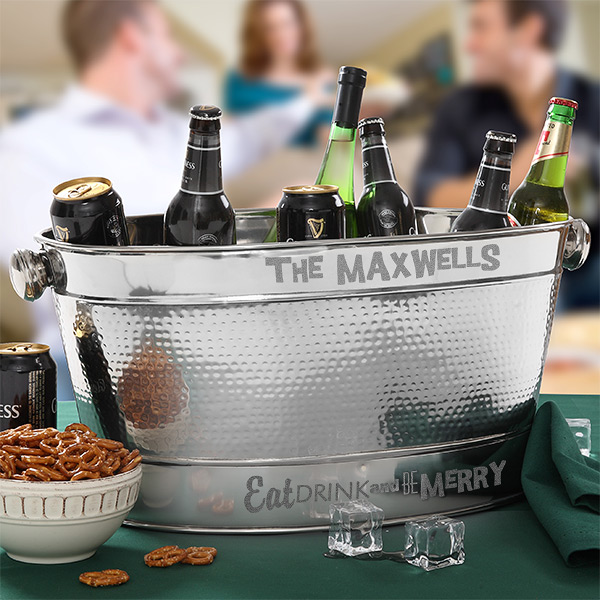 Another great solution when setting up a beverage station is using an attractive, high-capacity custom beverage tub. Shining stainless steel makes this tub an instant stand-out, and there's plenty of room for a custom etched name, monogram or message to set yours apart from an ordinary drink cooler.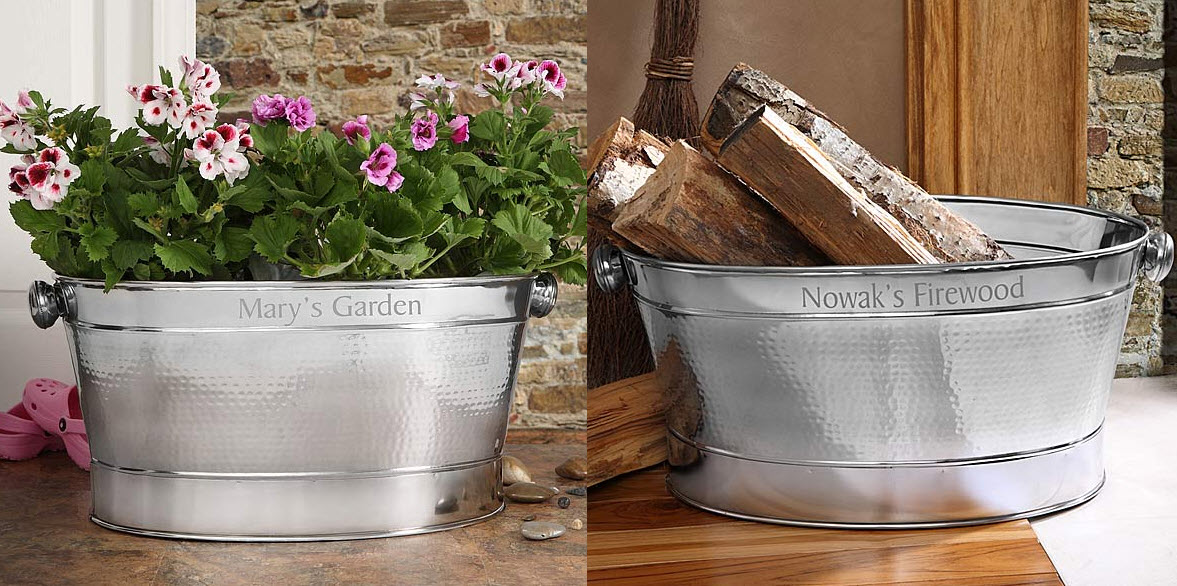 You can also use your tub to hold gorgeous floral arrangements, party favors or even wood for the outdoor fire pit or by the fireplace.
Successful entertaining is all about leaving a memorable impression on your guests. From food to beverages, accessories, decorations and beyond, every element of your party is an opportunity to showcase your style and attention to detail. With personalized entertaining essentials even simple utility items can take center stage, giving your guests something unique to remember long after the party has ended.