There's no better way to taste a variety of different types of cheese and wine pairings than with a wine and cheese party. If you're planning a casual wine and cheese get-together with friends and family, you'll want to check out these great tips from Carrie Waller of Dream Green DIY. In her post, Carrie beautifully illustrates and shares some easy tips on putting together your own little soiree with great wine, cheese and finger foods.
We partnered with Carrie so she could share her party planning advice and show how our personalized kitchen accessories, like a custom cutting board, engraved wine glasses and a customized serving tray can help pull your wine and cheese event together. In her post titled The Perfect At-Home Cheese Board & Wine Tasting, Carrie shows how you can make your party affordable yet still elegant and formal by choosing a few key accessories. She also explains how to choose your cheeses, finger foods and wine options so that all guests can find something they like and enjoy.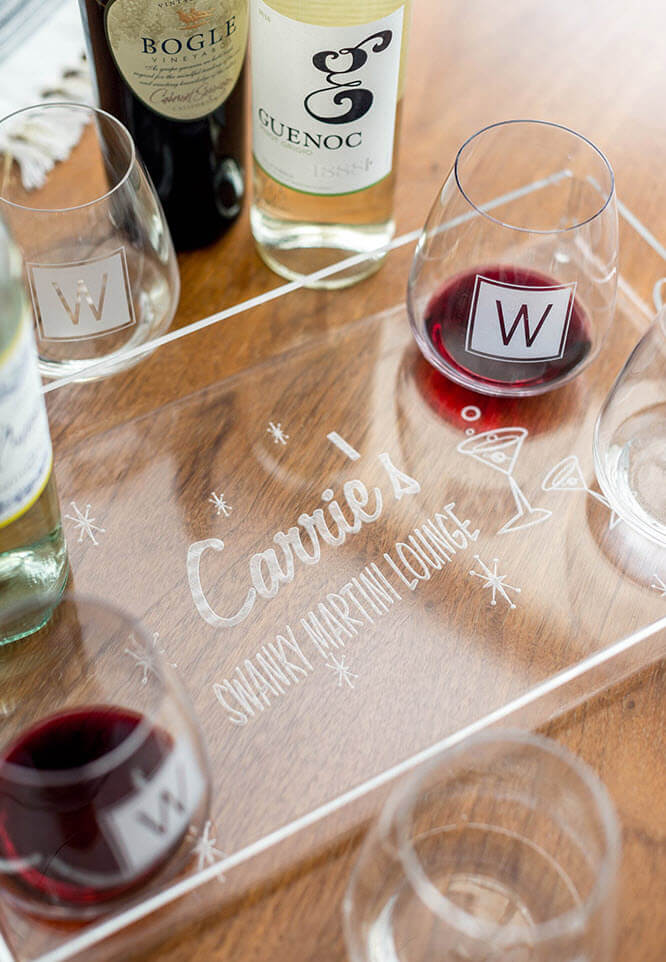 Check out Carrie's excellent and practical tips and advice and tell us about your wine and cheese get together. What personalized accessories did you get to make your event stand out? Which cheese and wine pairings ended up being everyone's favorites? What tips and advice would you share for planning the perfect at-home wine and cheese tasting party?
Follow Green Dream DIY on Instagram, Pinterest, Facebook & Twitter.