Find inspiration for a fresh, clean and simple Christmas mantle that incorporates personalized home decor and festive accessories perfect for creating lasting family holiday traditions.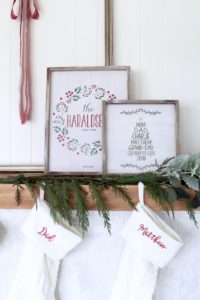 Adding just the right personalized touches can transform your living space for the holidays. Items that feature your family name, individual family members, favorite holiday quotes, sayings or Christmas song lyrics and other meaningful elements can create a different sort of look and feel in your home than typical off-the-shelf home decor.
This week, designer and blogger Andrea Haraldsen, from Harlow & Thistle, shares her modern holiday mantle, which features embroidered Christmas stockings, customized wall art and other personal touches along with beautiful holiday greenery, birch wood and other natural accents that complement her space.
Get inspired with Andrea's stunning modern Christmas mantle and create a few meaningful, personalized pieces that can be displayed year after year as part of your holiday family tradition.
Andrea's blog post is part of the Modern Handmade Home Series, which includes four other bloggers who share home decorating tips and ideas for the holidays: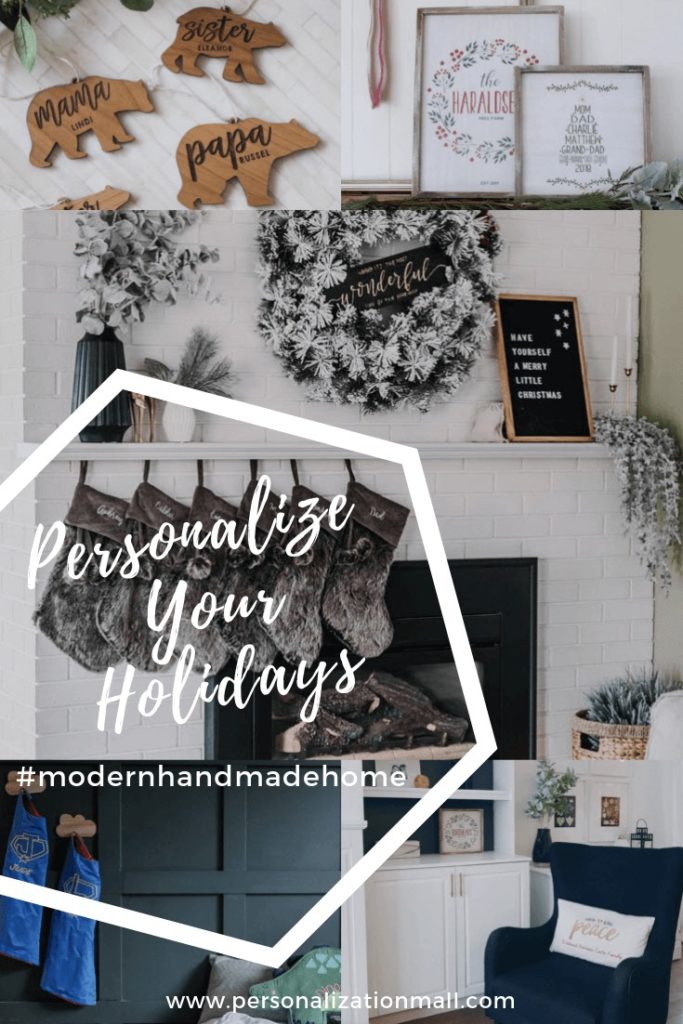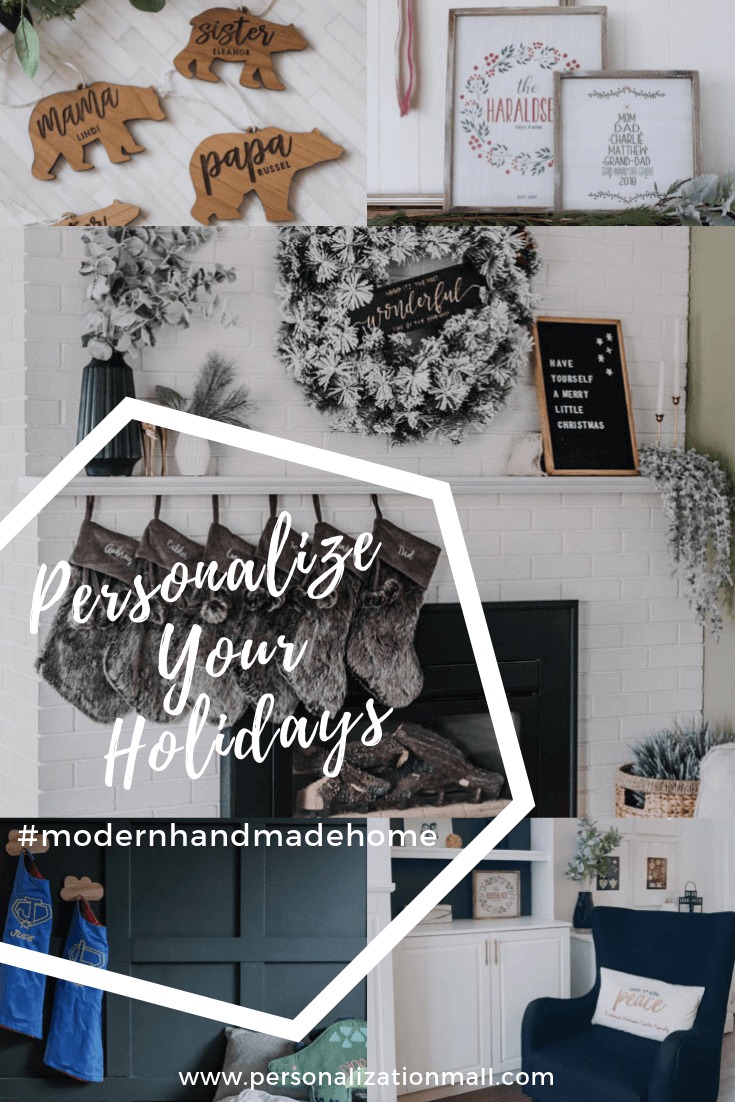 Follow Harlow & Thistle on Instagram, Facebook, Pinterest & Twitter.