If you're on the hunt for adorable baby gifts, consider adding a personal touch to make them a bit more special for mom and baby. Adding the new baby's name, initials or monogram to a baby blanket or a baby hat makes them memorable keepsake gifts that will be treasured for years.
This week we partnered with Luisa Hammett from Peaches to Pearls who is expecting her first baby boy in just a few weeks. In her blog post titled, Baby Shower Gift Guide, Luisa shares her three picks for baby shower gifts. Luisa chose to feature our personalized "Snug as a Bug" baby hat, our embroidered knit baby blanket in blue, and our baby boy terry bath set.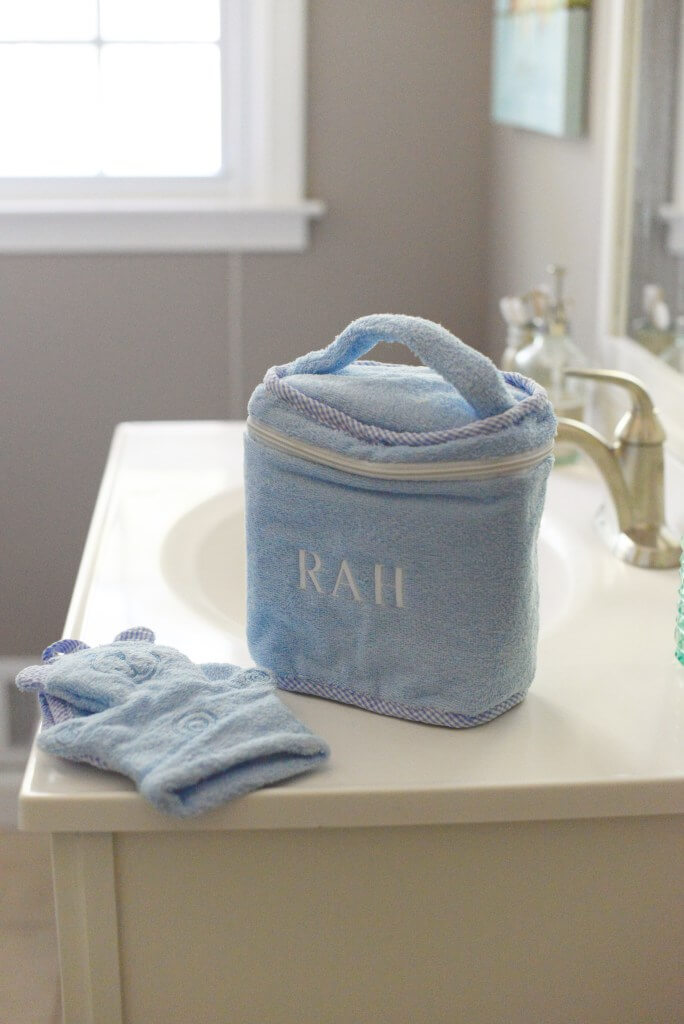 Check out Luisa's post to learn more about choosing baby shower gifts and see how she chose to personalize these items for her own little bundle of joy. Then, let us know what you think! What other personalized items make great baby shower gifts? Which gifts have made the best impression on you?
Follow Peaches to Pearls on Instagram, Pinterest, Facebook & Twitter.