Valentine's Day isn't all about romantic love. Many of us will share this special day with friends and family. With yummy treats and sweets, fun get-togethers and cute gifts, Valentine's Day can be so much more than a day for romance.
Today, Cait Weingartner from Pretty & Fun shares some lovely ideas for spreading love to your close friends through personalized gifts. In her blog post on Valentine's Day Gifts for your BFF Cait shows how you can put together a custom gift package for a dear friend. Through beautiful photography she illustrates how a few simple, personalized items can come together to create a thoughtful and stunning Valentine's gift package for your sister or girlfriend.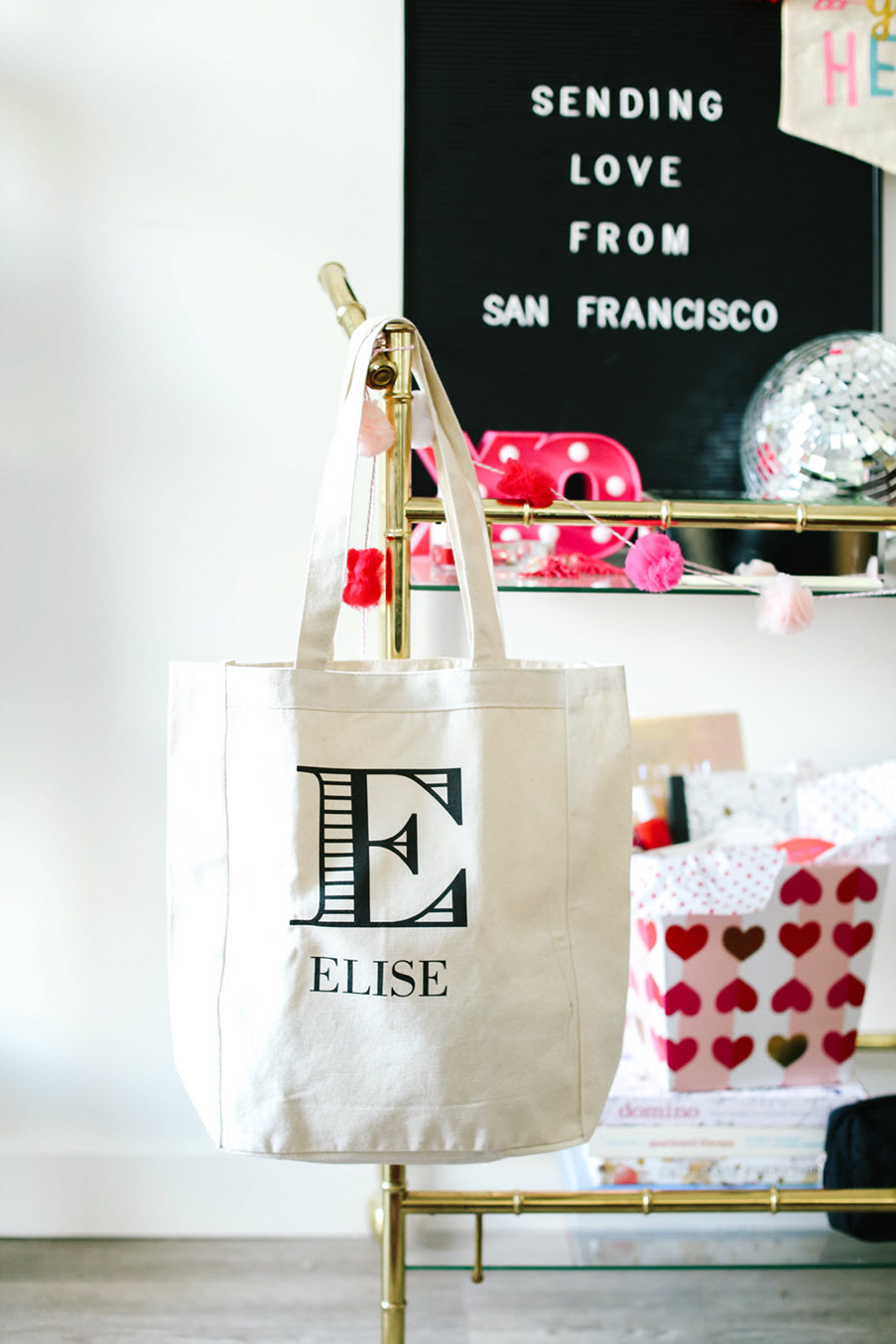 Cait included our gorgeous Monogrammed Engraved Mirrored Jewelry Box, Embroidered Makeup Bag, Persoonalized Tumbler and our Striped Monogram Tote Bag to complete a Valentine's gift for her sister. Check out Cait's blog post for details on how she personalized the items and added additional personal touches with a few of her sister's favorite things.
Follow Pretty & Fun on Instagram, Pinterest, Facebook & Twitter