Father's Day is quickly approaching. Do you know what to get your husband (and wonderful Daddy to your kiddos) to celebrate?
The gorgeous and fabulous Houston lifestyle blogger, Elly Brown, shares several of her hubby approved Father's Day favorites — including some personalized gifts for Dad. Her list includes shoes, apparel, electronics and customized gifts, including our embroidered Nike duffel bag, our new Papa Bear coffee mugs, and the popular 3-piece Grill Master personalized tool set and tote.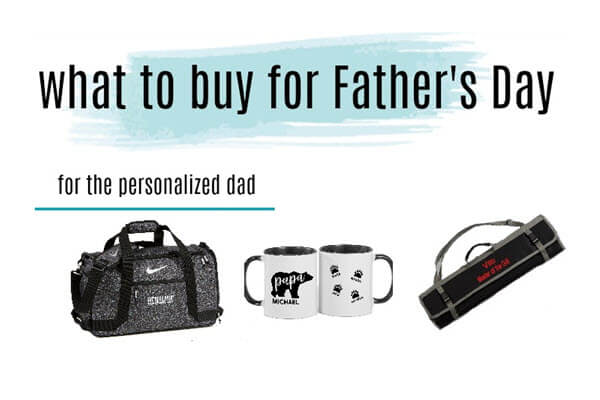 Check out more of Elly's Father's Day gift ideas on her blog Uptown With Elly Brown to find the perfect gift for your husband whether he's a shoe lover, electronics lover, a cool Dad or a Dad who has everything. Elly's picks are all great options for dads young and old and will make your Father's Day shopping much easier and quicker this year.
Follow Uptown With Elly Brown on Instagram, Facebook, Twitter and Pinterest