Archive for
June, 2012
0
It looks like we're going to have to make room in the Customer Favorites Store for the gift that everyone is talking about!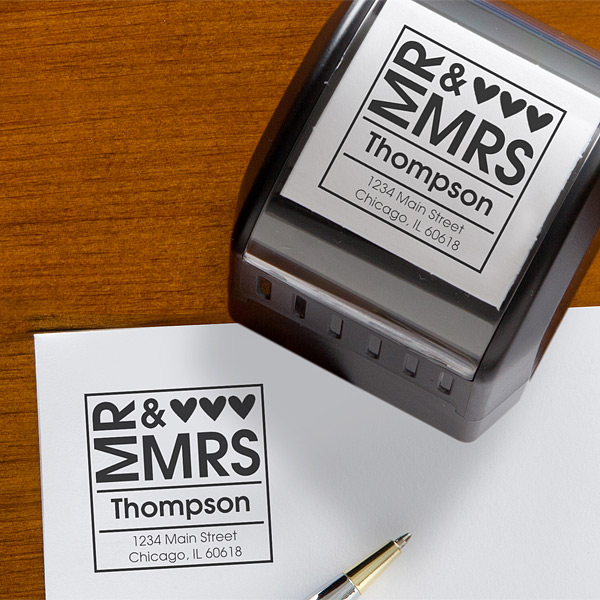 Our Mr. & Mrs. Self-Inking Address Stamper has been making the rounds on Pinterest - so much so that it was featured on Pinterest's Popular Page and has made appearances on the main Wedding & Events Page numerous times.
People have been "pinning" it like crazy onto boards with names like "Wedding Gift Ideas," "Products I Love," and "I WANT!" with brides leaving comments saying the stamp was their "favorite wedding gift," a "time saver and life saver," or their "secret weapon!"
With all the buzz our personalized self-inking address stamp has created, we wanted to make sure we shared the four reasons why people love this item so much
0
Summer is officially here and before you know it, it'll be time to drop the kids off at summer camp. Whether it's a daily program for younger children or an overnight camp for kids who are a little older, we have some great Personalized Camp Gifts that will help you prepare them for their summer fun!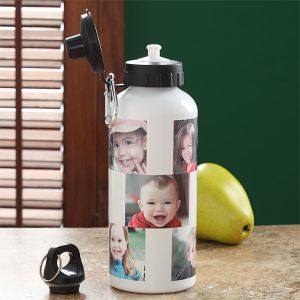 The first day of camp can be nerve-racking for kids of all ages. Younger kids may be shy and nervous about leaving Mom while older kids attending an overnight camp may have anxiety about sleeping somewhere other than home. In order to ease their fears, personalize the Photo Collage Water Bottle with 5 photos of your family for only $20.95 and let your child know that whenever they feel homesick all they have to do is look at their water bottle and remember that Mom and Dad are thinking of them!
With an attached carabiner that they can snap onto their backpacks, a pop-off lid with a cover that keeps the drinking spout clean, and a screw-off lid that can be used to add ice on the hot days, you won't have to worry about them losing their water bottle or getting dehydrated.
1
Don't give Dad just any ol' picture frame this Father's Day – make it special by creating a personalized frame just for him!
PersonalizationMall.com has a wide selection of Personalized Father's Day Frames for you to choose from, including a bunch of brand new designs that were just added to the Father's Day Gifts Store!
There are photo frames that are perfect for dads with all kinds of hobbies such as, fishing, golf, hunting and even Rock N' Roll! But today I wanted to share an outside-the-gift-box idea on how to personalize PMall's unique Loving Them Collage© Frame so that it's tailored specifically for your Dad (or husband if you're helping your little ones)!
The collage frame can be personalized to say "I" or "We" love Dad, Daddy, Papa, Grandpa or any other name you'd like for just $39.95. The message will be cut out on a white matte board so that you can uniquely display your favorite family photos! But since we like to think outside the gift box here at A Personal Touch, I have a creative way for you to fill your frame so that it's truly one-of-a-kind … after all, Dad deserves the best!