Archive for
February, 2014
0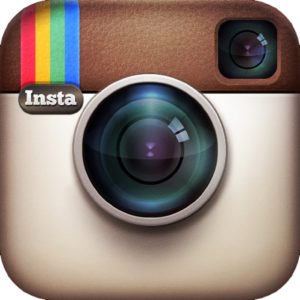 We're excited to announce that PersonalizationMall.com has joined Instagram!
For those of you who are unfamiliar with Instagram, it is a social media app that people use to share photos straight from their mobile devices and it has quickly become one of the most popular social media channels out there!
If you're already on Instagram, be sure to follow us at @PMallGifts or if you haven't joined Instagram just yet but still want to see what all of the fuss is about, you can check us out on our PMall.com's Instagram Profile Page for desktop computers.
We'll be using our Instagram account to share exclusive, behind-the-scenes photos of life here at PersonalizationMall.com plus all the latest news on sales and upcoming contests, as well!
We've already had so much fun seeing all of the photos of PMall gifts that our fans have been sharing and we look forward to being able to interact with you in this fun, new way!
We hope you'll check out our page and follow us, and don't forget to tag us at @PMallGifts the next time you share a photo of your PMall.com gifts!
0
We're excited to announce that we have a brand new look over at PersonalizationMall.com!
Don't worry, we still have all the great personalized gifts you love, just with a new, more user-friendly look that we designed with YOU in mind!
As you can see, we've made the site more sleek and simple so you can have an all-around better shopping experience. You'll notice that the top of our homepage now features only 1 wide rotating image so you can get a better look at what's happening on our site. We've included a section called "Personalized Gifts You May Be Interested In" that highlights some of the most popular gifts with our customers at the moment. As you scroll down, you'll be able to see the customer testimonials section where you can read about the PersonalizationMall.com shopping experience straight from our customers themselves! Directly under the customer testimonials we'll be highlighting a handful of stores, including Customer Favorites and our What's New departments.
You can use our menu at the top to navigate to any store or to shop by product and toward the bottom of the page you'll find links to all of our Social Media Channels where you can have fun and interact with us on Facebook, Pinterest, Twitter and more!
But don't just take our word for it – go ahead and take the new PMall.com out for a test drive and see what you think! We hope you enjoy our new look!