Unique Gift Ideas
Find one-of-a-kind gift ideas for any occasion. We have curated our favorite gifts here for you to explore.
0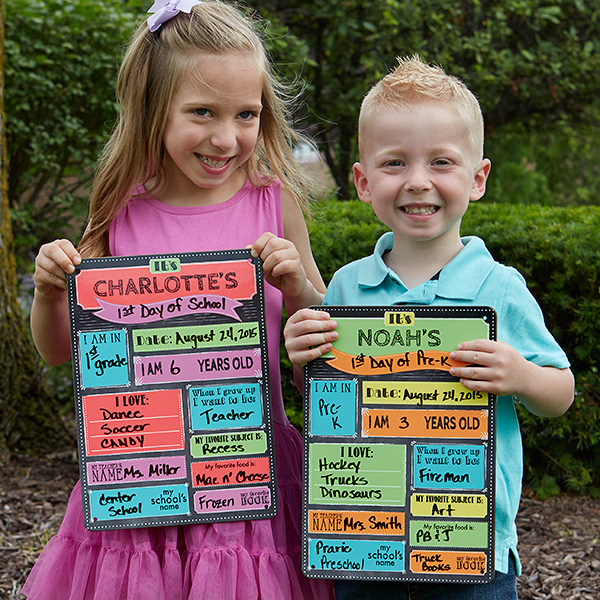 Make your kids' first day of school extra special by taking fun back-to-school photos–both you and your kids will love!
Traditional back-to-school photos are always cute, but you can make them even more wonderful by having your kids pose with our new First Day of School Personalized Dry Erase Sign that helps you capture this special moment (and their personality!) in time.
We've created this cute sign so you and your kids can fill it out to use for your very own back-to-school photos each year!