Posts tagged
Halloween
0
Whether you're having family and friends over for a party or just passing out candy, your front door is sure to be the center of attention this Halloween. That's why we have put together some great outdoor decorating tips that are fun, festive and sure to impress your guests!
Since our blog posts wouldn't be complete without some inspiration from Pinterest we wanted to share this funny photo that we came across the other day.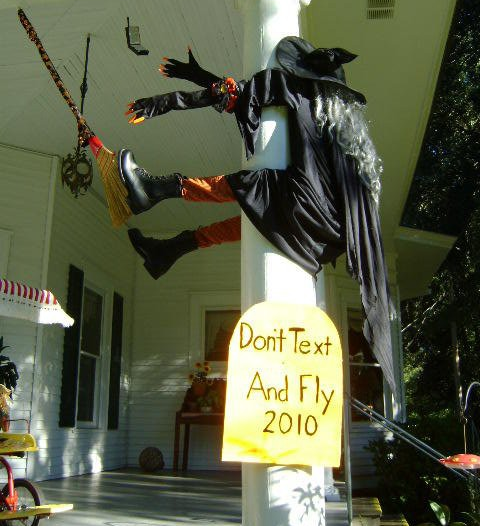 We've seen "crashed witches" before but we were really impressed (and couldn't stop laughing) when we saw the "Don't Text and Fly" warning sign this family hung up on their front porch. We love the originality they added to the decoration and the good message it sends out to trick-or-treaters of all ages!
0
Since this week is your last week for guaranteed Halloween delivery for all PersonalizationMall.com Halloween gifts we thought we'd offer up some great ideas for how to make your Halloween party even more spook-tacular!
When you're a teacher or home room mom and are in charge of a classroom Halloween party, or just a hostess who has invited the neighbors over for some fun the personalized Spider Web Table Runner is an easy way to bring some Halloween flare to the main table that will be home for all your party drinks and treats! The table runner is perfect for any kid or adult party because while the spider webs give off the creepy, crawly effect that kids love about Halloween, the little black bells and tasteful black pattern can be personalized in the middle or on the side with an elegant orange font that adults adore!
0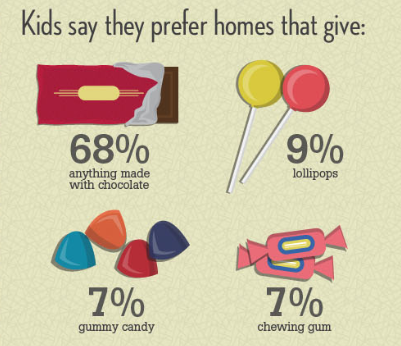 PersonalizationMall.com wanted to learn more about the candy that would be filling the adorable and popular treat bags that our customers keep talking about this Halloween, so they started doing some homework.
After looking through information from the U.S. Census Bureau and the National Confectioners Association, they compiled a list of fun facts about Halloween Candy Consumption that we thought you'd like. They wanted to know what type of candy kids like most, what types of candy kids were receiving, and what they do with it after they're done trick or treating.