Ever wonder why roses and chocolate cost more around Valentine's Day? It's simple: They're the most popular gifts, which means their demand around Valentine's Day is so high that it drives the prices up. While most every woman would love to get a beautiful bouquet of flowers and some decadent chocolates, this cliched gift combination deserves a break.
This year, ditch the predictable (and overpriced!) roses and chocolates and think out of the box. Surprise your Valentine with unique and original gift combos that will give flowers and candy a run for their money.
Here are seven ideas for totally unexpected and unique Valentine's Day gifts for her that will fit different personalities, styles, interests, and budgets.
1. A lovely mini herb garden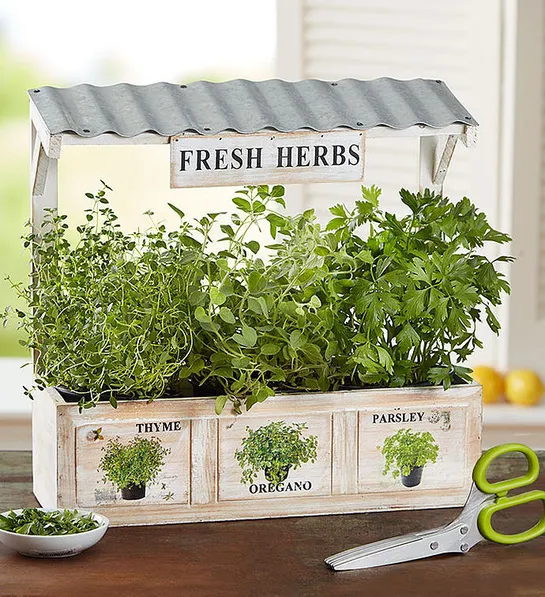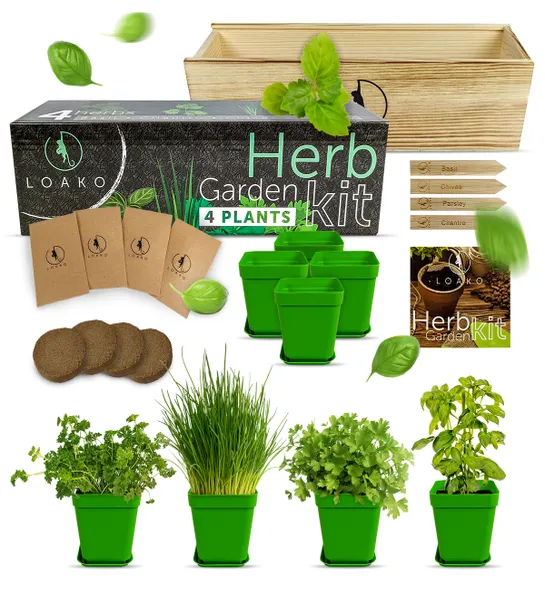 If she loves to cook, she'll love her very own mini herb garden to take care of and use with her favorite dishes. Choose from several different designs, from ones where the herbs grow together in one long planter to kits that come with individual pots for each kind of herb.
Regardless of which one you choose, you don't need to spend a lot of money to make this a thoughtful and unique Valentine's Day gift. This is actually the perfect budget-friendly gift that will show you took the time to find something she will truly enjoy.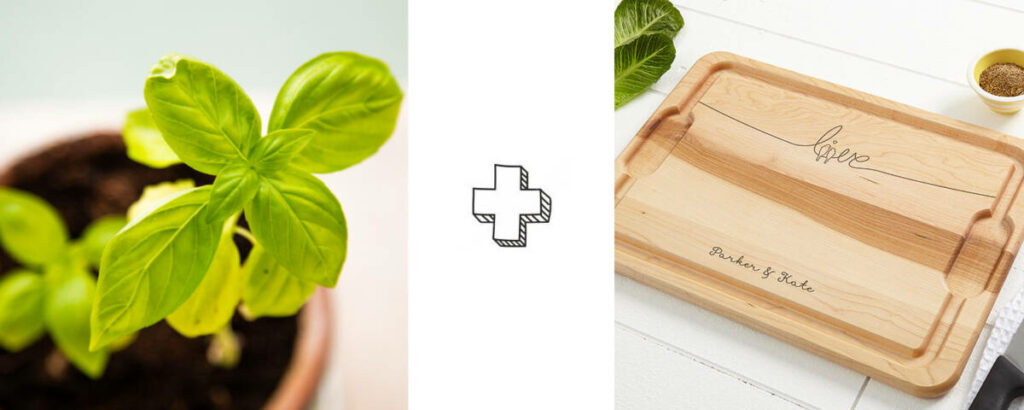 If you want to add a personal touch to this gift, customize a beautiful custom cutting board with your names so she can remember this special Valentine's Day every time she cooks.
2. A romantic night at a hotel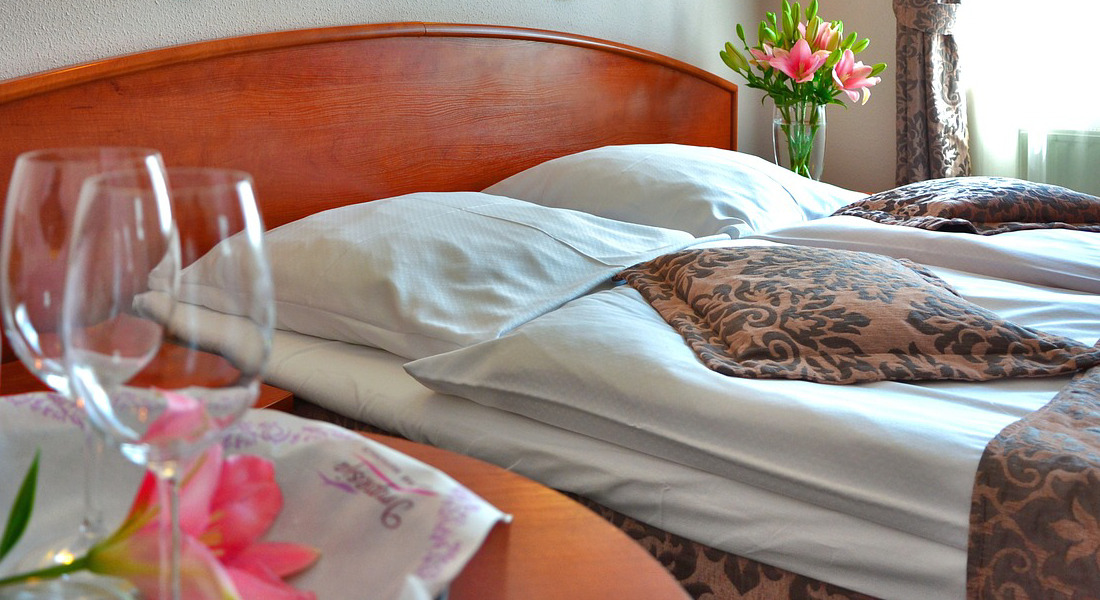 If you're looking to break up the routine and get away for a bit of together time, a romantic night at a hotel is just the thing. It's a unique Valentine's Day gift the two of you can equally enjoy. Throw in a sensual massage, a relaxing bubble bath, and dinner service complete with champagne and dessert, and you'll have yourselves a night to remember.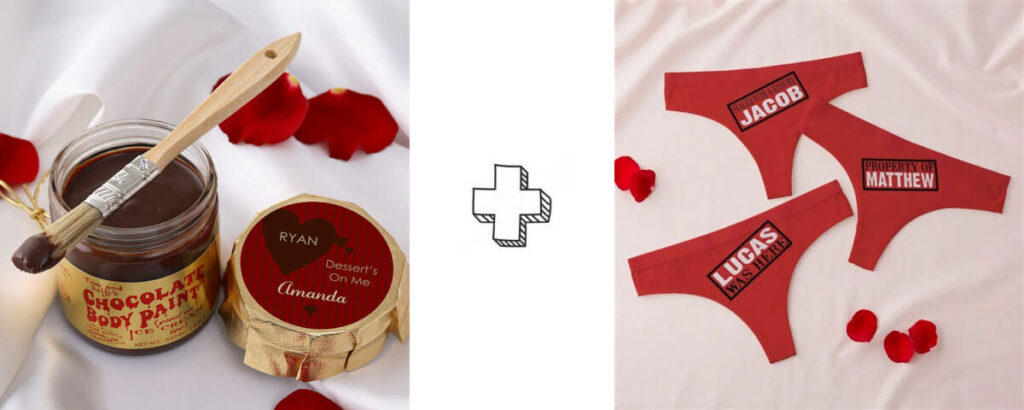 To make this Valentine's Day gift even more exciting and personal, get her some customized lingerie and a jar of edible body paint, and take your together time to the next level.
3. A relaxing day at the spa for two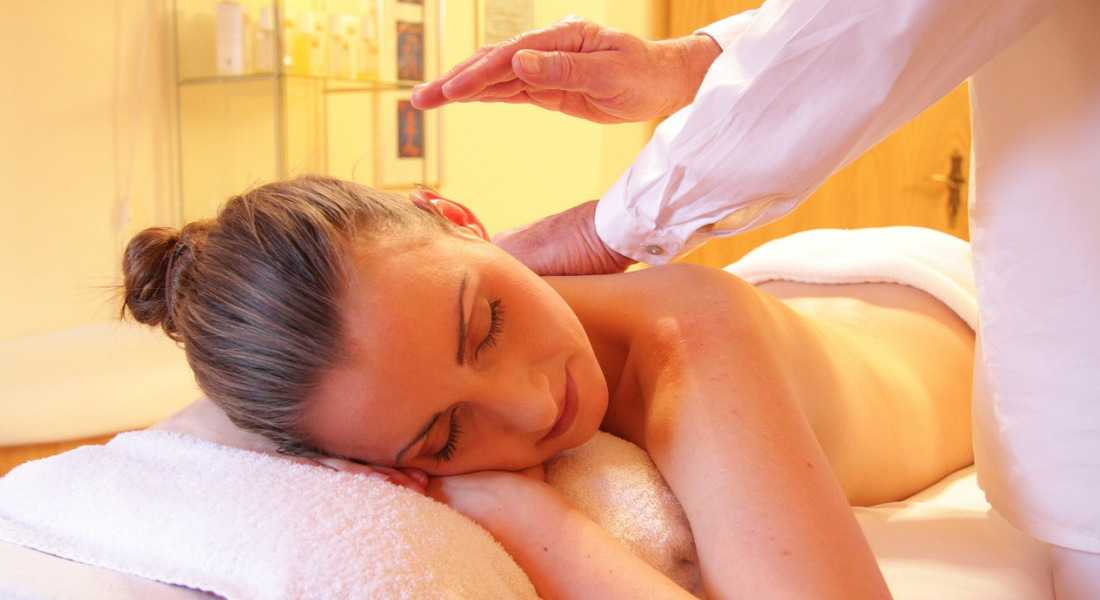 Another thoughtful and totally unique Valentine's Day gift is a trip to the spa so the both of you can sit back, unwind, and loosen up together. Instead of getting her a gift card to the spa, book a relaxing day for the two of you so that it's something you can enjoy together.
Find a spa near you that offers couples massages (almost all of them do). Some spas even offer partner massage workshops, where you can learn basic massage techniques that you can practice on each other.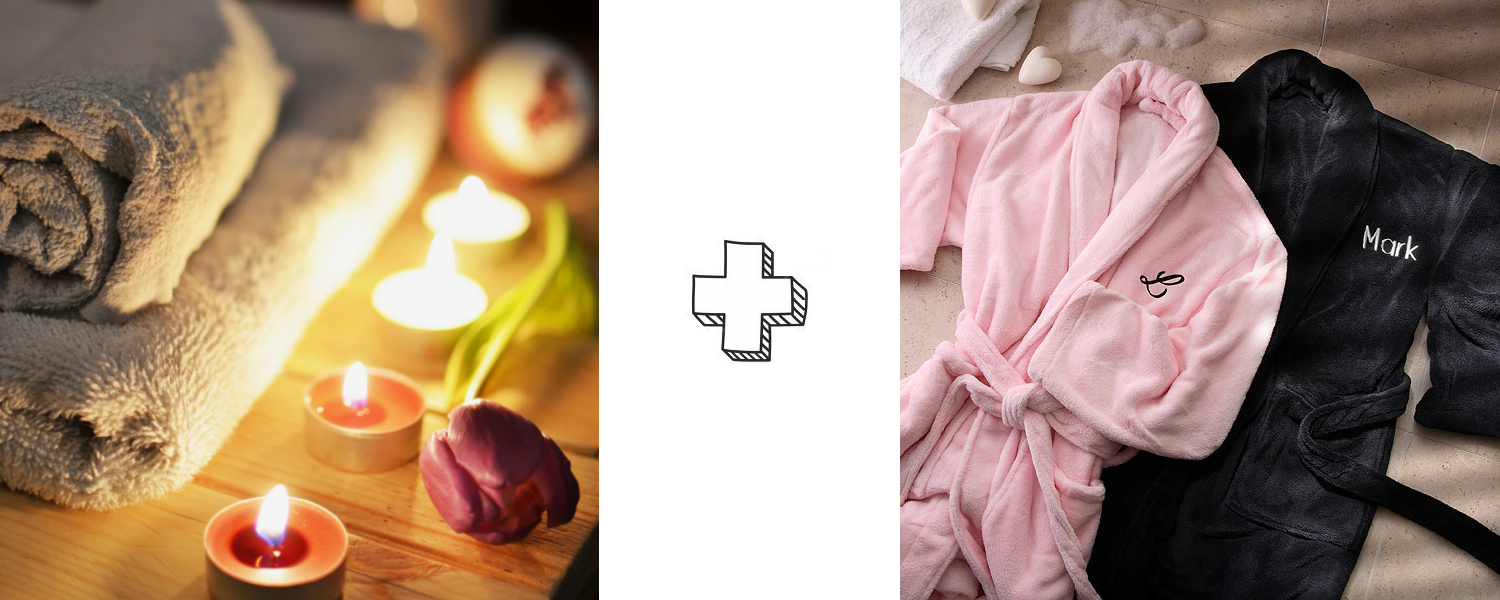 This will surely be a memorable Valentine's gift, but you can make it unforgettable with a matching set of luxurious personalized robes. Add her initial, monogram, or name, and customize a matching robe for yourself, too.
4. A dreamy bedroom makeover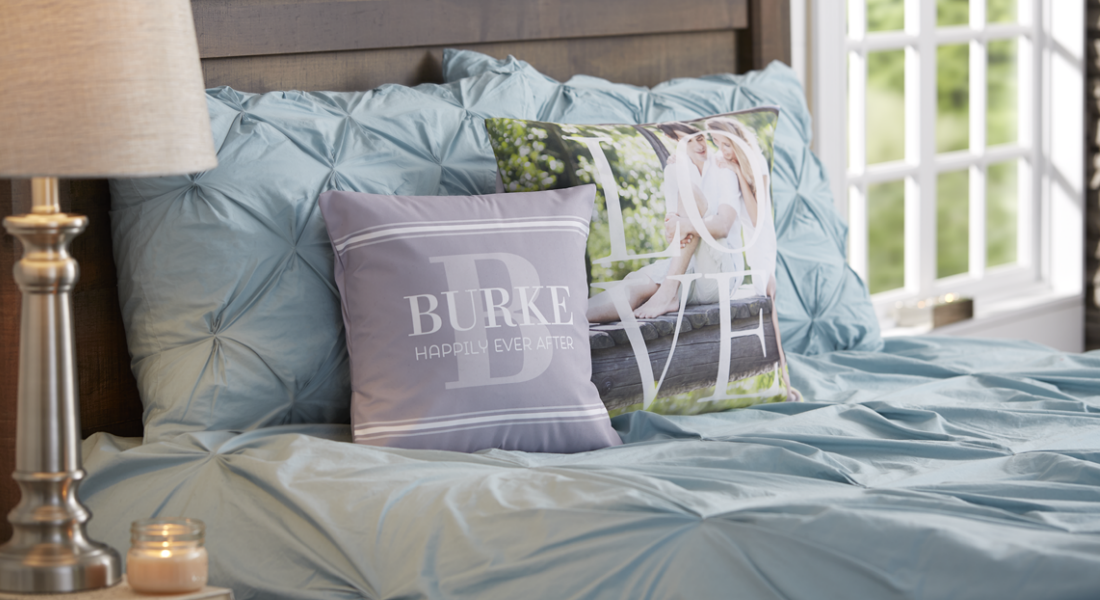 If you're looking to do something really special and unexpected for your woman this Valentine's Day, and you know your bedroom could use a bit of an update, plan a day to do a complete bedroom makeover. Get her in on the action, too! This way, she'll be able to choose the style, colors, and theme of the makeover, and you'll have fun redecorating your bedroom together.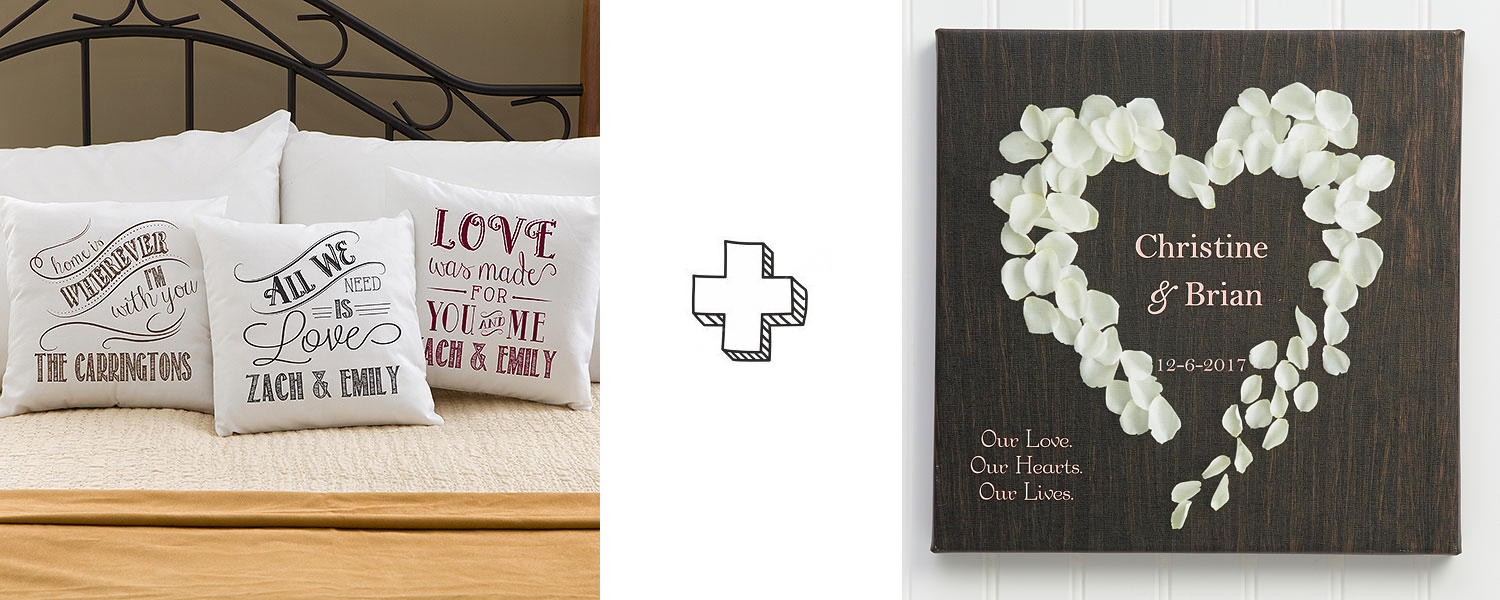 Start with a unique, personalized gift that will be the clue for your dreamy bedroom makeover project. We suggest a romantic custom throw pillow or beautiful personalized canvas print with a romantic theme. Then, throw in some paint swatches from the hardware store, and maybe a catalog or decorating book with ideas, and your romantic Valentine's Day gift for her will be an absolute surprise.
5. A fun adventure or weekend trip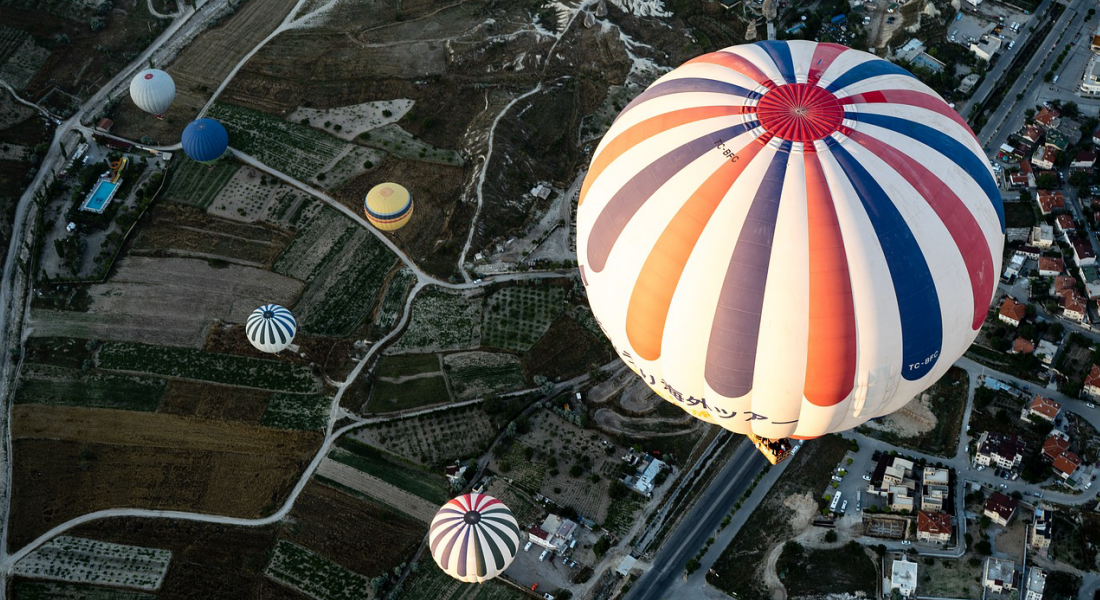 Although February might be a bit too cold for a hot air balloon ride for many, you can still plan a romantic adventure or weekend getaway for just the two of you. Whether it's heading to a warmer climate or enjoying a ski trip, winter hike, or afternoon of ice skating, doing fun and exciting things together will allow you to reconnect and make some great memories.
And don't forget to take photos during your adventure! You can customize a unique wooden photo album for your sweetheart just for this special occasion so you can both look back at this special Valentine's Day fondly. If you both love to travel, splurge on a scratchable world, continental, or U.S. map so you can chart all your romantic travels.
6. A cooking class for two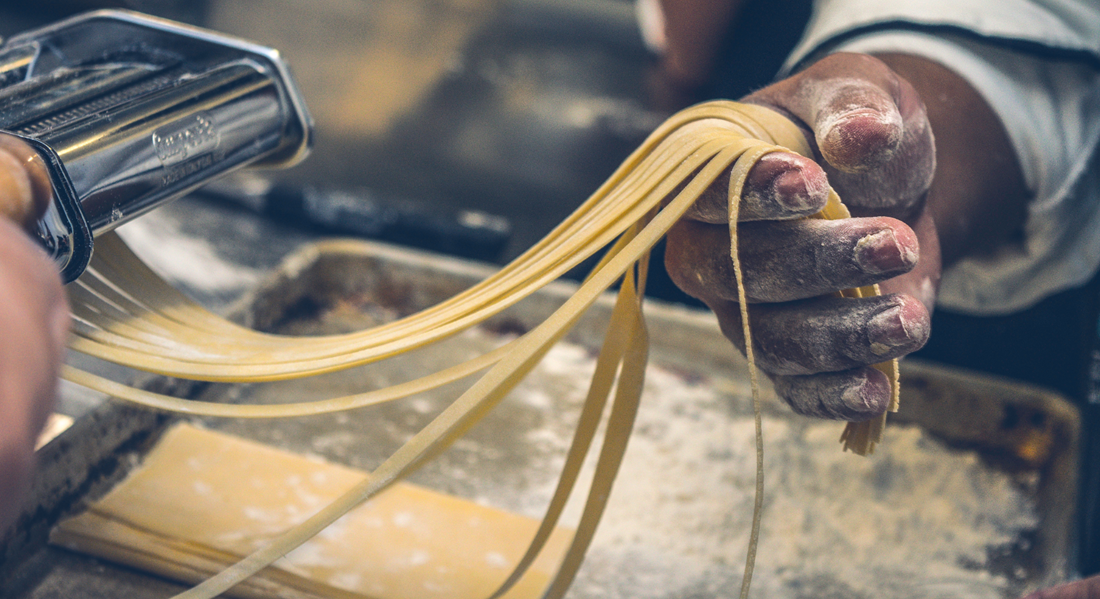 If she's always wanted to learn how to make pasta, bake her own bread, roll sushi, or decorate a cake like a pro, surprise her with a couples cooking class. The two of you can get your hands dirty together and learn a new skill for the kitchen that you can practice once you get home.
Cooking classes are becoming so popular that you can find them almost anywhere — including online. From learning to make Spanish paella and Asian dumplings to reserving a private virtual cooking lesson with a world-renowned chef, there is nearly every kind of cooking class out there that you can imagine.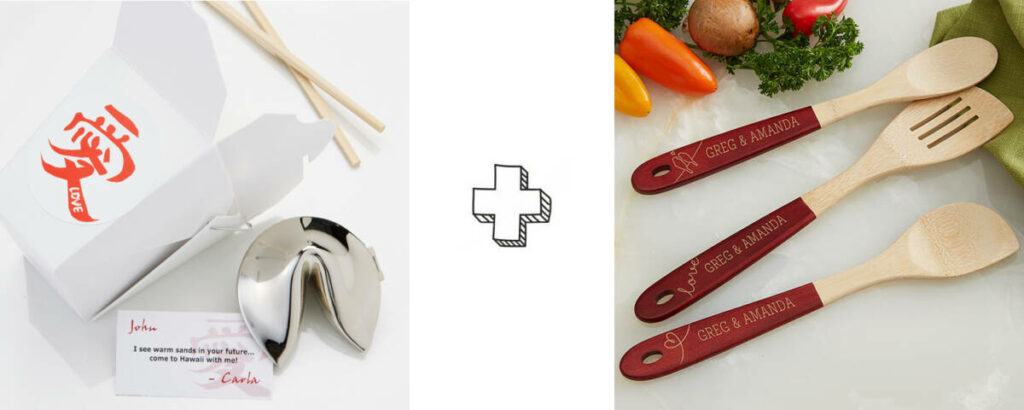 Make this romantic Valentine's gift even more special by customizing our one-of-a-kind silver fortune cookie! Write your own message, and she'll be truly surprised by your originality. You can also customize a set of wooden spoons to be engraved with both of your names or another kitchen essential that she'll love to use once the class is over.
7. An elegant evening of culture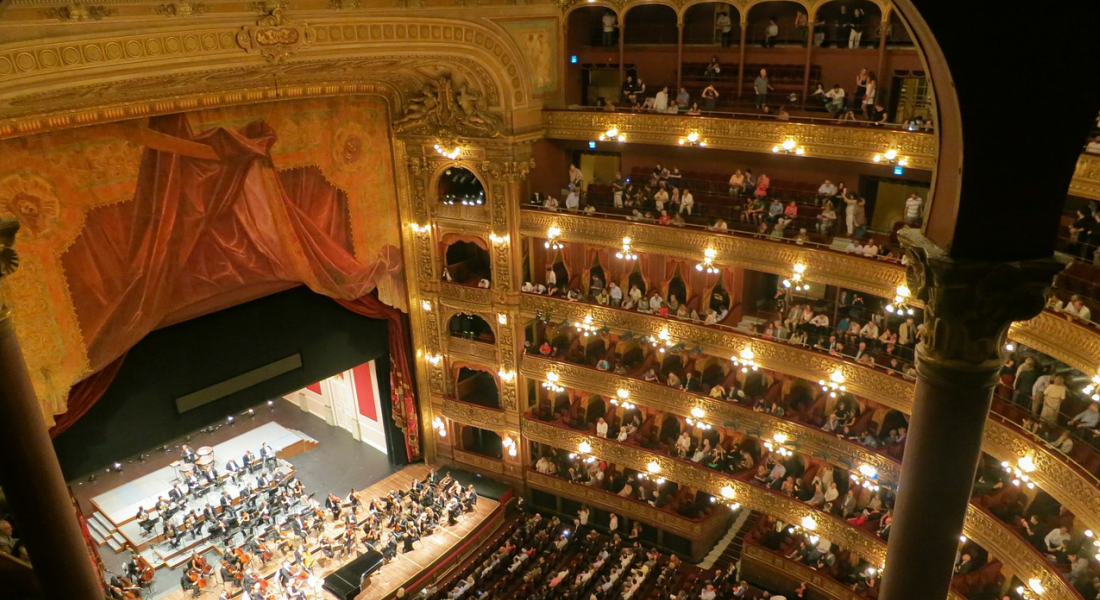 An evening at the opera, symphony, ballet, or theater is sure to be elegant, exquisite, and completely romantic. This is one Valentine's Day gift that will score you big points, especially if this is your first time (or first time in a long time).
Make sure you're well prepared before you head out. Familiarize yourself with the opera, orchestra concert, ballet, or play you're going to see so you understand the plot, or listen to some of the music to be performed by the symphony. At the very least, read the program beforehand so you don't feel lost during the performance. These days, many companies post information on their websites and even produce informative podcasts to get the audience prepared for each production.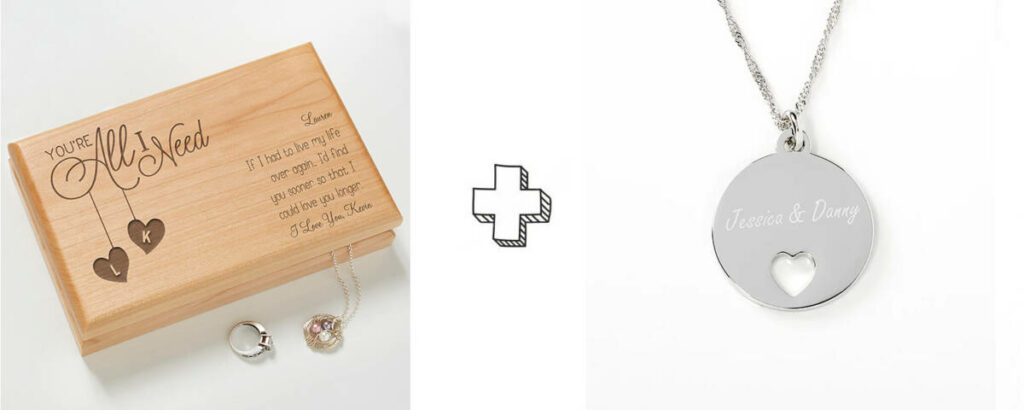 Make her feel positively special with a personalized necklace or an engraved jewelry box to start off your romantic evening. Although most operas, symphony concerts, theaters, and ballets these days don't require a tuxedo or floor-length gown anymore, you'll still want to dress up for the occasion. A custom jewelry gift will be the cherry on top!