Not sure what to get him this year for Valentine's Day? Whether you're shopping for your husband, fiance, boyfriend or your new crush, here are a some unique and super creative Valentine's gifts your man will fall over for.
What makes these finds extra special is that they were all inspired by these adorable vintage Valentine's Day Cards. Feel free to download and print the cards at home to complete your creative gift. Or browse Pinterest for more vintage Valentine's Day cards and find your own inspiration for totally unique, unexpected and creative Valentine's gifts for him.
Whether you like our ideas or are inspired to find your own, this Valentine's Day don't settle on boring, predictable gifts. Get your guy something different, creative, and out of the ordinary.
Here are 3 creative Valentine's gift ideas for music lovers, adventurers and foodies.
For The Music Lover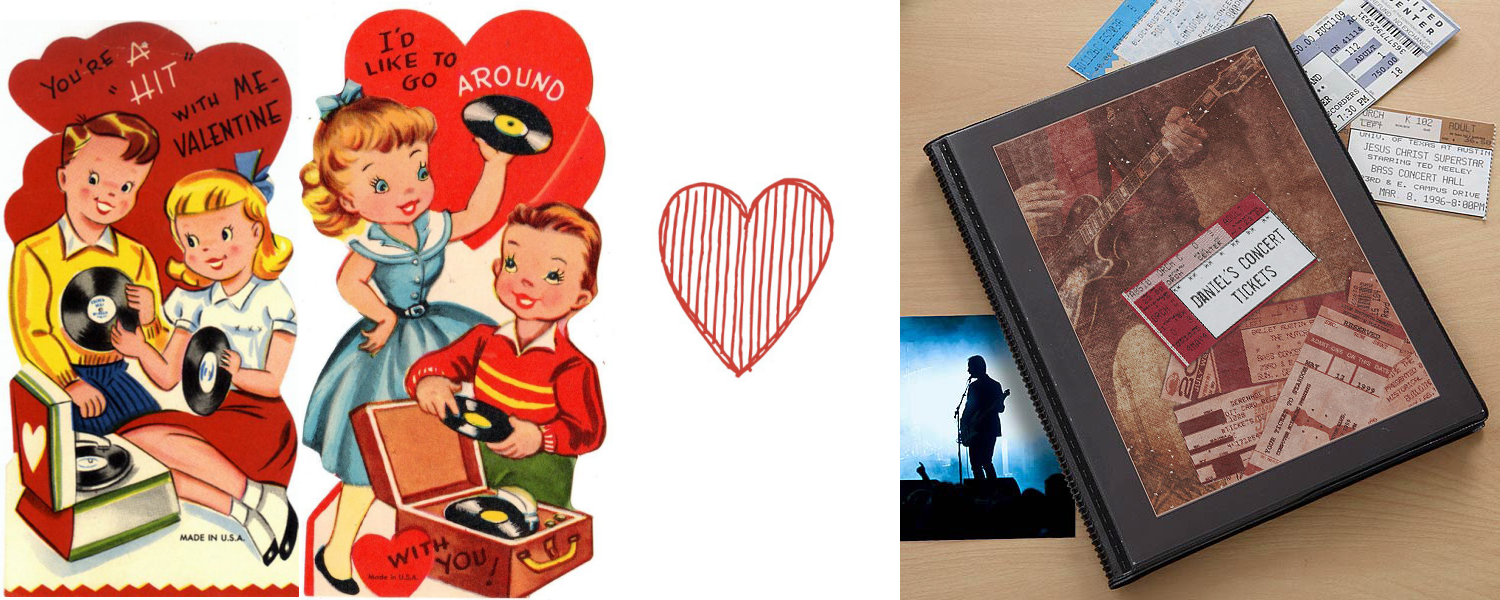 Most men enjoy music, but some are fanatical about their favorite bands. If your guy is heavy into music, consider a portable turntable and some vinyl records for that true vintage feel.
Vinyl records are coming back in a big way and you can easily find a record player for under $100. And surprisingly, most new bands also put out vinyl so you'll have no problem finding his favorite record — new or old — on vinyl. If you're not sure if he'll like the whole vinyl experience, hold off on turntable and just splurging on the record. If it turns out that he's not into record collecting, you can frame the vinyl record and put it up on your wall as art.
Another option: buy him tickets to see one of his favorite bands perform. Even if the show isn't coming to your town for a few months, it will be something both of you will have to look forward to. And if he collects concert ticket stubs, you can put the tickets you get him in his own personalized ticket album.
For The Adventurer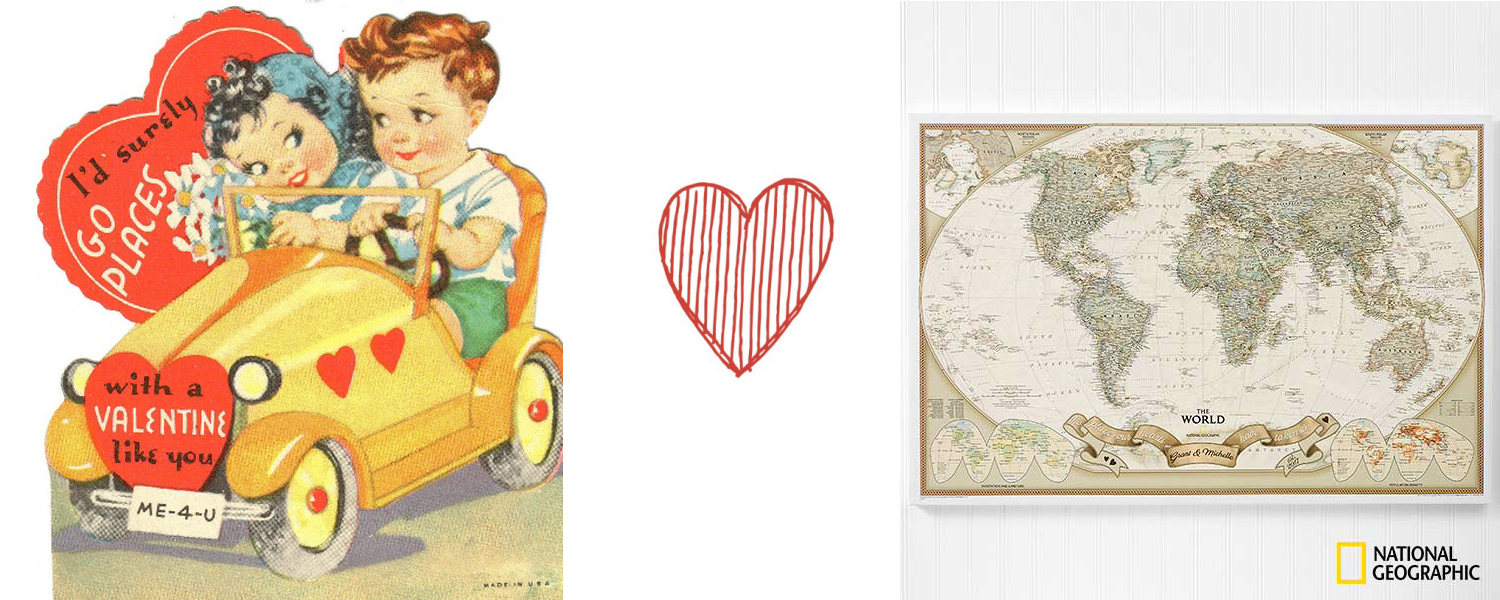 If he loves to travel and explore new places, he'll love an action camera to capture the most epic moments of his adventures. There are plenty of action cameras to fit any budget, with 4K Ultra HD options for under $100. The most popular choice is the GoPro camera, which comes in three different models staring at around $200, however Polaroid's Cube+ and the Mobius Mini Sports Cam are both good options below $100.
Another option: take him on a romantic getaway to either his favorite spot or a place he's always wanted to go. It will be an adventure gift the two of you can enjoy together while making some fun, new memories. You can present your adventure gift along with a personalized photo album or a beautiful romantic travels canvas map where you can chart all of your romantic travels. You can buy a world map or a U.S. map, each of which comes with 100 pins so you can pinpoint all the places you've seen together.
For The Foodie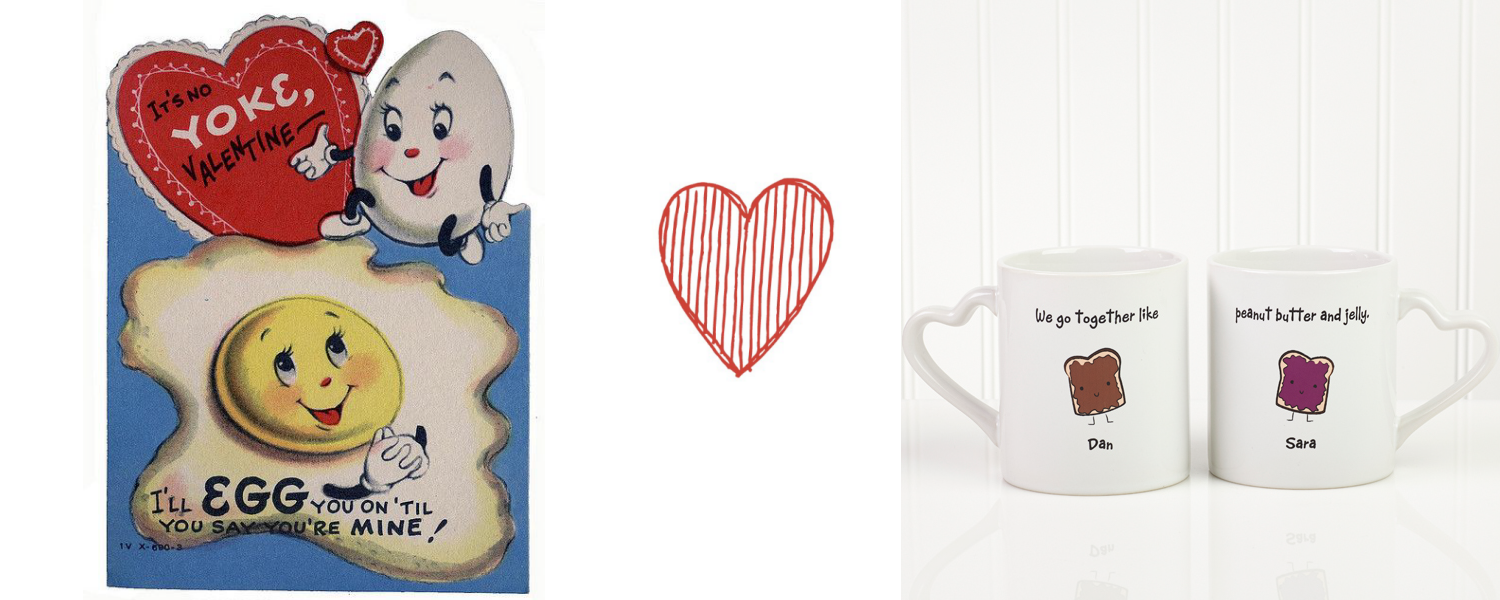 For the food-loving guys, a new kitchen gadget or tool will be right up their alley. Look for something unique, like this indoor smokeless grill or handheld food smoking gun. Or get him something he's always wanted, like a nice steel knife set or an espresso machine (you can find a decent one for around $100; our favorite is the Nespresso Inissia). Or better yet, go for something inexpensive but totally unexpected and fun, like this Bicycle Pizza Cutter or Pulled Port Bear Claws Shredder.
If he's more into experiencing food, rather than making it, take him out to a new restaurant he's been wanting to try. Or surprise him with breakfast in bed and a cute Valentine's coffee mug, like our adorable "We go together like…" custom mug set that's available in your choice of nine unique designs. Add you names and these will be your favorite coffee mugs to use each morning.
Bonus: Check out our vintage-inspired Valentine's Day gifts for popcorn lovers!
Whatever gift you choose, remember to be creative so that this Valentine's Day is fun and memorable for both of you.