"Over the river and through the woods…"
Those words evoke Thanksgiving like no other, and your Thanksgiving décor can take inspiration from them. Crisp fall weather, a cozy home spied in the distance, and a welcome wreath on the front door define the journey toward this most special day of the autumn season.
I personally only add a few things to my Thanksgiving table, but I choose very carefully.
Kim DeCamp Robinson
Blogger, Shiplap and Shells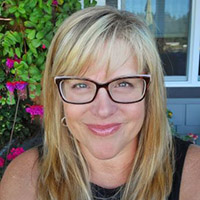 Making your house reflect the colors and traditions of Thanksgiving is a perfect way to say to your guests: "Welcome! I am grateful you can be here with us."
Whether you are hosting a small "Friendsgiving" celebration at your first apartment, a multi-generational gathering with you and all your children and grandchildren, or simply want to give your home a special Thanksgiving touch, these ideas will help you get started.
We asked home and garden pro Kim DeCamp Robinson of Shiplap and Shells to give us a few of her secrets for decorating your house for Thanksgiving. Robinson's 1920 home on Puget Sound is her canvas for creating cottage-style, vintage, coastal, and seasonal home artistry.
The key to decorating your home for Thanksgiving, Robinson says, is making it cozy, welcoming, and very personal. To keep your efforts within reason and budget friendly, focus on three key areas: the front entryway, your main living room/gathering space, and the Thanksgiving dinner table.
1. Front entryway tips
Walk outside and assess your front entrance to see where you might add some pretty spots of color.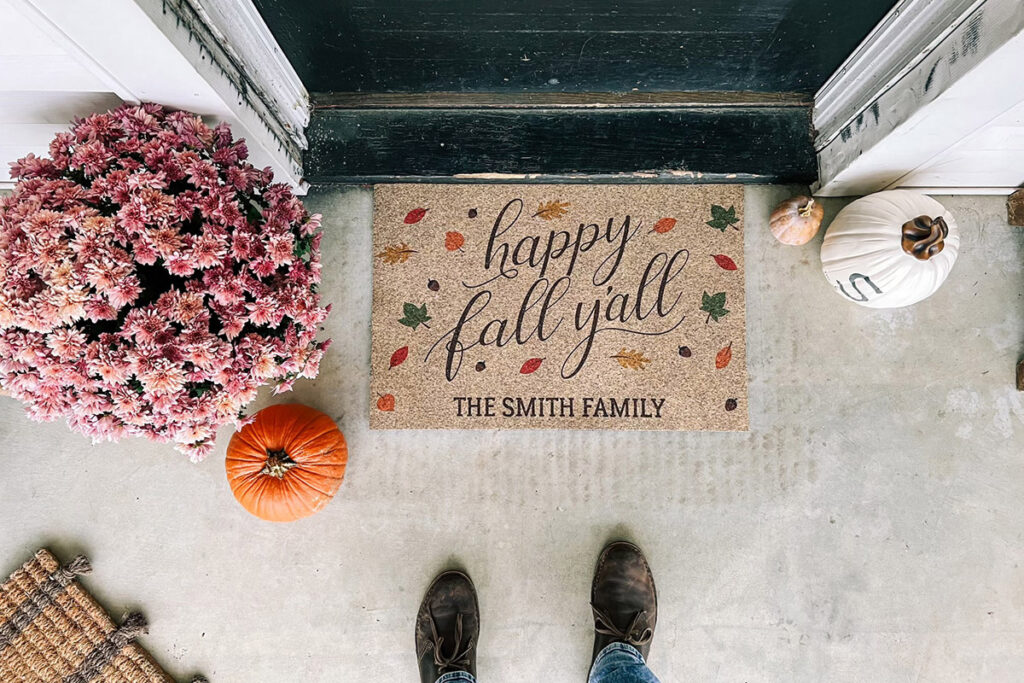 Doormat greetings
One of the easiest ways to welcome family and friends is with a themed doormat. Choose from models featuring images of fall foliage or pumpkins, or harvest motifs. And having your family's name printed on the mat is a great way to say "You've come to the right place."
Plentiful harvest display
The front door or porch is just waiting for a Thanksgiving vignette, filled with pumpkins, gourds, and flint (colored) corn. Start with a blanket of autumn leaves (real, if you can get them). Then, prop something tall in the back, such as a few whole corn stalks, and group a few gourds and pumpkins in front. If you have a bench and covered porch, add some themed pillows and perhaps a lantern.
Autumn wreath
If you do nothing else, place a wreath on your front door. Robinson advises looking for wreaths featuring fall foliage, pumpkins, gourds, or dried flowers. A whimsical turkey wreath made with vines and pine cones will capture smiles all season long.
2. Festive gathering space
The next area of the house to focus on is the foyer, front hallway, or living room. Stand inside your front door and note where your eye rests. Then, add small but impactful details.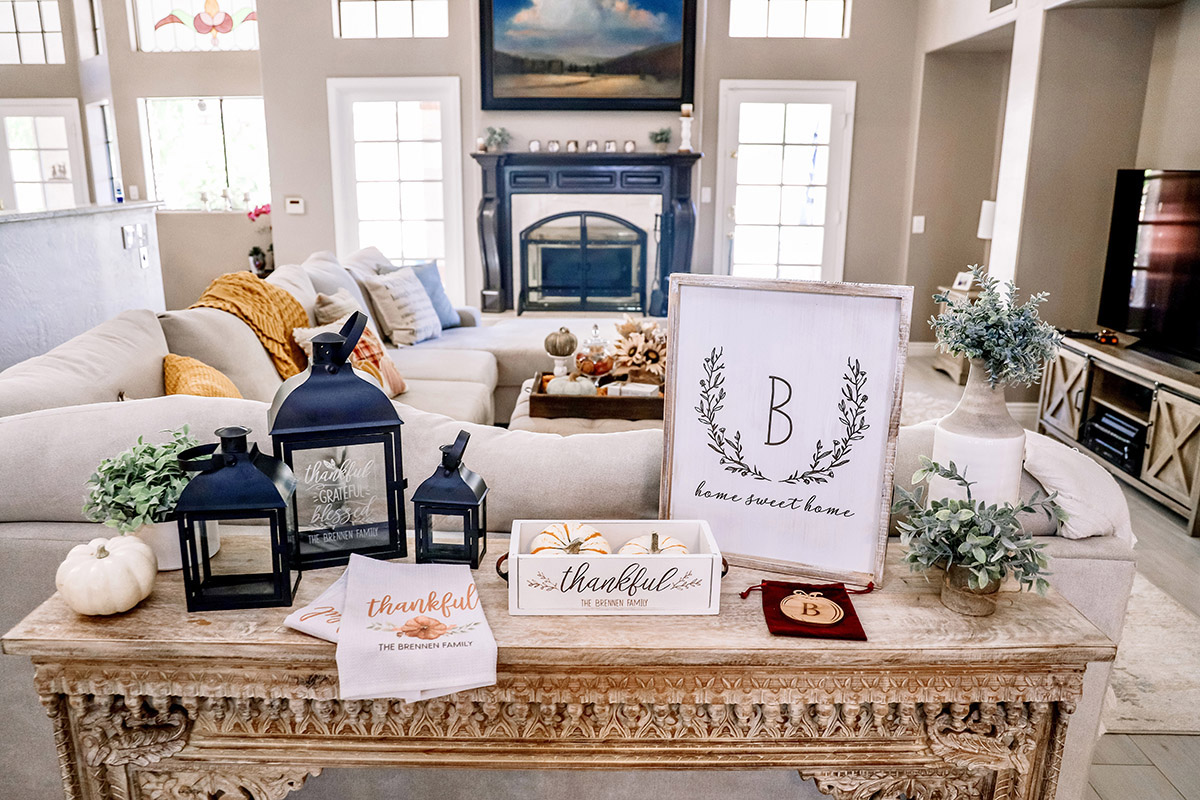 Step in and feel the mood
After the welcoming experience outside the house, set the mood for the gathering inside with a small table display. Great spots for this include a console in the foyer or the coffee table in the living room. Consider a trio of autumn candles along with a vase filled with seasonal flowers. Another idea is an attractive set of personalized accessories, such as a "Home Sweet Home" sign with vases, a pumpkin-filled wooden box, and maybe a small bowl of candy or mints.
Gratitude station
Robinson suggests creating a gratitude display in the entrance or living room. Instruct dinner guests to pause here to consider what they are grateful for, and then have them write the thought down on a colorful leaf and hang it on a small "tree." Use an accent table covered in a vintage topper and, if you have time, make your own gratitude tree.
3. The dinner table
Your Thanksgiving dinner table is truly the heart of everything. Prepare to delight your guests with décor that enhances the once-a-year menu. You want thoughtful embellishments, not distracting overwhelm.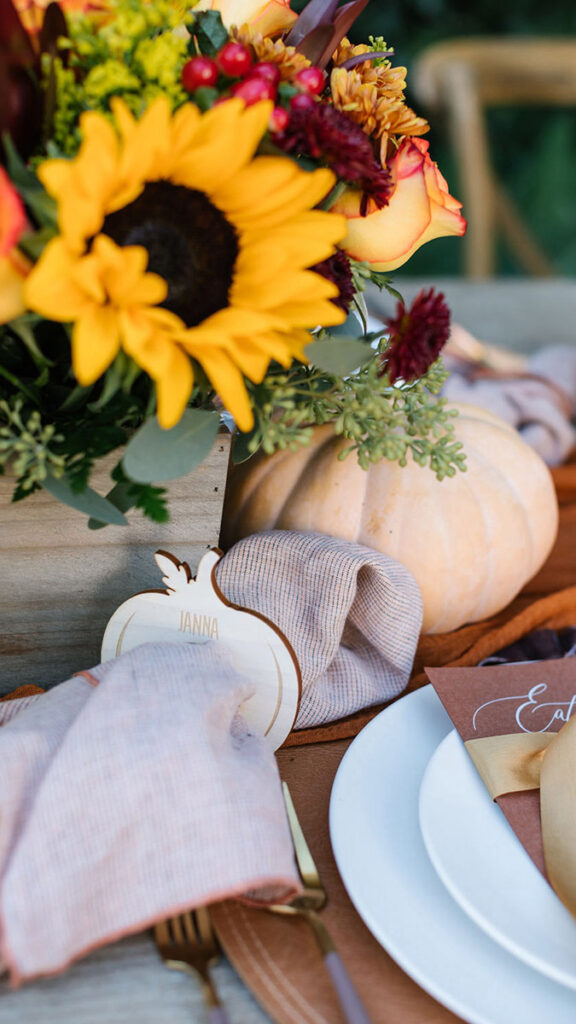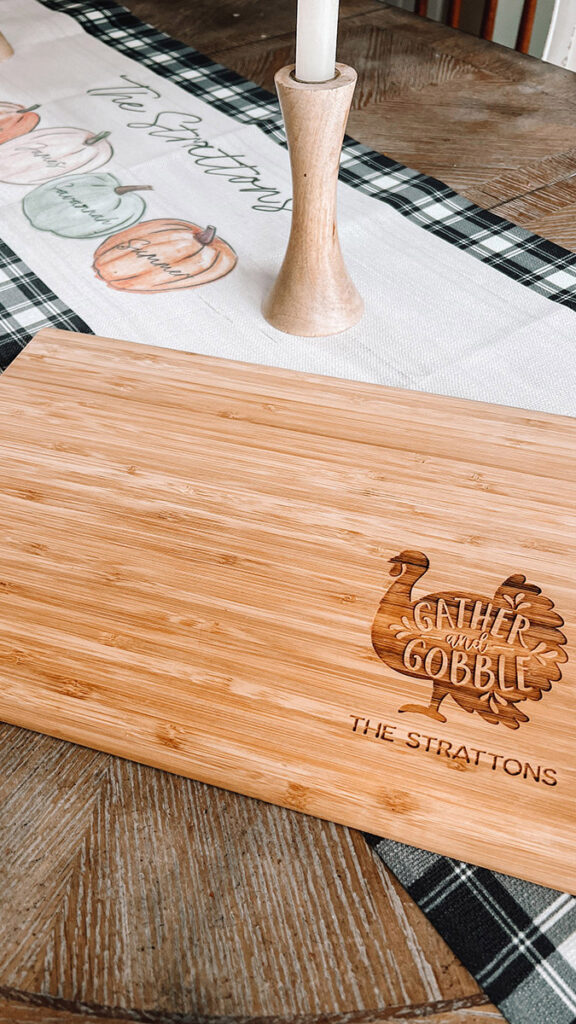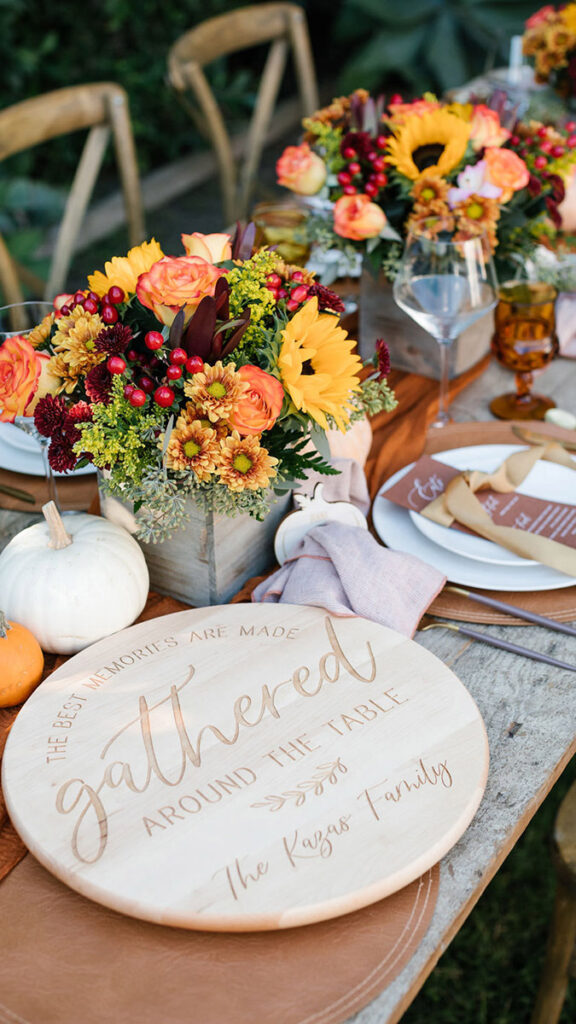 Formal vs. casual
While creating a magazine-worthy tabletop design can be fun, sometimes the occasion calls for a more relaxed and laid-back vibe. "Matching décor to table place settings gives you a more formal and consistent look, while matching place settings to decor is more creative and casual," Robinson advises.
Less is more
"I personally only add a few things to my Thanksgiving table, but I choose very carefully," Robinson says. Start with a high-quality tablecloth in your color choice and complementary napkins. Consider adding seasonal napkin rings, such as wooden turkeys or pumpkins engraved with each guest's name.
A conversation-starter centerpiece
Cornucopias filled with harvest grains, small gourds, and nuts make perfect Thanksgiving table centerpieces. Also, if you opt for place mats, include a seasonal table runner and then place three or four matching pillar candles in a row, intertwined with autumn leaves or vines.
Another gorgeous centerpiece idea is three low-profile fresh flower arrangements, in colors that complement your décor.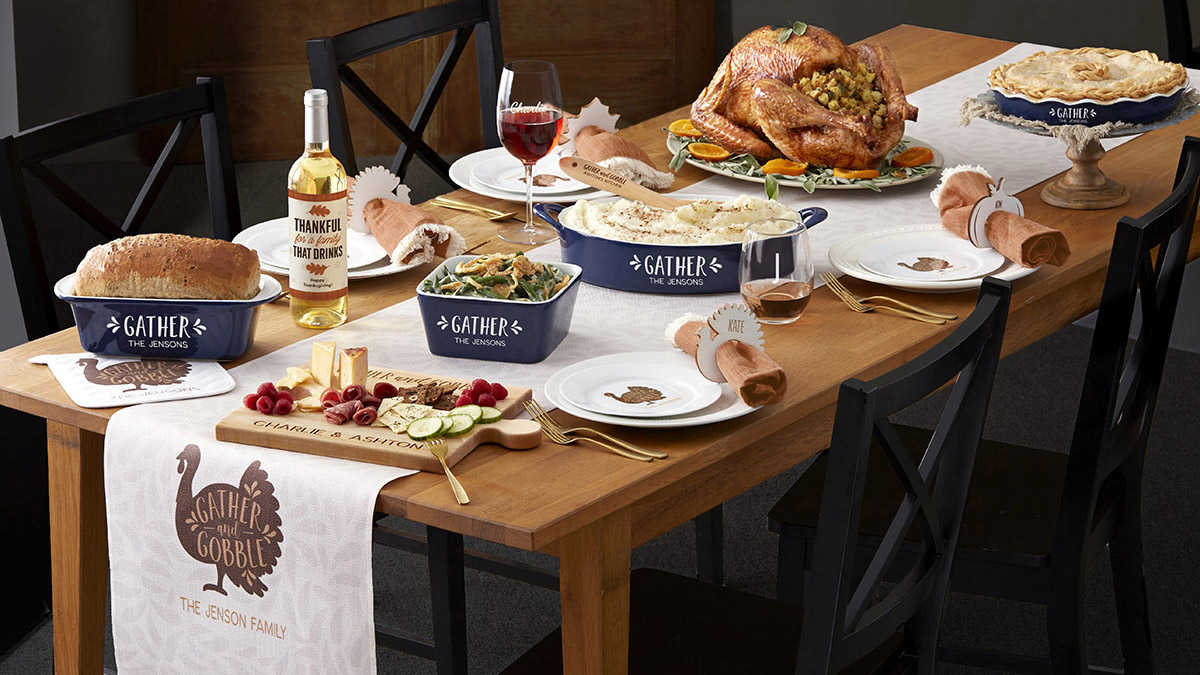 Palettes of the season
One of Robinson's favorite color palettes for Thanksgiving is brown and white. This duo creates a warm neutral canvas to which you can add layers and accent colors. You might start with a large-checked tablecloth in brown and white, and then add dishware embellished with autumnal foliage or Thanksgiving scenes. Other great-looking palettes include cranberry, bronze, and persimmon; cinnamon, moss green, and pumpkin orange; and espresso, wine red, bittersweet, and sage green.
Something old, something new
That expression is not just for brides. Robinson suggests adding vintage décor, such as candle holders, copper accessories, table linens (perhaps your grandmother's linen napkins?), and that perfect gravy boat you found at an antiques shop (or online!). Along with the old, consider new pieces like a custom cutting board for serving appetizers, a festive table runner, or set of matching personalized serving bowls.
The sights, smells, and conversations of Thanksgiving Day are gifts your family and guests will remember for a long time. Have fun decorating your home for Thanksgiving in the manner that feels just right for your time together.