With increasingly more of our communication happening electronically these days, it's nice to get a personal piece of mail, and that goes double during the holiday season. Sending and receiving Christmas cards is a fun holiday tradition that brings people together across distances both great and small.
Make your Christmas cards extra special this year by customizing your stationary and supplies with these simple tips.
1. Find The Right Christmas Card
A Christmas card isn't just a piece of paper to write your holiday greetings on – it's a reflection of your family's personality and style. Do you want a card that's fun and quirky? Tasteful and traditional? Religious and inspirational?
Also consider who you're sending your Christmas cards to. If you're only sending out cards to your family and closest friends, let your personality and style shine through your card and choose whatever design you like. Your loved ones will appreciate the thought no matter what Christmas card you choose.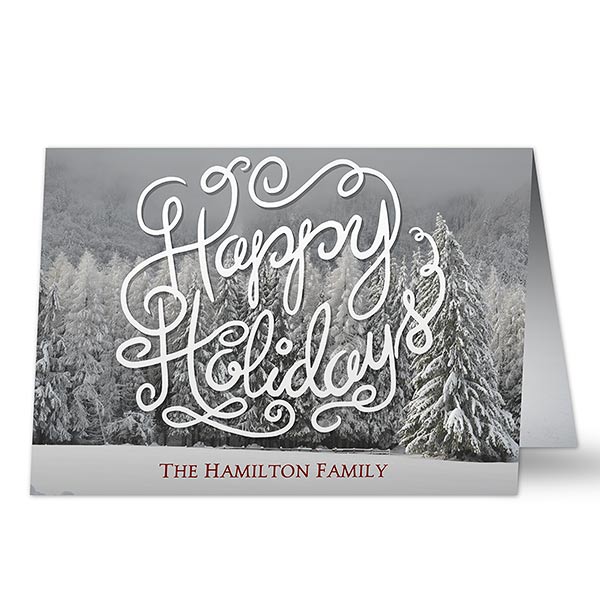 If you're sending cards to coworkers, business contacts or perhaps even acquaintances you might not know too well, consider a more generic holiday greeting card that's simple and to the point. The important thing to remember is to be conscious of other people's faith; you don't want to send a religious Christmas card to your Jewish business contacts, so opt for "Season's Greetings" or "Happy Holidays" instead.
If you have a lot of Christmas cards to send to both lists, simply buy two sets of cards — one for family and closest friends and the second for the your remaining contacts. Read: How to Choose the Right Christmas Cards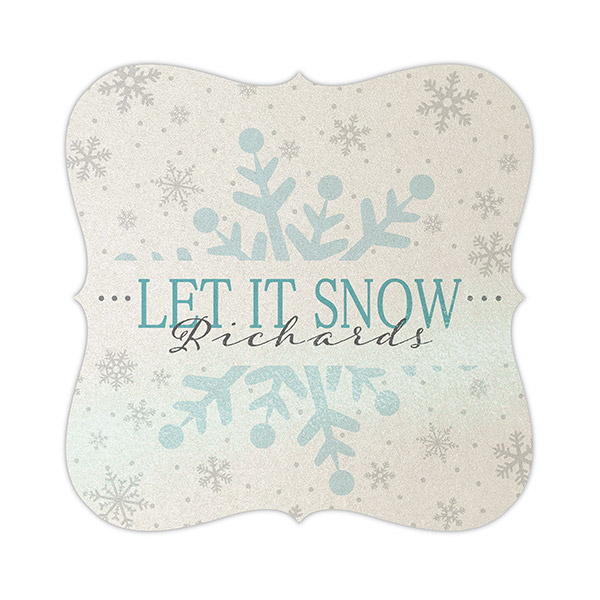 Once you've found the perfect cards to personalize add your family name, a festive, holiday message and your favorite family photo if you choose a photo card.
2. Sign And Seal It In Style
When you have a lot of holiday mail to send, having to write down your return address over and over can be both time-consuming and a literal pain. Make things easier on yourself while adding a personal touch with a self-inking return address stamp. We offer dozens of stamp styles to choose from, along with multiple ink colors for a look that's truly your own.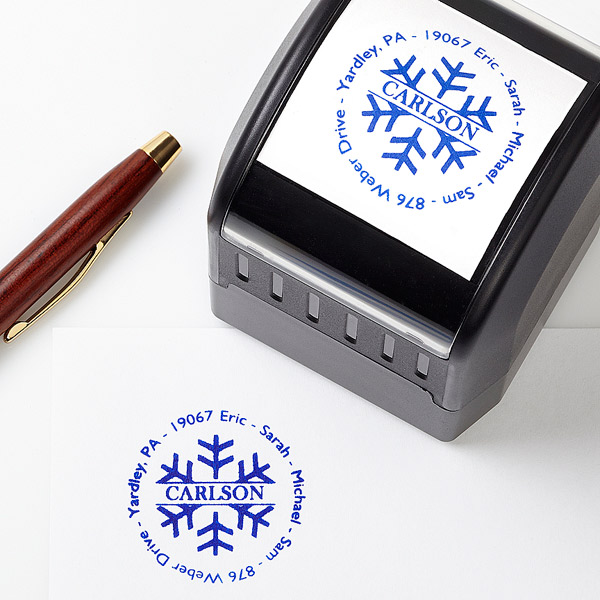 Want to add an extra dash of holiday spirit to your cards and letters? Our festive Santa sleigh stamp features Kris Kringle and his reindeer in flight above your name and address. And our Snowflake Greetings address stamp is ideal for any mail you'll be sending out during the cold winter months.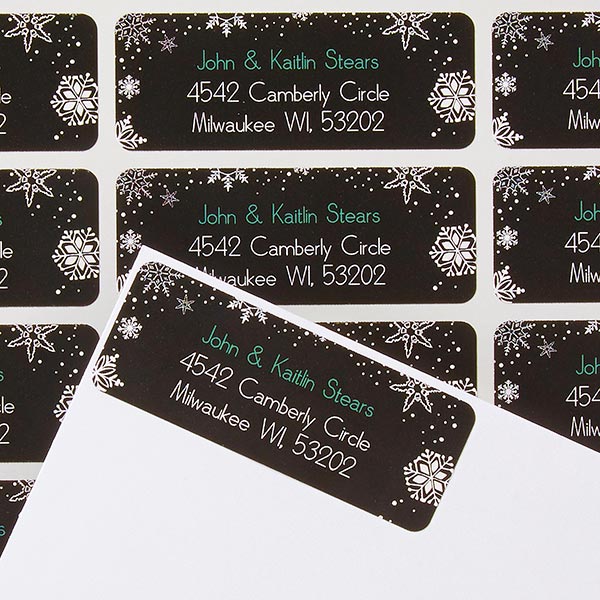 Another great option to enhance your holiday mailers while saving on precious time is to use personalized return address labels. We have a huge selection of fun and festive custom address label designs that perfectly capture the holiday spirit. Remember to pick up some extra labels if you're hosting a holiday party or will be sending out thank you cards.
3. Send A Personal Message
Sometimes there's more to say than you can fit on a card. Whether you've got family news to share or just want to add a few extra words, throwing a note in the envelope with your card is a thoughtful gesture that friends and family always appreciate, especially your older faraway relatives that might not hear from you too often.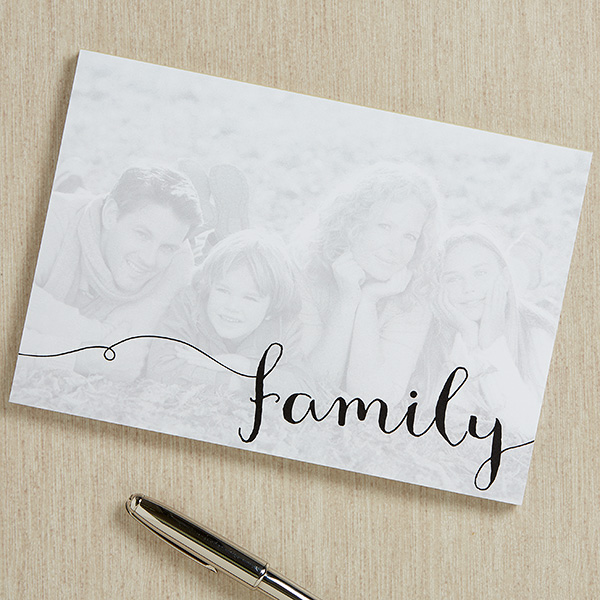 Give your holiday notes an extra dose of personality by using your own personalized stationary. Monogrammed and personalized notepads provide a great way to give a little added meaning to your messages. And a thoughtful, handwritten note adds a personal touch like nothing else.
Inside the envelope and out, these easy personal touches will help make your Christmas cards stand out even more this year.