She bandaged your wounds, read you bedtime stories, and helped mend your broken heart more than once. She was always ready with words of praise and encouragement — and she never let you leave the house hungry.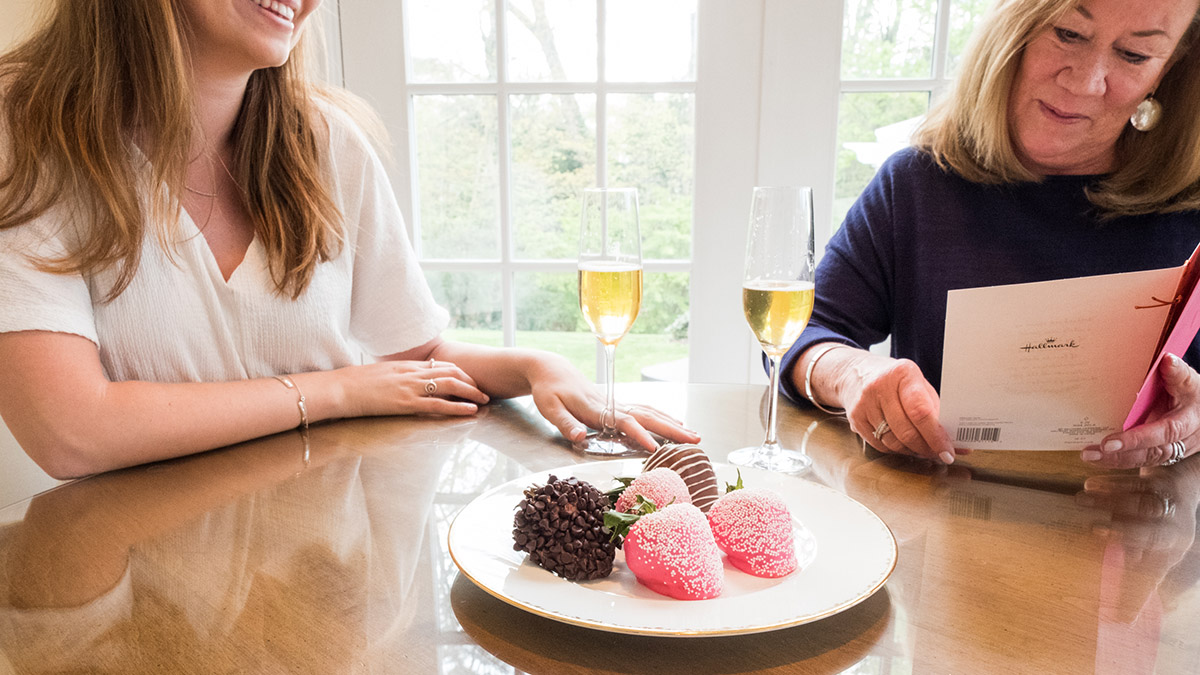 Few people deserve unconditional love and respect more than our mothers, and every day we have with ours is a blessing and a gift. And while moms from coast to coast are honored every May on Mother's Day, no occasion is better suited to celebrate the beautiful uniqueness of our own mom than her birthday.
It's easy enough to grab a card and hastily scribble a note like "Love always" or "With love" inside. It takes only a few extra minutes, however, to personalize your message — and it can make all the difference to her.
"Write a few words that let her know what an impact she has made on your life," says Diane Gottsman, national etiquette expert and founder of The Protocol School of Texas. "Mothers want to know that they are thought of and remembered. A message from the heart is always special, especially when it holds."
And what to do if you accidentally forget mom's big day? "Don't hesitate to call immediately," Gottsman says. "Send flowers or a special treat and make plans for something in the immediate future."
Happy birthday mom quotes and wishes
Ready to crush it this year for mom's birthday? Check out our list of heartfelt, inspirational, and fun birthday wishes. Copy one verbatim (don't worry, your secret's safe with us!), mix and match more than one, or let them to inspire you to write your own special message. Whatever you choose, you'll be waxing eloquent in no time — and you'll never be at a loss for the right words again.
Heartfelt birthday wishes for mom
The world is a better place because you are in it, and my world is brighter because of you. Happy birthday!
Thank you for your support and unconditional love, Mom. I am so lucky to have you as a mother and a friend.
You always worked hard for our family, never missed a game or an event, were patient, kind, and fair, and, above all, loved without condition. We appreciate you so much! Happiest of birthdays to the best mom ever.
You've never been more beautiful than you are right now. Happy birthday!
Wishing the most wonderful mother the most wonderful birthday…and many, many more!
Our relationship hasn't always been easy, but you've always been there for me with unconditional love, and I will always be grateful. Happy birthday! With love, always.
We voted, and it's unanimous: You're the world's best mom. Happy birthday! Love, Your Kids.
Thank you for always accepting me just as I am. You've given me the courage and strength to live my truth. I love you, Mom. Happy birthday!
In a world that can be dark and scary, you are a beacon of light in my life. I hope you have the happiest birthday ever!
The warmth of the sun cannot compare to the love I feel in your embrace. I love you, Mom! Happy, happy birthday.
Quotes about the wisdom of mothers
"We are born of love; love is our mother." – Rumi
"The best place to cry is on a mother's arms." – Jodi Picoult
"When you look into your mother's eyes, you know that is the purest love you can find on this earth." – Mitch Albom
"A mother's arms are more comforting than anyone else's." – Diana, Princess of Wales
"The heart of a mother is a deep abyss at the bottom of which you will always find forgiveness." – Honoré de Balzac
"It may be possible to gild pure gold, but who can make his mother more beautiful? – Mahatma Gandhi
"All that I am, or hope to be, I owe to my angel mother." – Abraham Lincoln
"Life began with waking up and loving my mother's face." – George Eliot
"Mothers are like glue. Even when you can't see them, they're still holding the family together." –Susan Gale
"Mother is one to whom you hurry when you are troubled." – Emily Dickinson
Cheeky birthday wishes for mom
Roses are red, violets are purple, every year that goes by, adds more shine to your sparkle. (Yes, I know that purple and sparkle don't rhyme exactly, but I hope I get an A for effort!) Happy birthday!
Like a stinky cheese, you only get better with age. Or is it wine that gets better with age? I can never keep it straight. Either way, wine and cheese are great — just like you! Happy birthday!
You're so special and so pretty / You're lots of fun and kind of witty / On top of that, I'd like to say: / You're the best Mom ever / Happy birthday!
You're one in a million. Wait, make that one in a billion! Hold on, let's make it one in a trillion! Come to think of it, I can't come up with a value high enough. To me, you're simply priceless. Happy birthday!
You have the face of an angel, the intelligence of a genius, and a personality that lights up every room. No wonder I'm so awesome! Happy birthday from your chip off the old block!
Belated birthday wishes for mom
I got so caught up in my world that I forgot to remember your birthday — and then I remembered I forgot it. I'm so sorry! I hope you had a wonderful day.
After [insert sender's age] years on earth, you'd think I could commit your birthday to memory. I'm sorry for forgetting. Happy belated birthday!
Aren't birthdays good all month? My apologies for missing your special day. Happy birthday!
A little bird told me it's your birthday. Unfortunately, that bird took the scenic route delivering the message. I'm so sorry I missed it! Love you always. Happy birthday!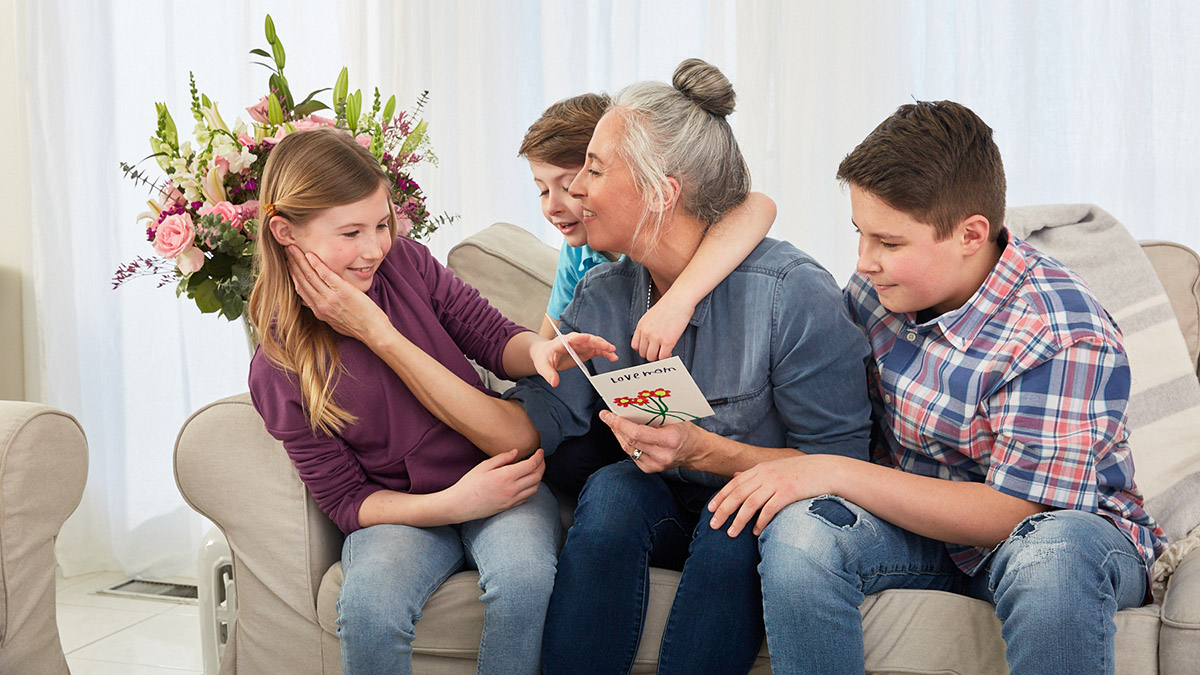 Short and sweet birthday wishes for mom
Thank you for being you, Mom. Happy birthday!
Happy birthday to the queen of my heart. I love you!
You are the most caring person I've ever known. I love you, Mom.
I'm forever grateful you're my mom. Happy birthday!
I love you more with every passing year. Wishing you the happiest birthday ever!
Happy, happy, happy, happy birthday! (That's one "happy" per decade.) Love you!
Congratulations on another trip around the sun and wishing you many more orbits!
Birthday wishes for mom from son
Thank you for always being a shoulder to lean on. I might not say it enough, but I love you from the bottom of my heart. Happy birthday!
You've always said that your greatest joy in life is to do things for your kids. So, in honor of your birthday, I thought I'd treat you to an evening of cooking my favorite meal and doing my laundry — you deserve a night filled with joy! Happy birthday!
Thank you for always believing in me — even when I didn't believe in myself. You are the best mother a son could ask for.
Without you, I wouldn't be the man I am…smart, stylish, and incredibly handsome (oh, and humble, too)! Happy birthday!
Mom, you are still my favorite person. (I wonder if that's why I'm still single?! Oh, well.) Happy birthday!
Birthday wishes for mom from daughter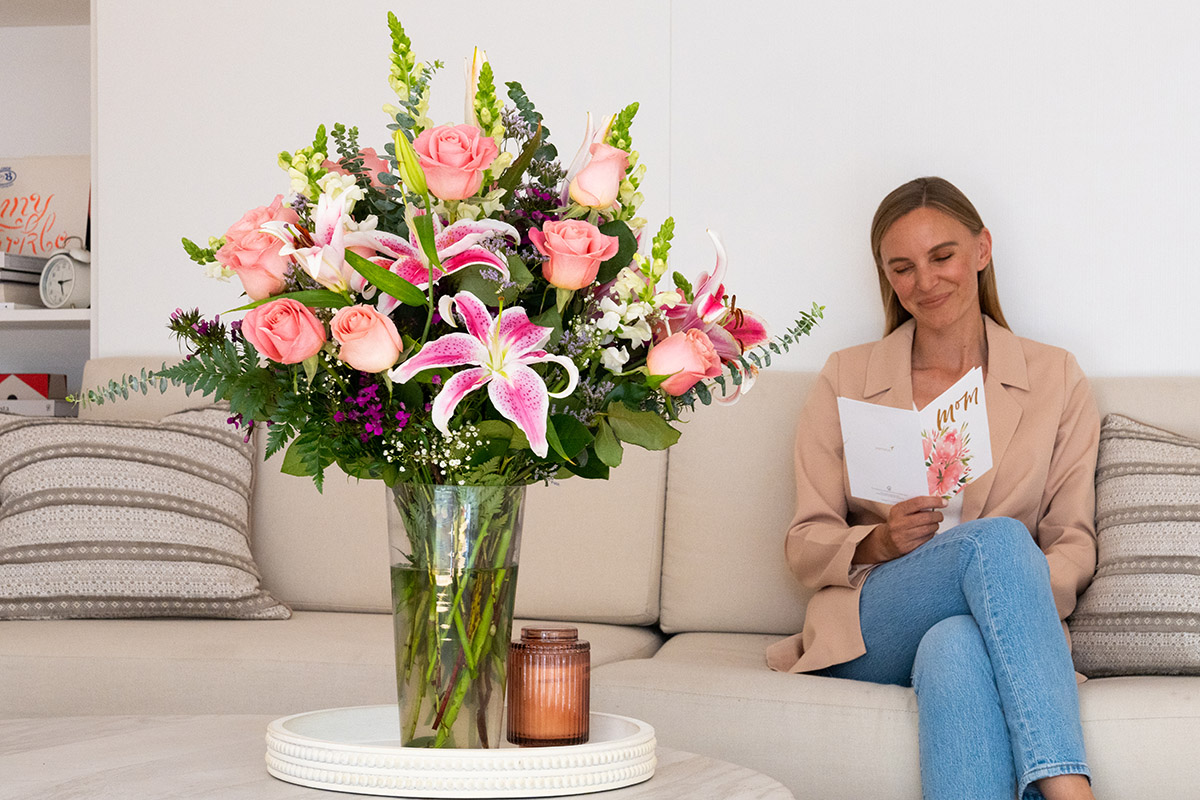 Now that I'm a mother, I understand so much more. I hope to be half as good a mom to my little one as you were to me. Happy Birthday!
From the depths of my heart, thank you for your guidance, wisdom, and unconditional love. I couldn't have made it in this world without you. Happy, happy birthday!
Happy birthday to my best friend. I love you so much. Thank you for always having my back — and for bringing the good wine!
I am truly fortunate that you are my mother. I hope you have a wonderful birthday, and I look forward to celebrating it with you (with chocolate, of course)! All my love.
If I could go into the past and change anything about our relationship, I would change…nothing at all. You mean the world to me, and I love you with all my heart. Happy birthday!
"Just like a mom to me" birthday wishes
Thank you for your care, support, and love throughout the years. I'm so happy you're in my life. Happy birthday!
To the coolest "Mom" in the world. I love you to infinity! Happy birthday!
Thank you for being a loving and positive role model in my life. Wishing you the happiest birthday ever!
Happy birthday to the best therapist I've never had to pay! I love you!
Birthday gift ideas for mom
Now that you know what to write in mom's birthday card, it's time to figure out what kind of gift to get her for her special day. Here are three ideas that any mom would love.