Whether you're on the hunt for the perfect mug to sip from every morning, or want to get a great mug for your friend, coworker, boss, or family member, we've got you covered with some of the best funny mug ideas we've been able to find.
Everyone loves a mug with a sense of humor. Almost as good as the hot liquid contents it holds, a funny coffee mug can put a smile on your face and set the right mood for a good morning.
Some of these you'll be able to customize right in our Coffee Mugs department with favorite colors, names, your own text and more. Others you'll find at popular online retailers including Amazon, Bed Bath & Beyond, Etsy and other shops.
And of course, you can always create your own mug with your favorite saying with our custom coffee mugs!
Share Your Funny Mug
If you have a funny mug that's too good not to share, post a photo of it on Instagram, Facebook or Twitter and tag it with #funnycoffee and #pmallgifts and we'll add it to our list here.
Now, without further ado, here's our (growing) list of favorite funny mugs.
I'm Sorry For What I Said Before I Had Coffee
We've all been there. Now there'a coffee mug that can express this very feeling without you having to say a word.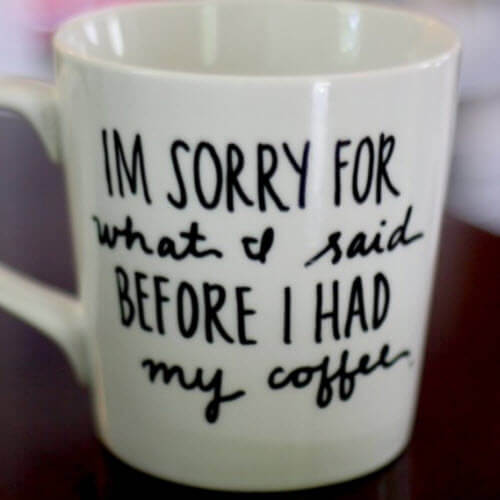 Wait! I Said You're The GOOD Kind Of Fat!
Ever feel like you always say the wrong thing even when you have good intentions? This mug is for you.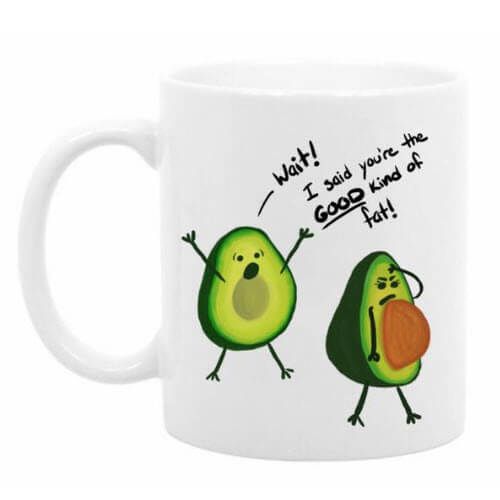 I Don't Like Morning People. Or Mornings. Or People.
If mornings are not your friend, this snarky coffee mug should help.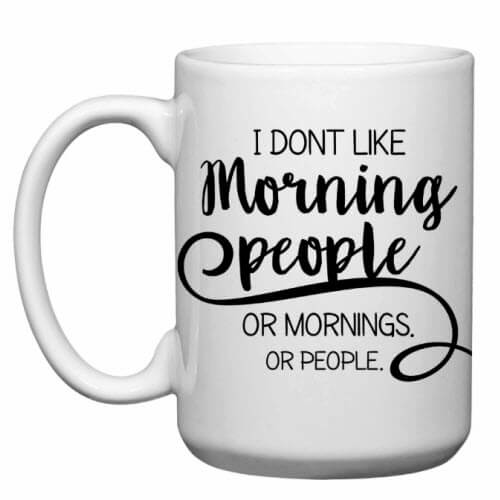 Shhh… There's Wine In Here
The ultimate mug for wine and coffee lovers comes with your choice of six fun phrases, like "coffee keeps me going until it's acceptable to drink wine," and "drink coffee: do stupid things faster with more energy," and more.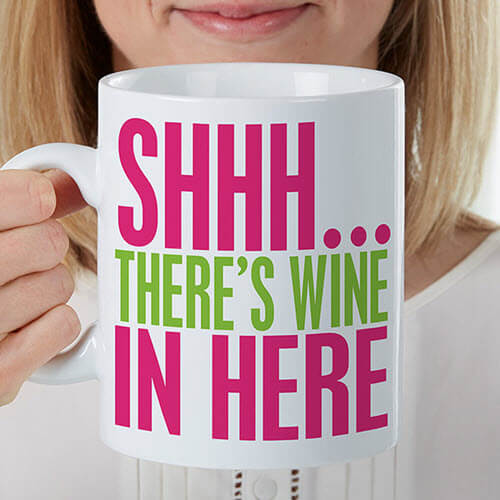 You've Been Poisoned
Perhaps the most perfect mug to serve coffee to your visitors.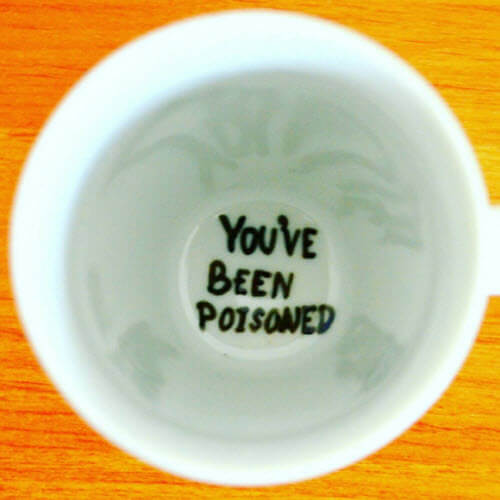 I Don't Wanna Taco Bout It
Punny with a hint of cilantro and lime, this adorable mustached taco mug will cheer up any taco lover.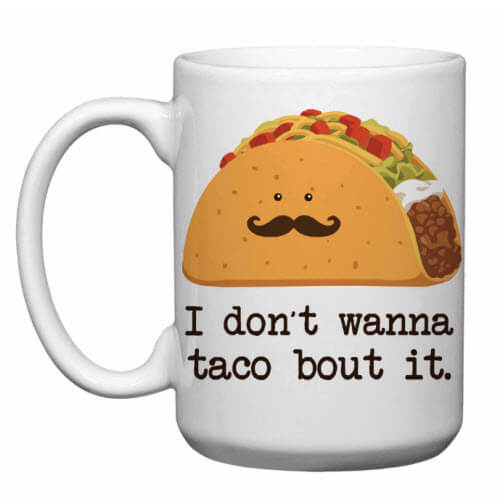 There, They're, Their. It'll Be Ok. (If You Know The Difference)
Writers, editors, teachers and English majors: we've found your coffee mug.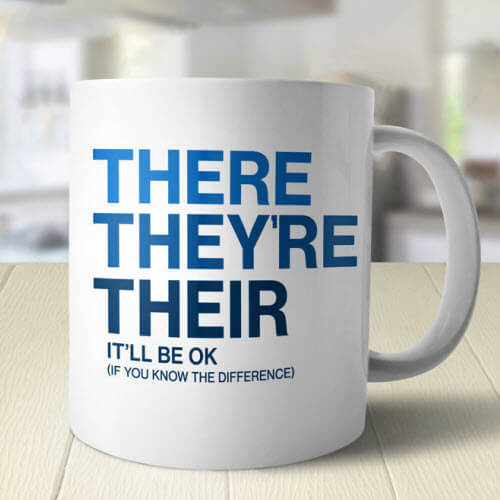 I Love You With All My Butt. I Would Say Heart, But My Butt Is Bigger
The ideal mug for hopeless romantics has arrived. Whether you're saying "I love you" for the very first time, or just want to give your significant other a lovely reminder of your true love, this coffee mug will do the trick.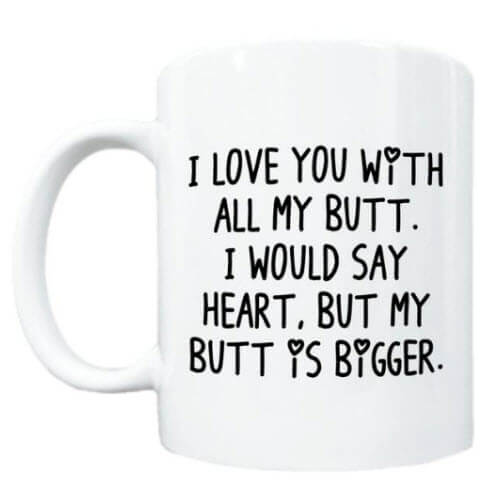 Oh, For Fox Sake
Quick and clever, like a fox, this adorable mug is perfect for animal (and swearing) lovers alike.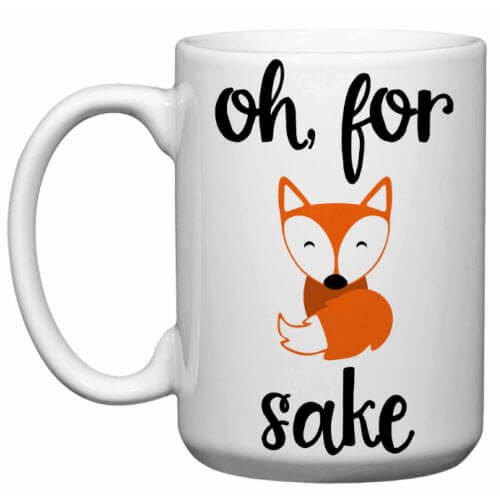 The Bags Under My Eyes Are Designer
For the overtired fashionista, there's no better coffee mug than this to explain the tired look.